Workshops & seminars
WEBINAR: Navigating career transitions at any age
Career Readiness Series
---
DATE & TIME
Wednesday, November 8, 2023
12 p.m. – 1 p.m.
Registration is closed
SPEAKER(S)
Rosalia Felice, BA 95
ORGANIZATION
University Advancement
---
Wednesday, November 8, 2023
12 p.m. – 1 p.m. Eastern Time
Successful career shifts necessitate the ability to embrace change and uncertainty. Whether you're currently navigating a career transition or considering one in the future, this webinar will provide tools and tips to use now and throughout your entire professional journey.
Presented by Rosalia Felice, BA 95, it is particularly relevant to professionals who are considering new career paths, exploring different industries and professions or pursuing career growth or advancement.
Learn how to effectively assess your current reality, identify your transferable skills, source and optimize career opportunities, promote your value proposition and maximize your network.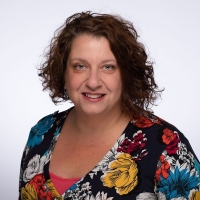 Rosalia is a multifaceted professional whose career continues to pivot thanks to successful career transitions in communications, event management, facilitation, career advising, teaching, learning and development and corporate education.
She is at her best when helping others realize their potential and fulfil their personal and career objectives. She is currently a Senior Advisor, Professional and Corporate Education at McGill's School of Continuing Studies.
---