Workshops & seminars
Essential Skills Webinar: Women and Negotiating
Learn to ask for what you want with confidence and ease
---
DATE & TIME
Thursday, June 8, 2023
12 p.m. – 1 p.m.
Registration is closed
SPEAKER(S)
Gillian Leithman, PhD 16
ORGANIZATION
University Advancement
---
Looking for a new job or a promotion? Do you want an increase in salary but you're not sure how to negotiate what you want?
Don't leave any more money on the table! Learn how to negotiate like a pro by attending this webinar lead by Gillian Leithman, founder of Life Skills Toolbox and adjunct professor at Concordia's John Molson School of Business.
If you ask for what you want with tact, diplomacy and confidence, a world of opportunities will open to you and transform your life.
Learn the million dollar mistake women make over the lifetime of their careers.
Discover why a woman's choice of words, tone of voice, body language and likeability influence whether or not others say yes to her requests.
Explore why it's costly to adopt a male negotiating style.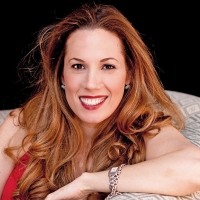 Gillian Leithman, PhD, is a corporate trainer specializing in health and wellness seminars and workshops.
When she is not facilitating seminars, Dr. Gill, as she is known to her students, is an adjunct professor in the Goodman Institute of Investment Management and Executive MBA program at Concordia's John Molson School of Business.
Her research focus encompasses the career motivation of older workers, the retirement transition process, age friendly workplaces, and knowledge sharing cultures. Her teaching focus includes organizational behavior, leadership development, professional business skills and negotiation strategies.
Gillian has facilitated programs for some of Canada's premiere businesses and organizations such as Bell Canada, Air Canada, TD Canada Trust, Federal Express, Novartis, Telus, Hollis Wealth, HSBC, BDC, the RCMP and Exxon Mobil.
Gillian's research has been featured at the Canadian Psychological Association, the Ontario and Canadian Gerontological Associations, The Canadian Council for Small Business and Entrepreneurship and she has received the Best Paper Award from the Administrative Sciences Association of Canada twice. She has also been featured in Forbes, the Conversation Canada, Montreal Gazette, Reader's Digest and the National Post and been a guest on the Tommy Schnurmacher radio show and on CBC.
Dr. Gill is the founder of Rewire to Retire™, and Life Skills Toolbox™.
Read: Gillian Leithman talks health and happiness in the workplace
---