Workshops & seminars
Negotiating the job offer
Part of Alumni Careers Conference
---
DATE & TIME
Tuesday, March 21, 2023
11 a.m. – 12 p.m.
Registration is closed
SPEAKER(S)
Bob Menard, MBA, PPCC: Graduate Career Advisor, Concordia' s John Molson School of Business
ORGANIZATION
University Advancement
---
Tuesday, March 21, 2023
11 a.m. Eastern Time
Negotiating a job offer is both an art and a science. Too often, candidates settle on the employer's first offer, and end up "leaving money on the table" that could have been available to them if they had just attempted to negotiate. Don't be one of those candidates.
At this workshop you will learn:
the reasons why many people decide not to negotiate and why each is just an excuse;
4 major principles of negotiation, and how they play a role in what/how you negotiate;
features of compensation an organization offers and how/when to negotiate each.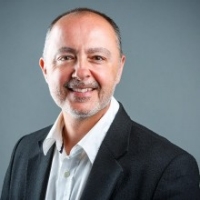 As part of the career services team at the John Molson School of Business for more than 19 years, Bob Menard has been advising students on career orientation/transition planning, job search strategy, and resume, cover letter and LinkedIn profile preparation.
He has also delivered workshops on additional topics such as interviewing, dining etiquette, Cracking the Case Interview, and Negotiating the Job Offer.
---
This event is part of:
Alumni Careers Conference: March 21 and 22, 2023
---