Workshops & seminars
Webinar: "Seeing" the hidden, gendered dynamics of engineering (Part I)
A Two-Part Webinar Series
---
DATE & TIME
Wednesday, March 8, 2023
5 p.m. – 6 p.m.
SPEAKER(S)
Ann-Lousie Howard, PhD
---
The Hidden, Gendered Dynamics of Engineering
PART I: Research results on women engineers' experiences in the workplace
Despite decades of research and interventions, engineering's historically male-dominated environment continues to make it harder for women to fit in than for men. While most people would agree that old-fashioned sexism still exists in engineering, perhaps perpetrated by a few bad apples, many don't "see," let alone talk about, the more subtle and systemic way women are excluded.
In this two-part webinar series, you will learn about the everyday, gendered microaggressions in engineering that are often hidden in plain sight. You will also learn how the engineering culture can amplify their harmful dynamics and encourage women to blame themselves for their difficult experiences. For women engineers who have experienced gendered microaggressions or who have questioned their sense of belonging in engineering, you will also be offered the opportunity to share your own experiences and reflect with others to help you see the gendered dynamics more clearly.
Read the Concordia News Story:

PART I
Wednesday, March 8, 2023
5:00 p.m. - 6:00 p.m. EST
Part I is for anyone who is curious about the gendered dynamics in engineering. During this 1-hour webinar, Dr. Ann-Louise Howard will share the results of her research on women engineers' experience of suffering in the workplace and the provocative insights that emerged. She will describe how the focus of her research turned out to be a window into the sometimes dangerous, covert, gendered dynamics of engineering and point to hidden, gendered microaggressions that are unique to the profession. She will illuminate how the culture of engineering likely intensifies microaggressions' hidden dynamics and contributes to women's invalidation and suffering. She will explain that while many women navigate these microaggressions well, sometimes even effortlessly, they can come to have a profound effect on women engineers' lives. People in other male-dominated fields may also benefit from attending this webinar.

PART II
Wednesday, March 15, 2023
5:00 p.m. - 6:30 p.m. EST
Building on Part I of this series, Part II is for women engineers who would like to share and reflect on their own experience of gendered dynamics in engineering, including those with intersectional experiences. During this 1.5-hour webinar, designed to be more intimate, Dr. Howard will invite participants to share their own experiences of gendered dynamics in the engineering workplace with the goal of shifting from self-blame to seeing the gendered dynamics more clearly and imagining new possibilities.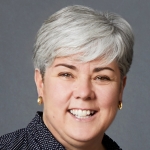 Dr. Ann-Louise Howard is a scholar and organizational development consultant with a diverse background. After a career spanning engineering, program management, ethics, and organizational development in the high-tech sector, she is now an Assistant Professor in the department of Applied Human Sciences at Concordia University where she teaches undergraduate and graduate courses in organizational development and learning. Her doctoral research focused on women engineers' experiences of suffering in the workplace, and she is also a consultant specializing in helping organizations be more inclusive to women in engineering. In addition to her Doctor of Philosophy from Concordia University, she holds a Bachelor of Engineering from McGill University and a Master of Arts in Human Systems Intervention from Concordia University.
Twitter: https://twitter.com/annlouisehoward
Linkedin: https://www.linkedin.com/in/ann-louise-howard-phd-4751331/
---