Student profile
Janna Frenzel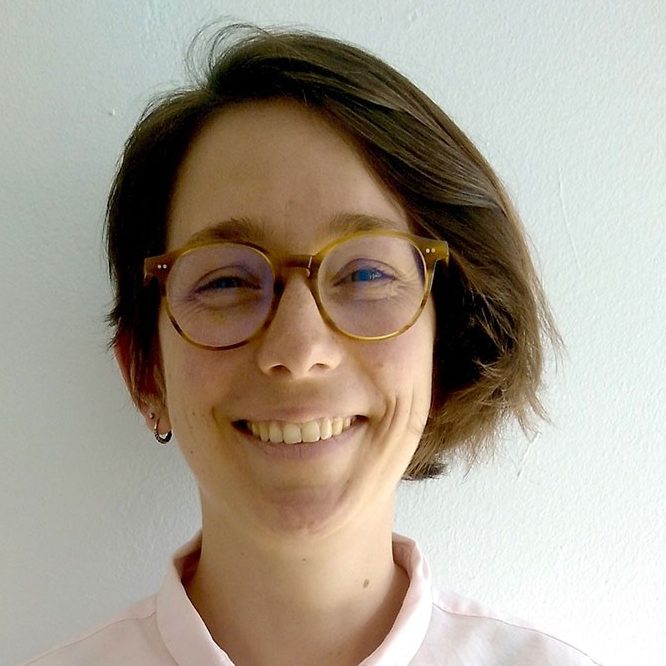 Thesis supervisor: Dr. Alessandra Renzi
Thesis title: "Green computing" and the redesign of digital communication systems for low-carbon futures
Janna Frenzel is a PhD student at the Communication Studies department at Concordia University. Her research focuses on the environmental and social impacts of computing infrastructure, the role of extraction in the digital economy, and cultural imaginaries of energy and techno-futures. In her dissertation, she investigates how different actors are attempting to decarbonize Internet infrastructures and reimagining digital communication systems through design practices that are rooted in principles of climate justice and respect for planetary boundaries. Janna's PhD research is supported by a Concordia University Graduate Fellowship (2019-2023) and a SSHRC Joseph-Armand Bombardier doctoral scholarship (2021-2024).
Janna has worked as a research assistant in the following projects: with Dr. Alessandra Renzi in a project entitled "Digital Divides" which looked at the role of technology companies in urban gentrification processes, and with Dr. Fenwick McKelvey in the "Memes in Canadian Politics" project that studied the online circulation and encoding of politics and partisanship through memes. She is a founding member and coordinator of the Solar Media Collective and a member of the Grierson Research Group.
Before starting her PhD, Janna worked as a communication strategist and writer/editor for non-profit clients with a focus on sustainable urbanism. She holds a MA and a BA in Political Science from the Free University of Berlin.
Publications
Frenzel, Janna. (forthcoming, early 2023): "Data Rush: How 'Green' Computing is Opening Up a New Frontier in Arctic Norway", in White, Darcy, Julia Peck, and Chris Goldie (eds.): Disturbed ecologies: geopolitics and the northern landscape in the era of environmental crisis, Transcript.

Frenzel, Janna. (forthcoming, fall 2022): "Caring for things that are broken: Repair of electronics as counterpoint to disposability", in: Brunner, Christoph, Leonore del Mestre, Grit Marti Lange, and nate wessalowski (eds.). Technopolitics of Care, transversal.

Gertler, Nick, Elijah Herron, Janna Frenzel, Leonora Indira King, Fenwick McKelvey, Alex Megelas, Norma Rantisi, Alessandra Renzi, Jacob Ryan, and nate wessalow. 2022. "Digital Divides – The Impact of Montreal's AI Ecosystems on Parc Extension: Housing, Environment and Access to Services.". Online publication available at https://communityactionresearchparcex.ca/projects/digital-divides-the-impact-of-montreals-ai-ecosystems-on-parc-extension-housing-environment-and-access-to-services-april-2022/.
Frenzel, Janna, Fenwick McKelvey and Bart Simon. 2022. "Imagining an AI Commons". Online publication available at https://machineagencies.milieux.ca/2022/05/10/ai-commons/.
McKelvey, Fenwick, Scott DeJong, and Janna Frenzel. 2021. "Memes, Scenes and #elxn2019s: How Partisans Make Memes during Elections." New Media & Society 1-22. https://doi.org/10.1177/14614448211020690.
Frenzel, Janna. 2020. "Book Review: Futurability: The Age of Impotence and the Horizon of Possibility." New Media & Society 22(5): 923–24. https://doi.org/10.1177/1461444820907083.

Frenzel, Janna. 2018. "The pressure to condemn: narrating the Stockholm riot of 2013", in Starodub, A. and Robinson, A. (eds.). 2018: Riots and Militant Occupations, Rowman & Littlefield