Student profile
Hannah Schallert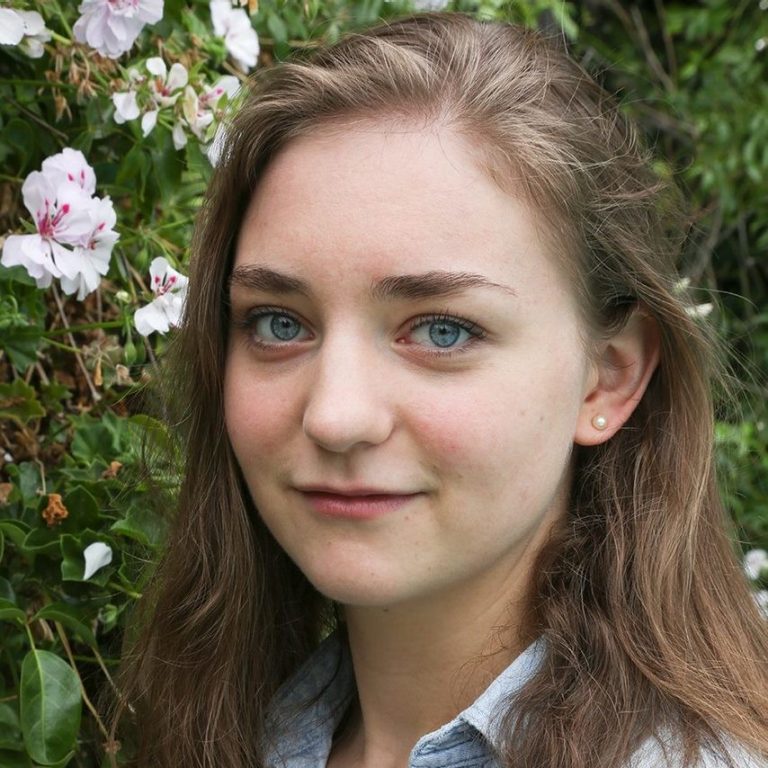 Thesis supervisor: Charles Acland
Thesis title: Animation movement, labour, and technology in the Contemporary Canadian Visual Effects Industry
Hannah Schallert is a media and dance artist and researcher. She holds a BFA in Dance and MA in Cinema and Media Studies from York University. Hannah's research interests include animation, special effects, experimental film, Science Fiction, and expanded understandings of dance in relation to moving image media. Her Master's research studied Science Fiction space battles as a form of choreography and situated them within the stylistic lineage of Visual Music, combining a historical study of Post-WWII special effects and abstract animation with a movement analysis informed by dance methodologies and phenomenology. Her SSHRC-funded doctoral research will study animation movement, labour, and technology in the contemporary Canadian Visual Effects industry through the lens of embodied knowledge and performance. Hannah has been a member of Sensorium: Centre for Digital Arts and Technology (York), and she is currently part of the Archive/Counter-Archive network. Hannah's creative work has spanned live performance, installation, and dance film. Her current practice centres around found footage, collage, and animation, in addition to continuing to create projection-based pieces with dance artists. Hannah's work has been presented at festivals and galleries including dance: made in Canada and Beaver Hall Gallery. She is a member of Immer and Roses artistic collectives.
Publications & presentations
(Forthcoming) Schallert, Hannah. "Visualizing Movement and Sound" (Working title). In The Bloomsbury Encyclopaedia of Animation Studies (Volume II). Edited by Franziska Bruckner and Alla Gadassik. 2024.
(Forthcoming) Schallert, Hannah. "The Starships that Danced: The Immersive Experimental Choreography of Science Fiction Space Battles." In States of Immersion: Bodies, Medias, Technologies. Edited by Philippe Bédard, Carl Therrien, and Alanna Thain. Amsterdam University Press, 2023.

Osborn, Jonathan and Hannah Schallert. Creative Response video to Love in a Time of Slaughters. Society for Literature and the Arts, University of California Irvine, 2019.
"Radio in 2018." Journal of Radio and Audio Media, Vol. 26, Issue 2: 351-359 (2019). (Co-Editor)
Screenings, choreography, and performance
2023 – Animating Gestures, Video and Projection Designer (in process)

2022 – 100 Years of Cinematic Solitude in 300 Moving Pieces, Video and Projection Designer (in process)

2021 – Robby in the Dome, Animator, Anijam, Toronto Animated Image Society, Toronto

2021 – Robby, Animator, Relish & Muster Spring 2021 Issue, Toronto

2021 – Forest, Animator, Relish & Muster Spring 2021 Issue, Toronto

2020 – Making the Future Happen: Animation, Effects, and Technology 1960-1980, Filmmaker, LIMINAL, Beaver Hall Gallery, Toronto

2019 – 14920, Filmmaker, I Blink My Eyes to Keep the Time, Beaver Hall Gallery, Toronto

2018 – Chromatic Variations, Filmmaker, Screen:Moves, Dancemakers, Toronto

2018 – Installation Video, Filmmaker, PS We Are All Here, The Citadel, Toronto 2018 – Nature Morte, Filmmaker, New Blue Festival, Winchester Theatre, Toronto

2017 – Somewhere, Filmmaker and Choreographer, New Blue Festival, 918 Bathurst, Toronto

2016 – Rotation(s), Performer, Body Stories/Candice Irwin, Hub14, Toronto

2016 – Retrograde, Filmmaker and Choreographer, New Blue Festival, Wychwood Theatre, Toronto

2015 – Glaciology, Performer, Anandam dancetheatre, Nuit Blanche, Toronto