Workshops & seminars
3D Modelling 102: OpenSCAD
---
DATE & TIME
Tuesday, June 7, 2022
3 p.m. – 5 p.m.
WHEEL CHAIR ACCESSIBLE
Yes
---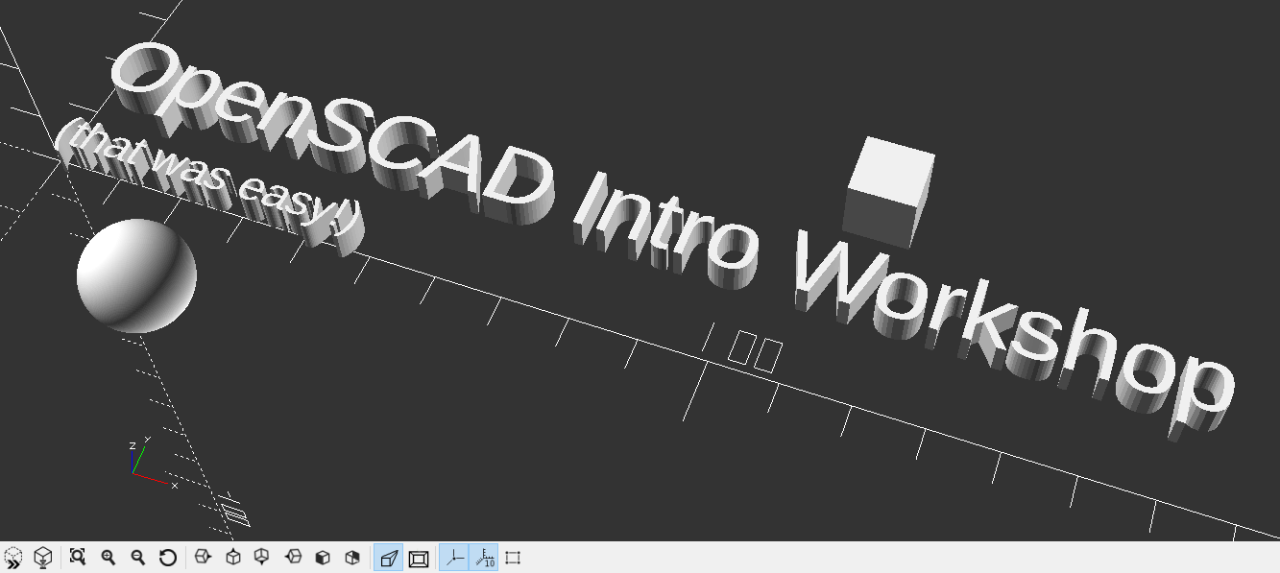 So you want to model things in 3D, but you're unfamiliar with how to do it or the software you're using doesn't give you the fine control you need? Come to our workshop. For this session, we are going to focus on building practical structures for lab environments. OpenSCAD is free, open-source software for detailed, programmatically defined, primitive based rendering software. If that sounds complicated, you will be pleasantly surprised at how easy and intuitive the software is once you get started.
No programming experience required (although it doesn't hurt).
Please have OpenSCAD installed on your computer before the session.
Open to everyone. 90 minutes.
---