Workshops & seminars
Resume and LinkedIn strategies to jumpstart your career
Part of Alumni Careers Conference
---
DATE & TIME
Tuesday, March 21, 2023
1 p.m. – 2 p.m.
Registration is closed
ORGANIZATION
University Advancement
---
Tuesday, March 21, 2023
1 p.m. Eastern Time
This webinar will be structured to help you prepare and navigate the task of kickstarting your job search.
How to build a resume that make employers take notice
Update and solidify your LinkedIn profile
Understand job-search strategies and proper interview preparation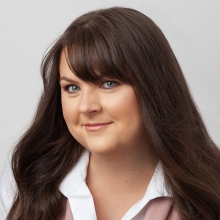 Jessica Gohier established Profilia after completing her undergraduate degree in Applied Sciences at Concordia in 2009. She is a resume consultant, freelance writer, editor, proofreader and business woman and holds a graduate degree in Public Relations Management and Project Management certification.
With a passion for helping people and encouraging their personal development, she has established herself as a trusted reference for resume development and professional advice.
---
This event is part of:
Alumni Careers Conference: March 21 and 22, 2023
---