Dates: Sept. 15, 2022 – April 9, 2023 (24 games)
Days and times:
Thursdays: 6:30 – 11 p.m.

Fridays: 7– 11:30 p.m.

Saturdays: 2 – 11 p.m.

Sundays: 2 – 11 p.m.
Cost: $5000 per team (13 players max.)
Teams:
Div 1 - most competitive division

Div 2

Div 3

Div 4 - least competitive division
Location: Ed Meagher Arena, Loyola Campus
Registration dates: Aug. 15 – Sept. 5. Online only, no in-person registration
Who can participate: open to students, staff, alumni and the general public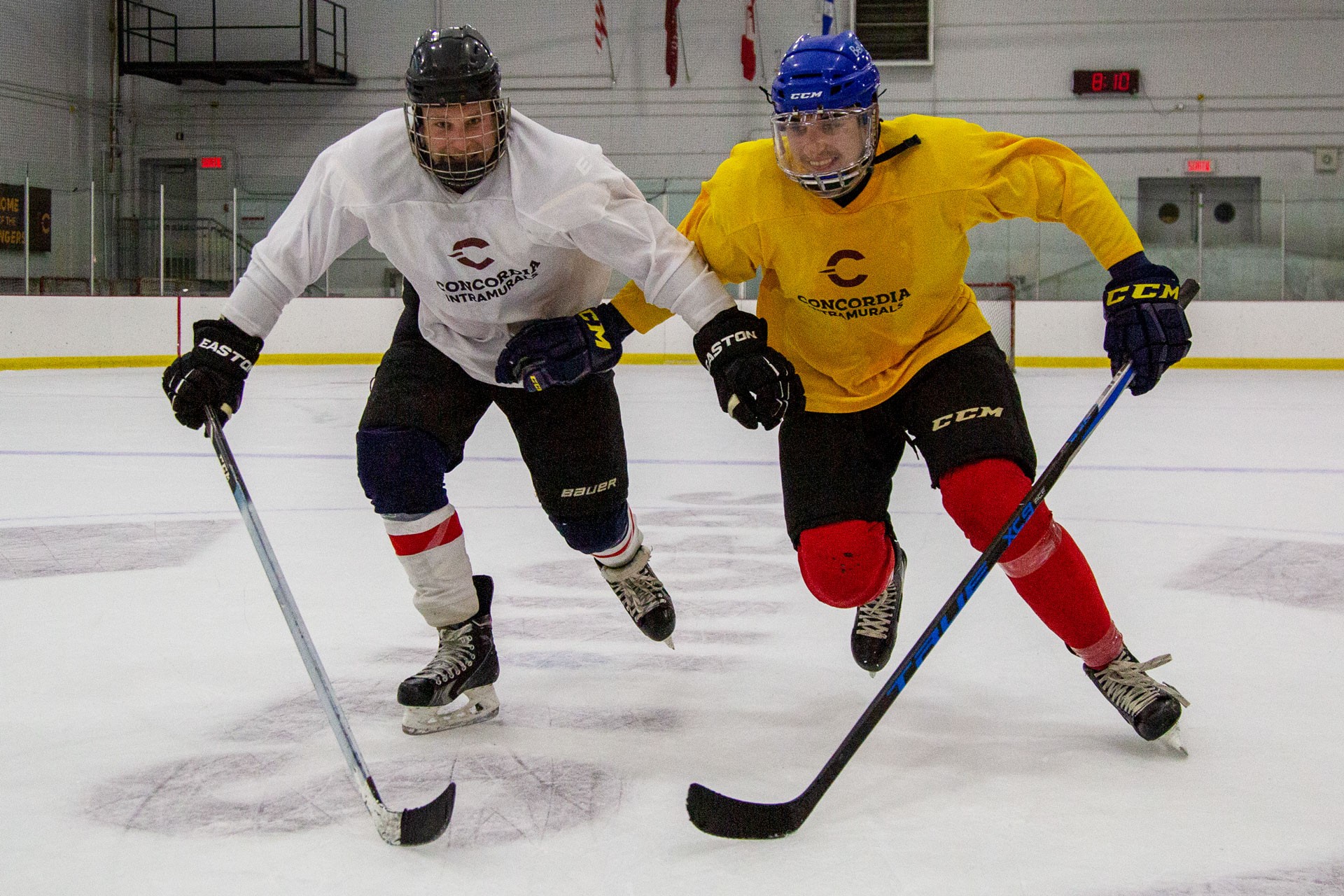 Health Measures:
The dressing rooms are open

Equipment such as balls will be provided. Team jerseys or pinnies will not, registered teams are to bring their own apparel for all games.
Refunds: Full refunds are granted within seven days (7) of registration and payment. Exception: Captains will not be refunded their registration fee if a team withdraws from a league, whether from voluntary withdrawal or through administrative decision involving suspension or expulsion. There are no partial refunds for games missed due to COVID.