The inaugural Dobson Scientific Venture Awards grants more than $60K to five burgeoning scientific startups
The funding will support next-gen innovations for smart cities, cybersecurity, energy farms, agriculture and biomolecules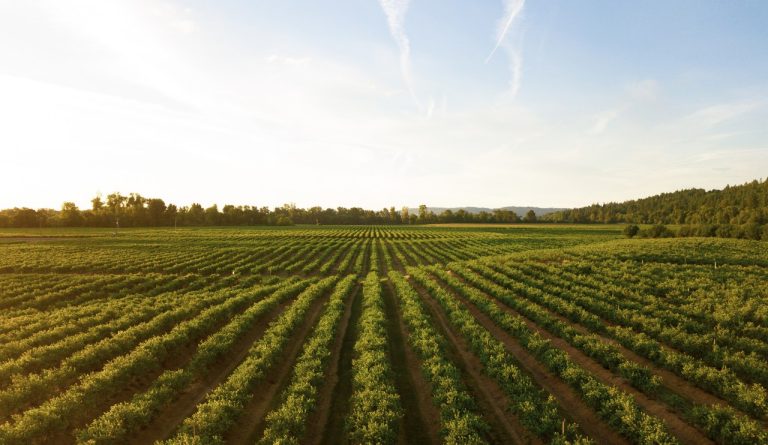 The first edition of the Dobson Scientific Venture Awards took place at Concordia's District 3 Innovation Hub on April 13, with more than $60,000 up for grabs. The event was hosted by V1 Studio, which presented the funds to five startups from the Scientific Venture Program. The initiative is geared at helping postdocs commercialize and scale their research-fuelled business ideas.
About the awards
The awards were established thanks to a generous gift from the John Dobson Foundation to the Campaign for Concordia: Next-Gen Now in late 2022. Of the $500,000 received through last year's gift to support researchers as they bridge the gap between academia and the marketplace, up to $67,000 is being allocated annually to help startup-minded researchers commercialize their concepts.
"Great ideas don't necessarily come out of the business school," explains Ari Kiriazidis, chief operating officer and chief compliance officer of Formula Growth Limited and president of the John Dobson Foundation.
"We're pretty good at managing businesses, but not necessarily at having solutions to a problem. Typically, those come from other faculties like math, computer science, medicine, engineering," he says.
"They have been given the skills to create those solutions. We want to support the postdocs. They're brilliant."
'Impactful innovation that is made in Canada'
Both Kiriazidis and Randall Kelly attended the awards on behalf of the John Dobson Foundation. They were joined by a panel of experts including John Molson's Ehsan Derayati and Corinne Charette, and District 3's Fredérik Plourde.
"It's encouraging to see that scientific entrepreneurship is thriving in Quebec, and the Dobson Scientific Venture Awards play a crucial role in supporting and recognizing the important work being done by these startups," Plourde shares.
Charette, adjunct professor in the John Molson School of Business's Department of Supply Chain and Business Technology Management, highlights "targeted, impactful innovation that is made in Canada at Concordia" as a distinct point of pride.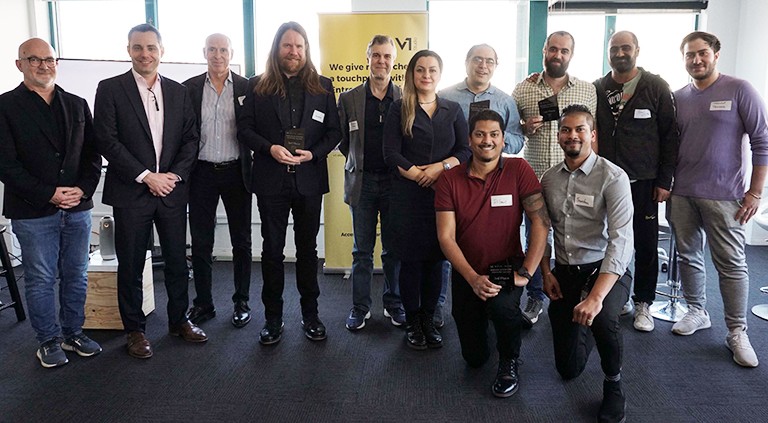 Back row: Xavier-Henri Hervé, Ari Kiriazidis, Randall Kelley, Jonathan Roy, Michael Wood, Mahsa Alimi, Meysam Taghinasab, Mohammad Mortezazadeh, Saeed Rayegan and Sepehrdad Tahmasebi. Bottom row: Dilan Jaunky, Brandon Jaunky. | Photo by Alice Vervaeke
The winners' circle
First place ($35,000)
PGL presented to Ali Katal - Uses two proprietary simulation models to accurately simulate the impact of climate on existing and new urban structures for large regions.
Second place (two recipients of $10,000 each)
BioSam presented to Meysam Taghinasab - Developed a beneficial fungus as a complement to chemical phosphate fertilizer which considerably reduces phosphate consumption.
ABen Hub presented to Syed Taqvi - Created an artificial intelligence–embedded design platform that employs optimization-driven models to design energy farms.
Third place (two recipients of $3,000 each)
GC Lipid Tech presented to Dilan Jaunky - Developed a platform for enhancing microalgae strains to produce biomolecules of high value, such as Omega-3s.
Sentryfy presented to Jonathan Roy - A platform for intelligent and automated cybersecurity risk management to reduce the time to conduct cybersecurity risk assessments and improve the prioritization of cybersecurity efforts.
The Dobson Scientific Venture Awards are open to startup postdocs participating in Concordia's Scientific Venture Program, which helps research-based innovators transform their ideas into scalable business models.
About V1 Studio
V1 Studio's mission is for all researchers in Canada to have a point of contact with entrepreneurship. The non-profit organization, founded by Concordia, empowers researchers, offering hands-on training and professional development programs, as well as access to research facilities and grants that support the entrepreneurial and startup journey of researchers. V1 Studio collaborates with universities and incubators across Quebec and Canada to deploy programs targeted at graduate-level researchers.

Learn more about Concordia's Scientific Venture Program. Applications for the fall 2023 cohort are due by June 26.
---