Concordia-McGill-University of Ottawa research team finds correlation between COVID-based discrimination and poor mental health
2 new peer-reviewed articles show the impact of pandemic-related stigma in Quebec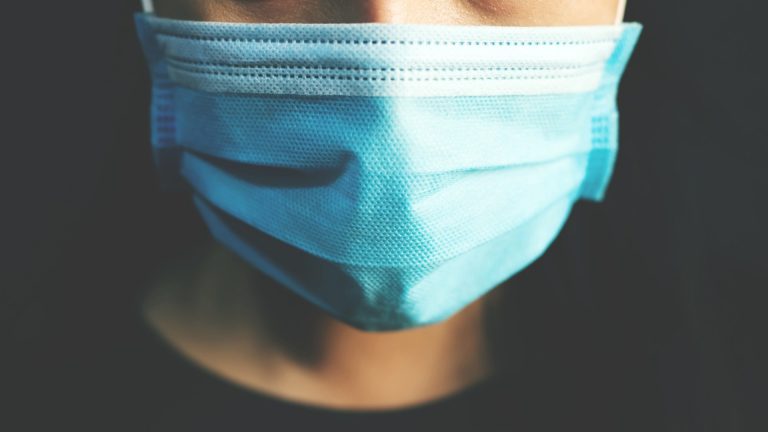 Visible minorities, health-care workers and young people in Quebec were at higher risk of experiencing COVID-19-related discrimination in the past year. And according to a team of University of Ottawa, Concordia and McGill University researchers, that discrimination meant they were also more likely to have poor mental health.
The researchers from these universities set out to study how factors such as people's socioeconomic and minority status, discrimination, stigmatization and mental health impact their understanding and adoption of public health measures to combat the coronavirus.
The team received a $70,000 grant from the McGill Interdisciplinary Initiative in Infection and Immunity in June 2020 to pursue this work. In March they published two separate peer-reviewed studies, in the International Journal of Intercultural Relations (IJIR) and BJPsych Open.
The multidisciplinary team was led by Cécile Rousseau, McGill University professor, director of the Research and Action on Social Polarization team and member of Concordia's Centre for the Study of Learning and Performance.
It also included Vivek Venkatesh, professor of inclusive practices in visual arts in Concordia's Department of Art Education and the UNESCO Co-Chair in the Prevention of Radicalization and Violent Extremism; Jude Mary Cénat, assistant professor in the Clinical Psychology Program of the School of Psychology at the University of Ottawa; McGill social and cultural psychiatry postdocs Diana Miconi and Rochelle Frounfelker; and McGill master of science in public health graduates Zhi Yin Li and Tara Santavicca.
"It was early in the pandemic when the first reports around disparities in health, rates of infection and death across cultural communities were starting to come out. We put the proposal together quickly because it was an emergency situation," Miconi says.
"The project was intended to better understand risk and protective factors for intention to follow social distancing and also in terms of mental health. We looked at the impact of COVID-related discrimination and stigma because of all the incidences of hate crimes, especially against people of Asian descent."
Almost 17 per cent of respondents reported COVID-related discrimination
The IJIR article reports the results of an online survey of more than 3,200 Quebecers, where 49 per cent were between the ages of 18 and 39, 57 per cent were women and half were visible minorities. The researchers also interviewed community leaders to capture the experience of refugees, low-income residents and other risk factors that may not have been captured in the survey.
It found that 16.58 per cent of respondents had experienced COVID-related discrimination. Racialized participants, health-care workers and younger people were more likely to have reported discrimination than white, unemployed and older participants.
As well, while older participants were less likely to report discrimination overall, they were more likely to experience it in grocery stores and because of their age.
Miconi notes that beyond public spaces, almost one in five — 18 per cent — of survey respondents said they'd experienced COVID-related discrimination in health and social services settings in the province.
Links between racism and mental health
The team's BJPsych Open article detailed the link between experiencing COVID-related discrimination and self-reported mental health, showing that one is a risk factor for the other. So, too, was being exposed, directly or indirectly, to the virus.
Miconi notes the magnitude of these experiences on mental health was larger among Quebec's Black communities.
"Most essential workers in the province are racialized and a lot of them are Black," she says, adding the importance of taking into account these communities' histories as well as other factors like socioeconomic status, education, immigration status and what different communities are allowed and how much they're protected in Quebec.
In their papers, the team recommended governments systematically collect data around how the pandemic has affected vulnerable communities and have anti-discrimination programs at the individual, community and societal level.
To address reports of discrimination within health and social services, the researchers strongly recommended increasing the level of "cultural safety" within these institutions and working with communities to encourage vulnerable groups to access these services.
They also suggested public health messages focus on the intersection of risks people face rather than looking at single demographic categories like age or employment status on their own. Some of these recommendations were implemented through a large community initiative called Covivre.
This summer, Rousseau, Venkatesh, Miconi, Frounfelker and colleague Anna Levinsson will start another project to investigate Canadian youths' intentions to get immunized in the context of increased social polarizations. The project received a $240,975 grant from the Canadian Institutes of Health Research.

Find out more about Concordia's Centre for the Study of Learning and Performance and read the cited studies in the International Journal of Intercultural Relations and BJPsych Open.
---