Concordia scholar receives major Universities Art Association of Canada award
'As a teacher, Martha Langford models mentorship at its finest'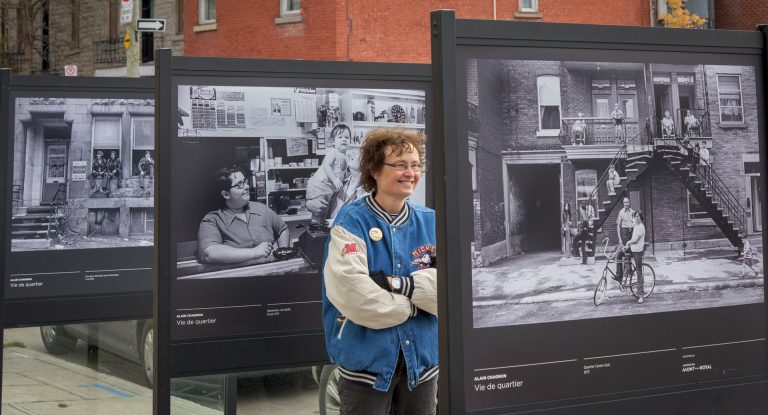 Martha Langford, distinguished university research professor in the Department of Art History and research chair and director of Concordia's Gail and Stephen A. Jarislowsky Institute for Studies in Canadian Art, has received the 2020 UAAC-AAUC Recognition Award.
The Universities Art Association of Canada (UAAC-AAUC) is a national organization composed of university and college faculty, independent scholars and other art professionals in the fields of art, art history and visual culture.
The association delivers this award to both members and non-members who have demonstrated unselfish and devoted service to the UAAC and a commitment to the ideals of the profession.
"I am touched beyond words to be recognized by UAAC, an organization that truly encourages the interaction between established and emerging scholars — that is the lifeblood of our field," Langford says. "I am especially proud to have been honoured at the 2020 UAAC conference, which virtually hosted so many transformational encounters."
'Mentorship at its finest'
"Martha is a force of nature," says Annie Gérin, dean of the Faculty of Fine Arts, who also received the award last year. "She is an accomplished researcher and editor and an outstanding teacher and mentor. She is truly a pillar of our community, and I feel proud to have her as a colleague."
The award was announced on the final day of the organization's annual conference on October 17.
Erin Silver (BFA 07, MA 09), assistant professor of art history at University of British Colombia and vice-president of the UAAC, presented the award. She acknowledged Langford's "boundless energy and belief in the ability to bring to life all that can be imagined, and her deft understanding of systems and institutions — how to work with them, and how to make them work."
Silver was an art history student at Concordia who studied under, and was supervised by, Langford.
"As a teacher, she models mentorship at its finest, making not only space for emerging voices, but also circuits and platforms through which to amplify them — I am but one of the many products of her mentorship," Silver adds.
Writing that redefined the conversation about Canadian art
"Martha is an institution," noted Kristy Holmes during the UAAC's annual board meeting.
Langford's writing on photography and video has redefined the conversation about Canadian art, positioning the subject as one incorporating a plurality of approaches, mirrored by her promotion of networks of exchange between scholars across disciplines and geographies.
Her work addresses mediated experience in relation to constructs of memory and imagination, as well as vernacular photography — the study of images that take everyday life and common things as subjects.
In 2010, Langford published "A Short History of Photography, 1900-2000," the first comprehensive survey of modern Canadian photographic art, in The Visual Arts in Canada: The Twentieth Century. She is currently writing the first comprehensive history of photography in Canada, "from daguerreotypes to digits."
Langford is also the editor-in-chief of the Journal of Canadian Art History / annales d'histoire de l'art canadien and co-editor of the Beaverbrook Canadian Foundation Studies in Art History Series.
She was previously the executive producer of the National Film Board, Still Photography Division. She was also instrumental in the establishment of a permanent institution to promote Canadian photography, the Canadian Museum of Contemporary Photography, where she was chief curator and founding director from 1985 to 1994.

Learn more about Concordia's Department of Art History and the Gail and Stephen A. Jarislowsky Institute for Studies in Canadian Art.
---