JCAH / AHAC
A journal of Canadian art history and theory
Founded in 1974, the Journal of Canadian Art History/Annales d'histoire de l'art canadien is the only peer reviewed publication devoted entirely to the history and theory of the visual arts in Canada. The material is published in English or French; articles and essays are accompanied by translated summaries.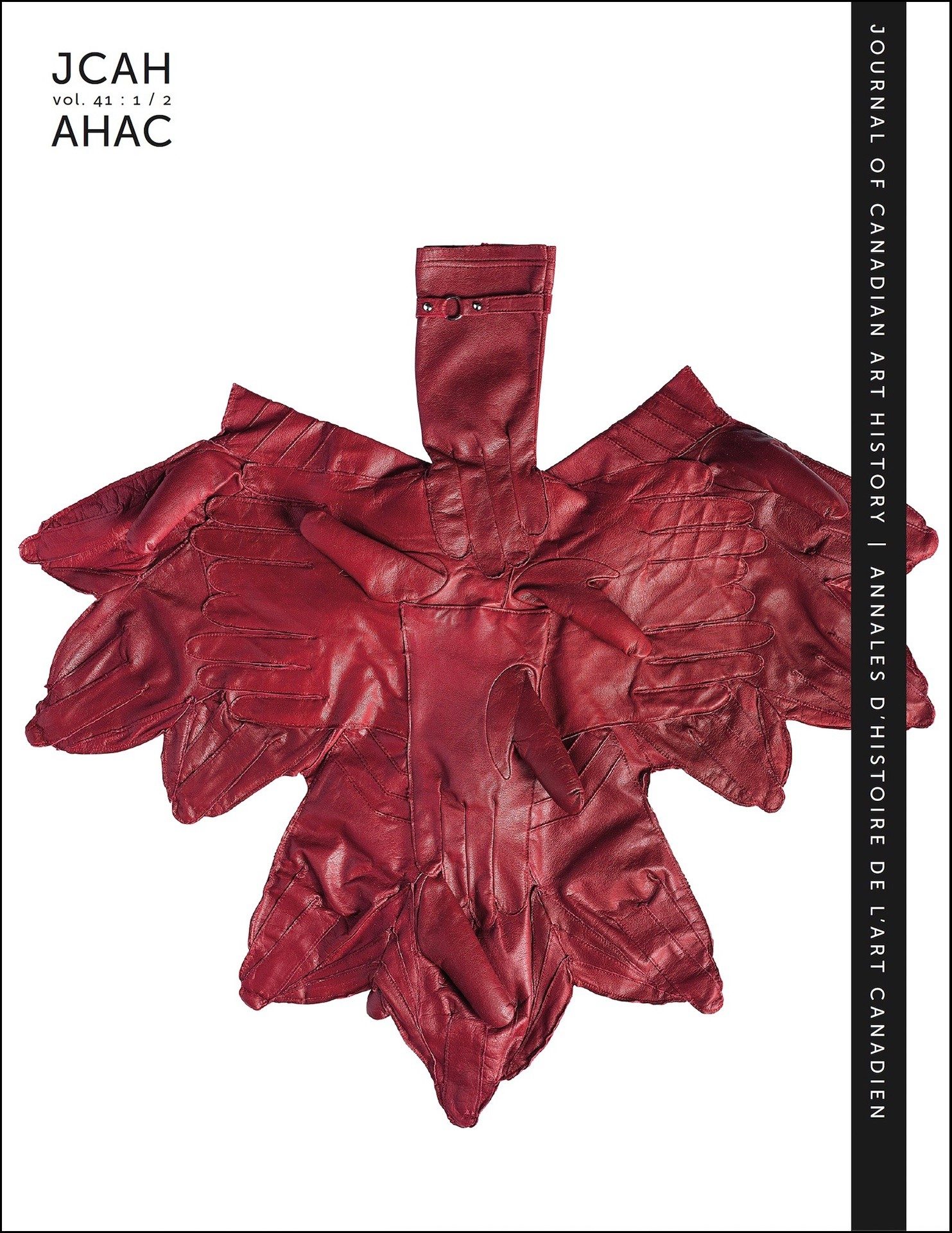 Vol. 41:1 & 2 (2020)
Joyce Wieland has justly been celebrated and fruitfully studied as an artist, filmmaker, and activist – these categories of art experience, philosophy and knowledge imbricated in her practice. In this issue, Wieland's life-story extends into the afterlife, and not just in the literature, but in artworks – objects and events – that consciously pick up the traces of a life interrupted and make work in dialogue with her legacy.

Volume 40:2 – Forthcoming 2023
Vol. 39:2 (2018)/40:1 (2019)
Originating in a foundational moment, the first Canadian Craft Biennial, this double issue of the Journal of Canadian Art History/Annales d'histoire de l'art canadien is doing overtly what any historical study does covertly: it is making history; it is participating in the crafting of a new narrative through the deployment of process and material.
Learn more about this issue

Volume 38:2 (2017) – 39:1 (2018)
In this issue, three distinguished historians of art and architecture – Marylin J. McKay, Douglas Ord, and Harold Kalman – lead us to reconsider some of the stories we tell about the origins of modernism in Canadian visual culture. They do so by digging deeply into the actualities of the moment, revealing episodes of individual and collective action that ask for recalibration in the collective imaginary. This is revolution from within.
Learn more about this issue

Vol. 37:2 (2016) / 38:1 (2017)
This long-awaited double issue contains important contributions to several fields of art historical interest: photographic studies; museology; communications; archival studies; material culture studies; architectural design; and art activism.
Learn more about this issue