Concordia's District 3 launches a team mentoring service for advanced Montreal startups
The program offers next-generation innovators comprehensive support to become successful leaders of an established company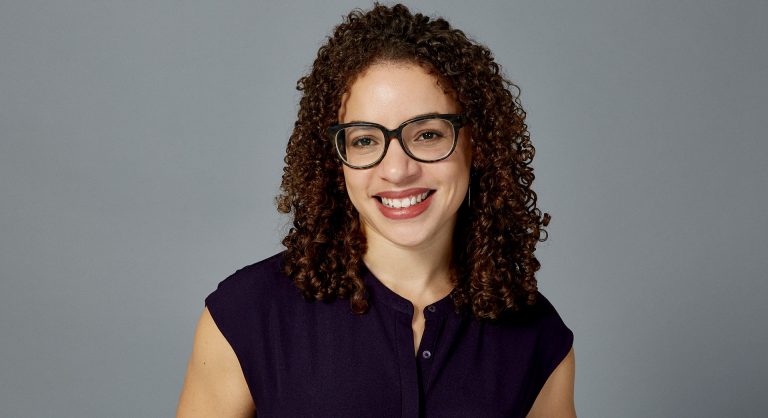 The journey from startup to successful company can be perilous — that's why mentorship is so important. Experienced entrepreneurs can bridge the gap between founders and full-fledged CEOs of a thriving business with global impact.
Concordia's District 3 Innovation Hub launched MentorConnect in 2018 with this in mind. The program supports and challenges entrepreneurs to better navigate and accelerate their journey from early startup to an established company.
"Our vision to bring together seasoned entrepreneurs and executive leaders in Montreal who work in teams to provide a sounding board for startups," says Xavier-Henri Hervé (BEng 87, DSc 11), executive director of District 3.
"This helps up-and-coming entrepreneurs overcome challenges, provides accountability in a confidential environment and allows them to make tough decisions as they scale their startup."
MentorConnect is licensed from MIT Venture Mentoring Service (VMS), which has set clear benchmarks for mentoring in the past 20 years at one of the most powerful engines of innovation and entrepreneurship in the tech world.
Twenty District 3 startups have gone through the program so far, and now the initiative is opening up to the wider Montreal community.
'A trusted and safe environment'
Chantal Laberge (MBA 91) is one of the program's leads. She says the line between success and failure for startups is always about the people — their ability to innovate, to move forward whatever the chaos or curveballs that come their way.
"MentorConnect creates a culture that embraces and values trust, open communication, diversity of opinion and a dynamic team mentoring approach, all of which contribute to helping the entrepreneurs in their journey to growth," Laberge says.
The program is unique because it pairs each startup with a team of three mentors. Both parties determine the frequency of meetings and the group of mentors work together, leveraging a wealth of perspectives.
Entrepreneurs gain insight from C-Suite-level professionals and entrepreneurs trained in the MIT VMS frameworks, and unbiased, amicable and confidential advice.
"MentorConnect is built on the principles of creating a trusted and safe space," notes Edna Chosack, senior coach at District 3 and program lead. "All mentors work to strict ethical guidelines: we take no equity, allowing for a conflict-free and confidential environment."
A 'transformational experience' for startups
The 20 District 3 startups that have benefited from the MentorConnect program span multiple sectors and industries. Mentees go through a rigorous selection process and come from across Montreal on the strength of their ideas and their potential.
For Erika Braithwaite (BA 07) and Kathryn Morrison, co-founders of biotech company Precision Analytics, the mentorship experience has been a game-changer.
"We started off as two people who had a good idea. We had traction, we had clients, but it was only with mentoring that we could say we began to evolve as a real business. It was a transformational experience," Braithwaite says.
Awane Jones (BA 05), Bassil Silim-Jones and Charles-Eliott Miran, co-founders of virtual-reality entertainment company Phenomena, value the program for its capacity to offer constructive feedback in a friendly environment.
"MentorConnect allows a safe place to get much-needed feedback from entrepreneurs who have years of experience. The suggested lessons and advice are priceless. You will be challenged but, in the end, you will become a better entrepreneur," Jones notes.
Another big challenge for new startups is, of course, securing financial backing.
"The program helps us keep our head out of the day to day and stay focused on what moves the needle," points out Guillaume Lahoud, co-founder of the app MovingWaldo alongside Philippe Tardif-Michaud. "The mentors opened the doors to financing opportunities and helped us get pitch-ready to investors."
Leaving a legacy for the leaders of tomorrow
Laberge believes that the ripple effect created by good mentors can last for generations.
"They pave the way for new ideas, new technologies and the leaders of tomorrow. Good mentors create a legacy that knows no limits," she says.
MentorConnect mentors have leadership experience in a wide variety of ventures they launched, government organizations and corporations, including the BDC, Bank of Canada, BCE, CDPQ, Cascades, Cirque du Soleil, Desjardins Venture Capital, Deloitte, IBM, KPMG, Sagemcom, SNC-Lavalin, Pratt & Whitney and more.
District 3 carefully chooses mentors to uphold the values of MentorConnect. Those selected draw from at least 20 years of C-suite leadership experience to offer advice and enable mentees to reach their fullest potential.
"As a mentor, I am continuously impressed by the ingenuity and vitality of the startups," says Corinne Charette (BSc 75, LLD 11), senior Concordia fellow and former chief information officer for the Government of Canada.
"MentorConnect succeeded in creating a dynamic, collaborative environment that actively engages mentors with startups as they grow their businesses."
Allan Christensen, senior director quality at Pratt & Whitney Canada, is a product development and industrialization expert and another District 3 mentor.
"The quality of the mentors provided is truly impressive," he says. "The depth and diversity of knowledge, experience and industry network made available touches on every aspect that any startup would need."

If you are a startup team ready to scale your startup or a mentor interested in getting involved, apply to join the MentorConnect Program.
If you are interested in exploring entrepreneurship and getting involved in the innovation ecosystem, discover the many programs available at Concordia's District 3 Innovation Hub.
Stay tuned for the latest District 3 news, open events and workshops on LinkedIn, Facebook, Twitter and Instagram.
---