'Cases are great applied tools in the business-school classroom'
JMSB's Case Publications Initiative benefits business students — and faculty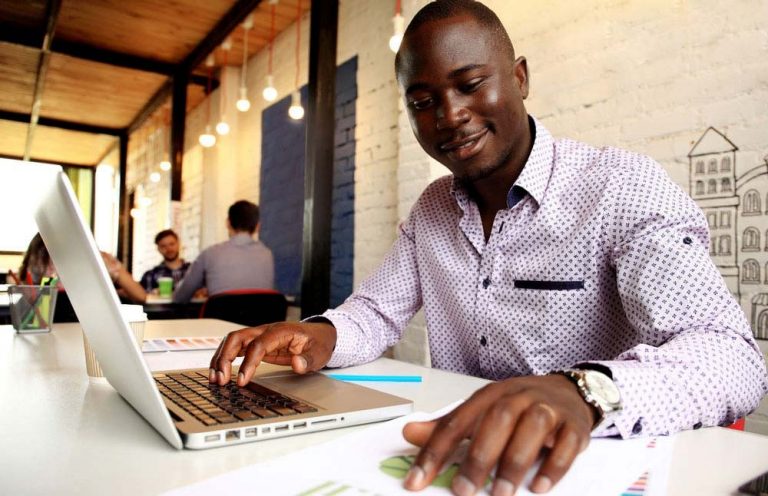 A teaching case at business school is a "research-based narrative of an actual situation or challenge an organization is facing, written from the perspective of the person addressing it," explains Raymond Paquin, associate professor of management at the John Molson School of Business (JMSB).
Paquin leads the Case Publications Initiative (CPI), launched in 2018 with support from the dean of JMSB, the Office of the VP, Research and Graduate Studies, and the Bob and Raye Briscoe Centre in Business Ownership Studies.
The CPI supports JMSB faculty in developing and publishing new business cases that the school can use more broadly. It also assists anyone at the university who's involved in case teaching and writing.
'A fantastic way to customize your course'
"Cases are great applied tools in the business school classroom," says Paquin. "They allow students to figuratively step into the role of a decision maker to analyze a situation, make a decision and plan out a course of action."
JMSB professors and lecturers regularly use cases in their courses, Paquin says, adding that he hopes more of them will consider creating their own.
"Writing a case is a fantastic way to customize your course to highlight what you feel is important while spotlighting an interesting organization," she says.
"On this latter point, Montreal has an interesting and vibrant business community, from which we can draw new cases, often even bringing those decision makers into our classrooms to share their experiences firsthand."
Funding, editorial support and competitions
To encourage the writing and publishing of JMSB teaching cases, the CPI hosts monthly case-writing workshops. It also provides funding and editorial support to faculty members interested in developing new teaching cases, supervises advanced students in case research and writing, and holds an international case-writing competition for new teaching cases.
The competition supports the CPI and JMSB as a whole in several different ways, Paquin says.
It highlights the topic of business ownership as a facet of entrepreneurship and business more broadly, acts as a venue and timeline for faculty members considering case writing, and helps develop and expand the library of cases — all while sparking interest within JMSB and spreading the JMSB name on a global scale.
The 2019 competition garnered submissions from around the world, including several from JMSB faculty and alumni. Many of the cases submitted will be published in the coming months as part of the JMSB case library.
Meanwhile, the details of the upcoming 2020 case-writing competition will be announced within the next few weeks.
Creating an impact
The CPI has already garnered results. To date, over 50 faculty members and 20 students have participated in the CPI's activities. Ten new JMSB faculty teaching cases have been published, five more are currently under review and several are under development.
"For faculty, publishing cases provides a nice way to create a more direct impact through your courses," says Paquin. "We've also gotten a lot of interest among graduate students, who see teaching cases as a nice way to complement their more traditional research efforts."
Paquin says that advanced undergraduates also see the prospect of being a research assistant and developing a case as a way to differentiate themselves in the job market.
'I want my students to see themselves in these cases'
Cheryl Gladu, a lecturer and PhD candidate in Concordia's Individualized Program, says the CPI has encouraged her to practice more case writing. She recently published her first case and has already submitted another.
"I've learned a more structured approach to developing and writing cases, and I've also been able to have a few of my draft cases critiqued by more experienced case teachers and writers," she says.
"The monthly workshops, in particular, have been a very supportive environment for a new case writer like myself."
Teaching cases are important, Gladu adds, because they encourage more complex and difficult conversations in the classroom. They also provide concrete examples to which students can apply abstract theory.
Gladu insists that cases presented in the classroom should reflect the diversity of modern business.
"For example, I like to use cases that feature female decision makers, or companies that are run by people with different backgrounds," she says.
"I want every one of my students to be able to see themselves in these cases. If I'm missing the 'perfect case,' I'm going to try to write it myself. If 10 per cent of JMSB profs wrote their own 'perfect cases,' we'd have a wide selection of interesting and diverse cases to draw from."

Learn more about the Case Publications Initiative.
---