2 Concordia researchers offer wellness tips for World Obesity Day
From statistics to physiology, Lisa Kakinami and Sylvia Santosa use different disciplinary approaches to examine health and body weight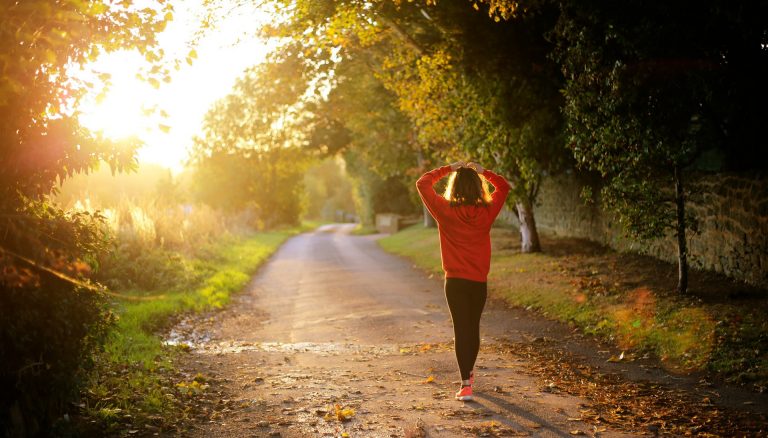 October 11 is World Obesity Day. The annual campaign aims to support practical actions that will help people achieve and maintain a healthy weight and decrease obesity globally.
It's a topic that two researchers from Concordia's Faculty of Arts and Science are tackling from different angles.
Lisa Kakinami is an associate professor in the Department of Mathematics and Statistics and a research member at Concordia's PERFORM Centre. Sylvia Santosa is an associate professor in the Department of Health, Kinesiology and Applied Physiology and Canada Research Chair in Clinical Nutrition.
Socioeconomic factors
Kakinami's research uses statistical analysis to measure how health and obesity relate to socioeconomic status and lifestyle behaviours.
"Half of all adults in Canada will be affected by a serious chronic illness, such as a cardiovascular disease or a form of cancer," she says. "Those most at risk are people living in lower socioeconomic positions."
She explains that we've known for decades that diet and exercise are key to weight loss and weight-loss maintenance. "What we don't know is why making these changes is harder for some people than others."
Kakinami's research shows differences in factors like perception, emotional responsiveness, cultural influences and societal pressures among individuals studied.
"Beyond that, systemic differences in the way neighbourhoods and cities are designed may also play a role," she says. "Multidisciplinary research aimed at exploring the individual differences within these larger societal and structural contexts is needed."
In a broader sense, Kakinami urges people to take a realistic and sustainable approach to weight loss.
"Be patient, and don't try to lose too much weight too fast — start small! Make incremental changes so that you are more likely to stick to the plan."
She also points out that humans are creatures of habit.
"Going from daily fast-food meals to plain salads will not work for most of us. Refocus your mindset on having a healthier life-long term, rather than just immediate weight loss. Make the numbers on the scale less of the focus."
'Practical changes in your lifestyle can be sustained over time'
Santosa, whose research uses biological and physiological techniques to examine how people with obesity are different from one another, agrees with Kakinami.
"By understanding the mechanism that leads to diseases in people with obesity, we can potentially prevent the onset of disease, hopefully contributing to longer and healthier lives," she says.
Santosa's team is starting to use imaging techniques to look at fat data that is not usually available for close examination, such as fat in between muscles. They are also looking at how fat tissue might communicate with other organs in the body, including the brain.
She offers the following general advice in terms of maintaining a healthy body weight:
"Any time you are starving yourself, naturally, you are going to lose weight. But that kind of weight loss isn't usually long-lasting."
Santosa says it's more important to incorporate practical lifestyle shifts that can be sustained over time. "So, while you might not be able to live on a keto diet forever, having an extra piece of fruit with your breakfast every morning is something most people can stick to."
She adds that dietary habit changes that can become permanent work best. She also emphasizes that achieving a healthier lifestyle is not a one-size-fits-all proposition.
"Everyone has a different body shape, and stores fat differently, affecting overall health. This can be different between men and women."
Kakinami concurs. "One mistake dieters make is to do what works for others," she says. "We are all unique individuals and we need to find the changes in our diet and exercise that work for us."
'Focus on how you feel'
Both researchers stress that any change you make toward a healthier lifestyle should be done in consultation with a doctor or nutritionist, and that your self-esteem should not be determined by your weight.
"At the end of the day, you should be more focused on how you feel than how much you weigh," Kakinami says.
Santosa also notes the benefits of a healthier diet can be felt in many different ways.
"Eating unbalanced meals on a regular basis can, over time, lead to a number of negative health effects, including bad sleep, fatigue and difficulty concentrating."
A final tip for healthy living? Drink more water!
"Our bodies need at least eight glasses of fluids per day. Water is calorie free and refreshing," Santosa says. "Drink it instead of calorie-rich fluids such as soda or juice to decrease your energy and sugar intake. One can of soda contains 10 packs of sugar!"

Discover Health Matters research stemming from Concordia's many labs, PERFORM Centre and student initiatives at 4TH SPACE until October 17.
Find out more about Concordia's Department of Mathematics and Statistics and Department of Health, Kinesiology and Applied Physiology.

---