Concordia grad student and publisher opens a gallery space in Mile-Ex
Anteism's inaugural exhibition features alumni and faculty who explore AI technologies across disciplines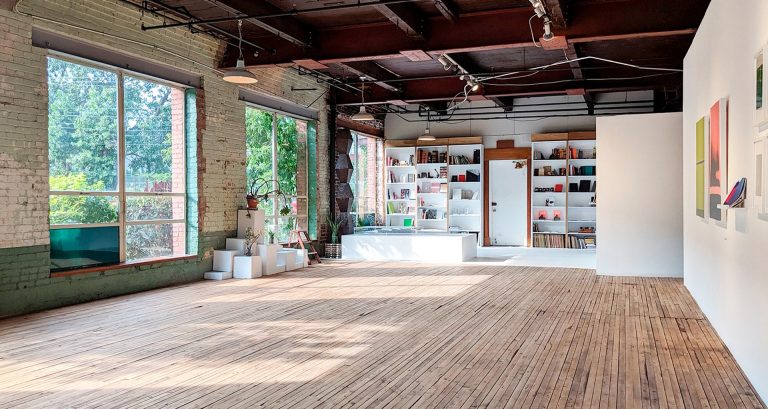 After publishing books by such artists as Americans Devendra Banhart and Kembra Pfahler and, more locally based, Cynthia Girard, associate professor in Concordia's Department of Studio Arts, and Frances Adair McKenzie (BFA 09), the Montreal publishing house Anteism is launching a new project.
In addition to its printing and binding studio, BookArt, Anteism is expanding into a gallery space located in the city's Mile-Ex neighbourhood.
Concordia grad student Harley Smart (BFA 10) established Anteism in 2004 with Ryan Thompson. The pair wanted to foster innovative projects and technological developments in art publishing.
Smart says that "while we have upcoming books and exhibitions with a number of international organizations and artists, we will primarily use our space to bring together the local community around book arts and look to feature local artists."
When he co-founded Anteism, Smart was studying design as an undergraduate at Concordia. Now, alongside his successful small press business and after spending nine years in arts publishing in Montreal and New York City, Smart is enrolled in the Master of Design program at his alma mater.
"I finally decided to apply to the design and computation arts program, as I found it most relevant to the work I had been doing in publishing," he says.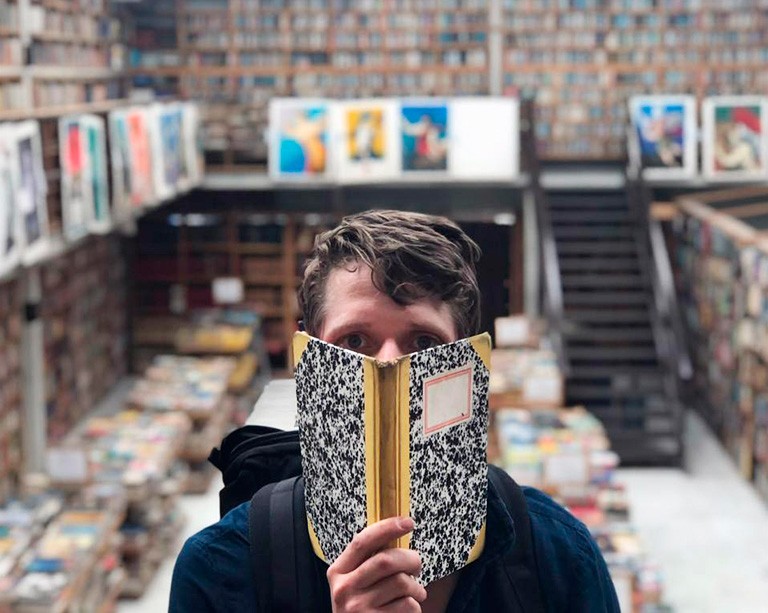 Harley Smart | Image courtesy of the artist
The impact of AI on artistic practice
Anteism's inaugural exhibition, Latent See, will feature works by artists-in-residence McKenzie, David Jhave Johnston (BCSc 04, PhD 12), Alisha Piercy (MFA 10) and Jenny Lin (MFA 01), an instructor in Concordia's Department of Studio Arts.
It's an open-studio research exhibition aimed at producing exploratory works that reflect on machine intelligence and augmented reality (AR), among other critical questions in contemporary art practices.
"Machine intelligence is definitely a topic that we're looking to exploring further," says Smart. "We are planning a number of new books that critically look into the impact artificial intelligence (AI) will have on artistic practice and beyond."
Smart points to the 2015 release of Emmanuel Marceau's Deep Learning Describes… …Abstract Paintings as the book that introduced him to working with AI tools in an artistic practice.
"Emmanuel had been loading abstraction into Google's image description app and getting some very interesting results."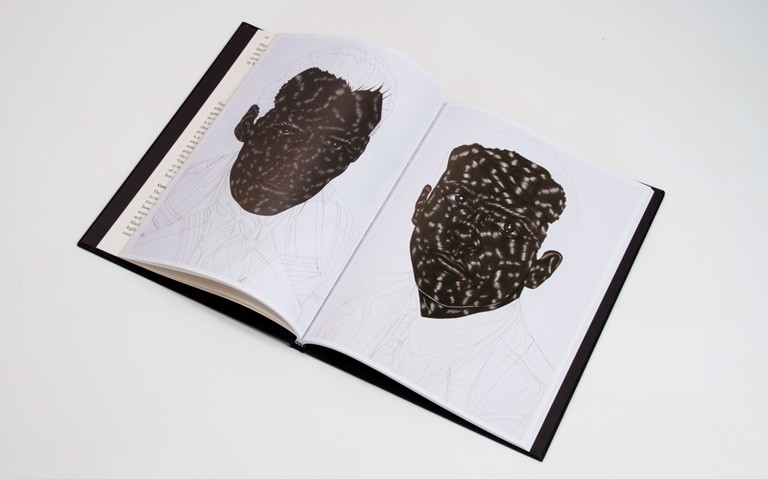 The Treatment, Toyin Ojih Odutola, 2017, Anteism Books.
Later projects published by Anteism include James Kerr's Scorpion Dagger/Do You Like Relaxing?, an experiment that readers can enjoy on an app developed by Smart called AR•BOOK 3D. "AR is used throughout Kerr's project in order to include the animations," Smart explains.
He adds that Anteism is motivated by recent advancements in computer and machine intelligence, since these open up the possibilities for what can constitute a book. With their new gallery space, Smart hopes to bring together this interest in digital technologies and materials with an environmental mindfulness.
"We are very interested in making the space available to ecologically minded initiatives that explore circular use of materials, and use of post-consumer and repurposing 'waste' materials for bookbinding. We're also seeking new methods for distribution and accessibility of art and books through digitization and new media."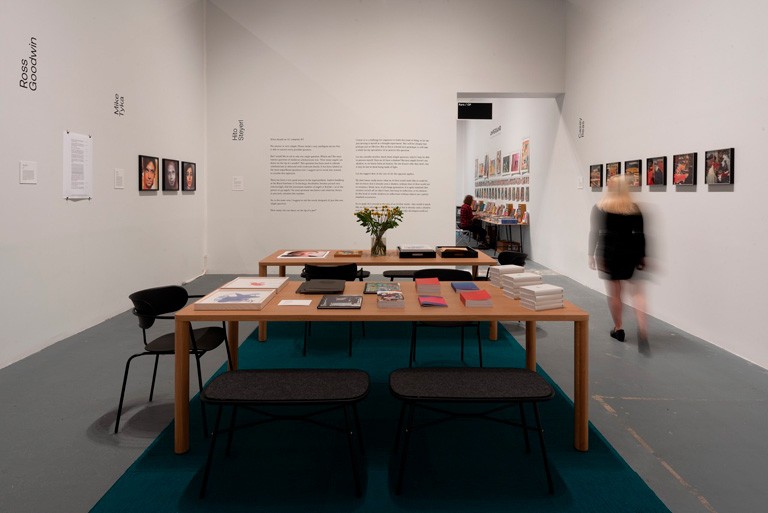 In April 2019, Anteism presented 'New Technologies, New Visions', in partnership with the Artists and Machine Intelligence program (AMI), at the LA Geffen MOCA, as part of Printed Matter's LA Artbook Fair.
Connecting practice to theory
In an interview for Canadian Art, Smart discusses the successes and broad international reach of Anteism and BookArt. He has been able to connect with celebrity musicians Solange and Beyoncé, producing books for both of them.
The Latent See exhibition will remain open until November 30.
Find out more about Concordia's Department of Design and Computation Arts.
Anteism is located at 435 Rue Beaubien O., suite 100.


---