$250,000 gift to support Concordia business students
Donation from Greg Rokos, BComm 82, will support annual bursaries and scholarships for undergraduate and graduate students in John Molson School of Business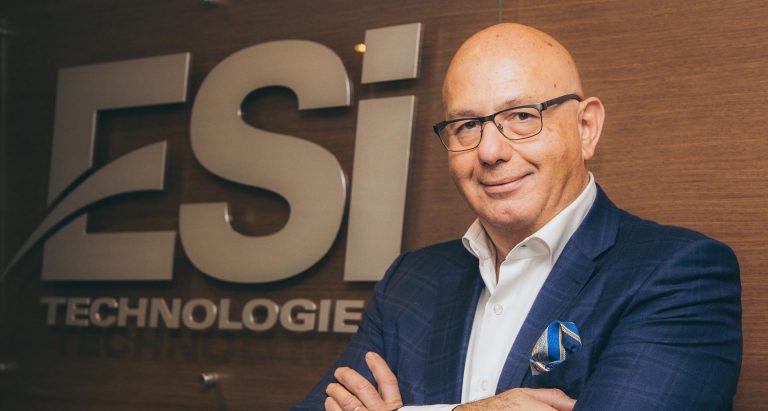 Greg Rokos, BComm 82, was 12 years old when his family left Greece to immigrate to Canada to seek a better life. His parents had only a few hundred dollars when they arrived in Montreal in 1970, yet they made the move because they wanted their children to have access to the best education.
Nearly 50 years later, Rokos, is helping the next generation of business students have the same opportunities. On March 12, Rokos announced his $250,000 donation to support seven annual undergraduate and graduate bursaries and scholarships in Concordia's John Molson School of Business (JMSB).
"I've always believed that you have to give to receive," says Rokos, co-founder, president and CEO of the Montreal-based data management and security company, ESI Technologies. "I received the gift of education when my parents brought me to Canada and now I want to give back. I want to support institutions and causes that are dear to my heart and Concordia and JMSB are right at the top."
"As a student, I was fortunate to have the support of my parents," he adds. "I want to help students who have a lot of potential, who want to learn and better their lives, but who don't necessarily have the same support network I did."
Concordia president Alan Shepard says the Greg Rokos bursaries and scholarships will help attract the best students to JMSB.
"Financial support is an important way to attract students," says Shepard. "We are competing with universities across Canada and the world for the best and brightest students. This gift from Greg Rokos will help us achieve our goals, while supporting our ambitious Campaign for Concordia. Next-Gen. Now. We are deeply grateful for his generosity."
Rokos has spent more than 30 years as a business executive and he was named Ernst & Young Entrepreneur of the Year for Quebec in 2015. With his wealth of experience, Rokos has a long history of giving back by volunteering his time and sharing his expertise.
He is the current chair of the JMSB Advisory Board — a group of business leaders and experts who help shape the JMSB's strategic directions. Since 2005, Rokos has been an active member and served as chair of the Montreal Children's Hospital Foundation. As an avid golfer, he has supported the Concordia Golf Classic for more than a decade.
"Greg embodies the spirit of Concordia and his story is one shared by many of our grads," says Anne-Marie Croteau, BSc 86, dean of JMSB. "He came from humble beginnings and used his Concordia education to achieve success. By choosing to give back and help others achieve success, Greg is emblematic of our incredible community. We take great pride having him as one of our graduates."
Rokos believes that giving to higher education and supporting students is a way of building a stronger future.
"My gift is for the next stars and our future leaders," he says. "How we help the next generation build, create and innovate is critically important for the continued wellbeing of our society. My hope with these awards is that every one of the recipients will go on to achieve impressive levels of success and be able to give back."
The first Greg Rokos bursaries and scholarships have been awarded for 2018 — and students are already feeling the difference.
"This award has helped me at a vital point of my graduate studies," says Sophia Chiovitti, BA 17, current master's student at Concordia and the recipient of a 2018 Greg Rokos MSc Scholarship. "There are times where I asked myself 'Am I doing the right thing? Is this worth it?' and this award and recognition is a reminder that yes, I am doing the right thing."
Find out more about the John Molson School of Business.
---