Men and women absorb vibration differently, new research shows
A Concordia study reveals that female bodies capture more total energy than male bodies of comparable anthropometric dimensions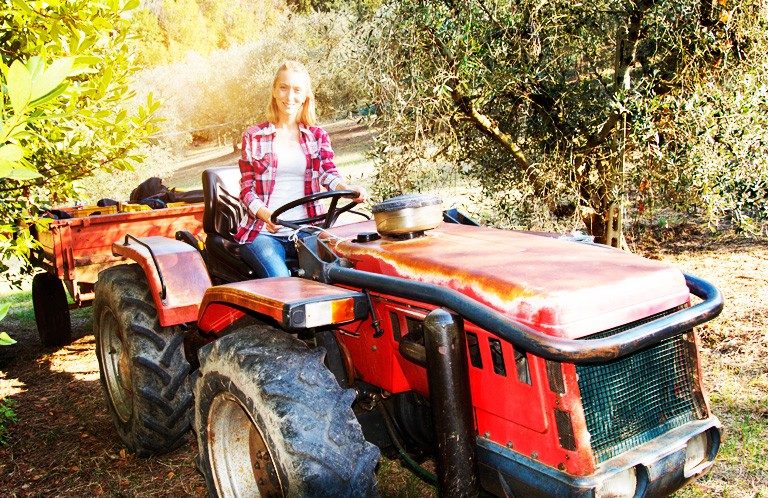 Bus drivers, farmers and anyone who is jostled in their seat all day — we've got your (aching) back.
A new Concordia study increases our understanding of how the human body absorbs vibration. Specifically, the study looks at gender differences.
"As more women enter careers that have traditionally been dominated by men — not only bus drivers, but operators of heavy machinery, construction, trucking — it's important that we look at gender and mass when studying vibration absorption," says Subhash Rakheja, a mechanical engineering professor in the Gina Cody School of Engineering and Computer Science.
Rakheja's findings, recently published in The Journal of Low Frequency Noise, Vibration and Active Control, reveal a clear gender effect.
"Women's absorption of total power was greater than that of men with comparable anthropometric dimensions. However, females showed lower peak vibration power absorption (VPA) than those of males of comparable body mass," says Rakheja, who has been on the advisory committee for the Société de transport de Montréal (STM) and has worked closely with Pierre Marcotte from the Institut de recherche Robert-Sauvé en santé et en sécurité du travail (IRSST) since the mid-1990s.
Higher VPA peak at a lower frequency together with higher overall power absorption during a work cycle for females compared to males suggests a higher potential for injury for women, he states, qualifying that many other factors also contribute to injury.
Shake, rattle and roll
The study looks at 31 males and 27 seated females in three different weight categories. It compared similar body types, normalizing anthropometric parameters, including stature, sitting height, hip circumference, body fat and body mass.
"Nobody has compared gender vibration absorption in this way before," says Rakheja.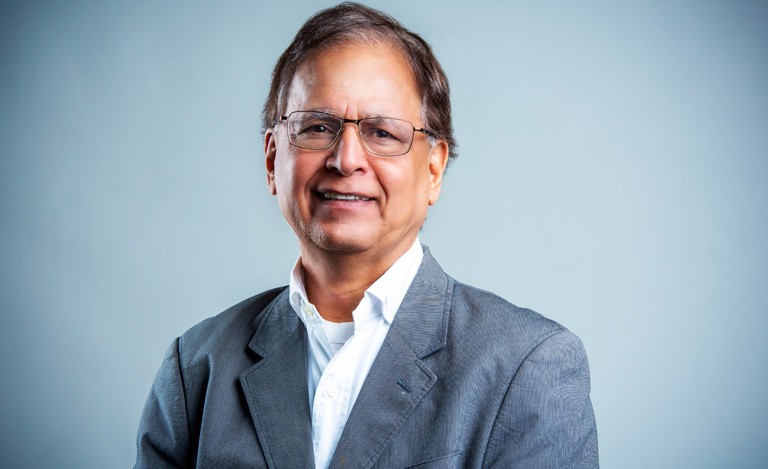 Subhash Rakheja: "I call vibration the slow poison. It could take two years, five years or 10."
For the study, his subjects sat on a Whole Body Vertical Vibration Simulator platform with a steering column mounted to provide hand support. Dynamic measurements were performed under three different levels of vertical vibration — with back support on the seat, then without.
"There was a clear positive correlation between the power absorption and body fat," says Rakheja.
"Females have relatively higher body fat mass compared to the males, and they did yield higher absorbed power. Body fat (adipose tissue) in females is mostly deposited in the pelvis and thighs, which perhaps contributes to higher hip circumference, which was positively correlated with absorption of vibration energy by the joints, muscles and tissues. The body fat in the male population is mostly accumulated near the abdomen."
The researchers confirmed that body weight is, indeed, the biggest factor.
"Think about the driver's seat in a city bus," says Rakheja. "It could be designed for a 300 lb. man, not a 110 lb. woman driver. For her, the seat's suspension doesn't even work. It's like sitting on a board. That has direct implications for lower lumbar deformities and joint damage."
The back support on the seat, it turns out, helps protect both genders from vibration absorption.
The broader implications
Rakheja's findings inform engineers working in suspension design, as well as on the safe exposure time limits that determine the length of work shift and breaks to protect the spinal health of drivers.
The purpose of the study is to contribute knowledge and provide essential guidance for seating design and data on which to build standardized methods and exposure limits.
"I call vibration the slow poison," says Rakheja. "It can take two years, five years or ten. The vibration exposure related injuries are considered compensable in many European countries and in some of our provinces."
Funding for the study was provided by the Institut de recherche Robert-Sauvé en santé et en sécurité du travail (IRSST), as well as Rakheja's NSERC discovery and accelerator grants.

Read the cited study, Gender and anthropometric effects on whole-body vibration power absorption of the seated body. It was co-authored with K.N. Dewangan and Pierre Marcotte.
---