Recharge your leadership
Are you ready to develop your leadership stamina, and to build your agility and problem-solving skills quickly? The Leadership Sprint will equip you with the tools and confidence to up your game and recharge your leadership. You will start with a leadership assessment and your leadership profile will be used throughout the program.

Successful leaders must learn to identify their strengths and challenges, and understand how to use them to support their own success and their organization's goals. This program contains four separate sections: Leadership Success Factors, Emotional Intelligence, Decision-Making and Team Effectiveness.
Before we begin, you will complete the Multidimensional Emotional Intelligence Quotient leadership assessment, which will provide you with your leadership profile and the results of which will be used throughout the program. Using these results, we will examine the context in which leadership occurs. This program is a learning laboratory for leadership.
In addition, we will use small group exercises and cases to illustrate the main point(s) of the material we are covering. Participation in these activities—questions, observations, points of view, asking for and providing behavioral feedback—is important for success in the course and to enhance each participant's experience.
At the conclusion of this workshop, you will have an action plan for:
Broadening your leadership capabilities

Deepening your EI self awareness and maximizing your EI potential

Making and implementing impactful decisions

Building effective teams

Developing your professional network
Who will benefit?
Managers, mid to senior-level leaders, entrepreneurs and directors of SMEs who seek to maximize their leadership potential.

Public and private sector organizations, not-for-profit, and others.
Length: Two sessions (Full day)
Two sessions

Leadership Success Factors

Emotional Intelligence

Decision-Making

Team Effectiveness

Structure: In class sessions
VERY IMPORTANT: The leadership assessment must be completed prior to the start of the course. Your results will be confidential and will be shared with you immediately after you complete the test.

DATES
English session
September 19 & 20, 2022

LOCATION
Onsite
Concordia, MB building 11.101-103

FORMAT
2 days, 9 a.m. – 4 p.m.

FEE
$1,950 CAD (+ taxes)*
*The program fee covers tuition, program materials and a Smart Certificate.
This program qualifies for the tuition tax credit (Federal T2202 and Provincial Relevé 8).
Before the program
Before the program begins you will be asked to complete a leadership assessment. Throughout this program, the results of your individual assessment will be used to help relate the content to your own leadership situation.
Session 1 - Leadership Success Factors
Successful leaders require a heightened sense of self-awareness. This can be developed through the ability to identify their strengths and challenges and understand how to use them in support of their own success and the organization's goals. Participants will reflect on these points individually and in groups, taking into consideration select leadership theories and personal experience.
Session 2 – Emotional Intelligence
Self-awareness plays a large role in understanding emotional intelligence and relationship management. This section will be an exploration of how emotional intelligence contributes to leadership effectiveness. Participants will review the five components of emotional intelligence and explore how to apply these concepts to their current leadership situation.
Session 3 – Decision-Making
Leaders not only need to be aware of the decisions made within their organization, but they also need to be able to recognize how effective those decisions are to the organization's success. Participants will analyze these points as they pertain to their own unique situation.
Session 4 – Team Effectiveness
Team effectiveness is the cornerstone of all successful organizations. One of the primary characteristics of an effective team is its ability to build and maintain trust. As a leader, how do you handle trust within the organization? Participants will analyze the theory of trust formation and discuss how to build, maintain, and repair trust amongst themselves and their colleagues. In addition, participants will learn about the five dysfunctions of a team, and apply them to their own team.
Experienced, passionate, innovative. The Leadership Sprint's faculty member is a leader in her field.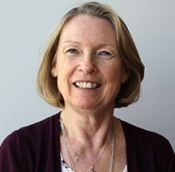 Diane Fulton
Part-time Faculty, Applied Human Sciences
Diane Fulton is a part-time faculty member in the Department of Applied Human Science at Concordia University. Diane was also a faculty member for the Personal and Professional Coach Certificate (PPCC) program - Concordia University. She is a certified professional Coach.
Diane has over 30 years of experience as both a practitioner and an educator. As a practitioner, Diane works as a coach, process consultant, facilitator, trainer, educator and researcher across a wide range of industries such as education, manufacturing, service, and technology in the public, private, and non-profit sectors. As an educator and part-time faculty member at Concordia University, Diane uses adult learning principles in combination with an experiential learning approach and process facilitation to teach people how to use self as an instrument for change.
Diane is a specialist in human systems intervention; creating self-sustaining entities - learning organizations and communities with self-managed individuals.
Diane received her Bachelor degree from Concordia University with a double major in Psychology and Applied Human Sciences. She received her Master's degree in Educational Leadership from McGill University. Diane is PCC certified with the International Coaching Federation (ICF).