Advance your career in real estate
Real estate is a significant source of value creation for the economy. Indeed, real estate, rentals and leasing rank as the number two contributors to Quebec and Canada's gross domestic product. Getting into the real estate market requires an understanding of financing, regulations, and markets.
For this reason, the Urban development institute of Quebec (UDI), the John Molson Executive Centre and the Jonathan Wener Centre for Real Estate at Concordia University's John Molson School of Business are partnering to offer a Certification in Real Estate Management to develop the management know-how of professionals in the field who wish to advance their careers.
Founded in 1987, the UDI is an independent, non-profit organization. It is the largest representative of the commercial real estate industry in Quebec. It brings together major institutional owners, the most important real estate developers, and managers, as well as industry professionals and companies working in related sectors.
Continuing education recognized
Training whose eligibility has been confirmed by the Barreau du Québec for the purposes of mandatory continuing education.

DATES
Introduction to Real Estate
August 18, 2021 (5:30-6:30pm)
September 8, 2021 (5:30-7:30pm)
September 29, 2021 (5:30-7:30pm)
October 20, 2021 (5:30-7:30pm)
Core courses
Urbanism and Stakeholder Engagement: January 28 and 29, 2022
Real Estate Law: February 25 and 26, 2022
Investment Analysis and Operational Due Diligence: March 25 and 26, 2022
Valuation and Lending: April 29 and 30, 2022
Real Estate Development: May 27 and 28, 2022
Assessment
June to August 2022
LANGUAGE
Introduction to Real Estate
Bilingual
Core courses
Bilingual
*PREREQUISITE - Participants must be comfortable in both English and French.

FORMAT
Online
Self-learning and virtual classroom
Introduction to Real Estate
40 hours of online training over eight weeks (approx. 5 hours of work per week)
Self-study: 33 hours
Virtual classroom: 7 hours - 4 sessions from 5:30 to 7:30 p.m. (first session from 5:30 to 6:30 p.m.)
Core Courses
70 hours of online training for five courses
Each course: 14 hours
Self-study: 3.5 hours
Virtual classroom: 10.5 hours - Friday: 1:30 p.m. to 5 p.m. and Saturday: 9 a.m. to 4:00 p.m.
FEE
Certification — 15 % discount
$ 7,437 CAD (+ taxes) *
Introduction — à la carte
$750 CAD (+ taxes)*
Core courses — à la carte
$1,400 CAD (+ taxes)* for each course
Assessment — à la carte
$1,750 CAD (+ taxes)*
*The program fee covers tuition, access to the e-learning platform, digital materials and a Smart Certificate.
This program qualifies for the tuition tax credit (Federal T2202 and Provincial Relevé 8).

CONTINUING EDUCATION UNITS
14 units per course (OACIQ)

BOOK TO BUY
Introduction to Real Estate
Brooks, S.M., Canadian Commercial Real Estate: Theory, Practice, Strategy. RealPac. 2016.**
Experienced, passionate, innovative, the Real Estate Management Certification's faculty member and experts are leaders in their field.
Introduction to Real Estate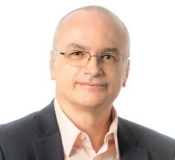 Michel Deslauriers
Director, Jonathan Wener Centre for Real Estate
Lecturer, Finance
Michel Deslauriers is Director of the Jonathan Wener Centre for Real Estate and a full-time lecturer in the Finance Department of the John Molson School of Business at Concordia University. Mr. Deslauriers also acts as a strategic advisor to several real estate development companies in Montreal. Before joining Concordia in 2019, he spent ten years as Executive Vice-President and Chief Financial Officer at Otéra Capital Inc., a commercial real estate financing subsidiary of the Caisse de dépôt et placement du Québec. Prior to his appointment at Otéra, he successively held the positions of Director of Finance and Treasury and Vice-President of Finance at Ivanhoé Cambridge. Mr. Deslauriers also held various positions at Asea Brown Boveri and KPMG-Peat Marwick Thorne. He holds a Bachelor of Commerce degree from Concordia University and a Graduate Diploma in Public Accounting from the Faculty of Graduate Studies and Research at McGill University. Mr. Deslauriers is a member of the Ordre des comptables professionnels agréés du Québec.
Urbanism and Stakeholder Engagement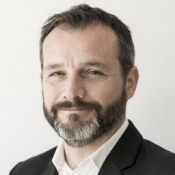 Michel Collins
Urbanist Emeritus, Senior Consultant
Urbanist by training, Michel Collins has more than 40 years of experience in project management in urban planning and strategic planning, and more than 20 years as a senior manager in consulting firms. He was one of the two founders of Daniel Arbour & Associates and founded in 2010 the firm Groupe Conseil BC2FP Inc. (now BC2 Groupe Conseil inc.) of which he was president from 2010 to 2016. He has led numerous mandates in the most important municipalities in Quebec, has advised the UMQ, the APCHQ, several MRCs and among the most important real estate developers, and has also led major urban planning projects abroad, notably in the Caribbean, North Africa, the Middle East and Asia. Mr. Collins has been involved for over 30 years in numerous public consultation processes, both during public hearings held by the BAPE and during municipal consultations on residential, commercial and tourism projects. He has also conducted public consultations for more than 50 municipalities in the context of strategic development mandates, the preparation of development plans or urban plans. More recently, Mr. Collins collaborated with the UMQ on the revision of the Act respecting land use planning and development, and has led the preparation of more than 25 technical opinions on urban planning matters in connection with expropriation for park purposes, the establishment of EMN stations, the creation of parks and legal cases. For the past few years, Mr. Collins has acted as an expert in court cases, and his professional order recognized him as an emeritus urban planner in 2019.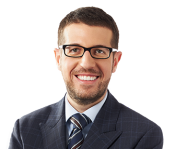 Anthony Arquin
Partner, Davies
Anthony Arquin is a partner at Davies Ward Phillips & Vineberg in the Commercial Real Estate practice. He advises on commercial real estate sales and purchases, development projects and joint ventures for public and private corporations in Canada and internationally. Anthony has significant experience working on mixed-use complexes and commercial co-ownership. He acts for developers, managers and pension funds. Anthony was named by Chambers Canada in Québec's real estate industry, by The Legal 500 Canada as the Next Generation Lawyer in commercial real estate and by Best Lawyers in Canada as Montréal's Real Estate Lawyer of the Year in 2019. He received the 2017 Young Builder INOVA Award from the Urban Development Institute of Québec (IDU). He is a member of the board of directors of IDU.
Elise Beauregard
Partner, Davies
Elise Beauregard is a partner at Davies Ward Phillips & Vineberg. She advises on intricate and high-profile cross-border and domestic investments, mergers and acquisitions and financing transactions for a wide variety of clients, including private equity and venture capital funds, and private and public companies. She has experience in investment fund formation, secondary market transactions, joint ventures and other complex investment structures. Clients in a broad range of industries – including retail, clean tech, aviation and aerospace, real estate and infrastructure – turn to Elise for her versatility and her commitment to excellence.
In 2014, Elise was seconded for two months to the legal department of one of Canada's largest pension funds, where she acted on infrastructure and commercial real estate investments. And in 2018, she was seconded to the Canadian legal department of a multinational operator of convenience stores.
Elise is involved in several Montréal arts and business exchange initiatives, including as an active participant in the Mécènes investis pour les arts program.
Mylène Nadeau
Partner, Davies
Mylène Nadeau is a partner at Davies Ward Phillips & Vineberg. She regularly acts for some of Canada's largest real estate investors, developers and pension funds in connection with complex commercial real estate acquisitions, dispositions, joint ventures, development projects and financings in both Canada and the U.S.
Mylène also assists Canadian and cross-border clients with their private mergers and acquisitions in a wide variety of industries.
Mylène was seconded to Davies' New York office in the summer of 2015. She was also seconded in 2013 to the legal department of one of Canada's largest pension funds, where she acted on real estate joint venture transactions.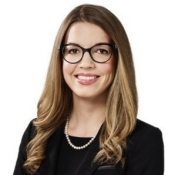 Florence Simard
Partner, Davies
Florence Simard is a partner at Davies Ward Phillips & Vineberg. Florence advises pension funds, real estate developers and real estate managers on the purchase and sale of residential and commercial property, real estate joint ventures, residential and commercial developments, and commercial and retail leases. She has also advised clients in connection with significant infrastructure projects in Canada and the United States.
For a period of eight months in 2016 and early 2017, Florence was seconded to the legal department of one of Canada's largest pension funds, where she focused on infrastructure projects and private equity investments.
Florence serves on the board of Fondation Jeunes en Tête and Fondation Santé Urbaine (Hôpital de Verdun and Hôpital Notre-Dame).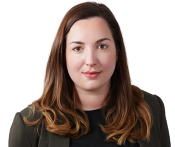 Agnès Pignoli
Lawyer, Davies
Agnès Pignoli is a lawyer at Davies Ward Phillips & Vineberg. Her practice focuses on urban planning, public tenders, expropriation and municipal taxation. She regularly advises clients on compliance and regulatory matters, particularly on issues involving zoning, land-use planning and urban planning. Prior to joining our team, Agnès practised at a mid-sized law firm in Montréal, at a boutique firm specializing in municipal law and in the City of Montréal's legal department.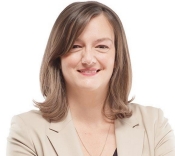 Annie Gagnon-Larocque
Partner, McCarthy Tétrault
Annie Gagnon-Larocque is a partner in the Real Property and Planning Group of McCarthy in Montréal. Ms. Gagnon-Larocque represents and advises clients on a variety of transactions notably real estate acquisitions, real estate financings, property development, commercial leasing, and joint venture transactions. She represents financial institutions and public and private companies in the senior housing, retail and hotel industries. Ms. Gagnon-Larocque was President of CREW Montréal (Commercial Real Estate Women) from 2012 to 2014 and sat on the board of directors as Financing and Sponsorship Director. She was a finalist in the Rising Star category at the 2009 and 2010 Evening of Excellence. She is also a member of CREW Montreal, ICSC, the Urban Development Institute and the Canadian Bar Association.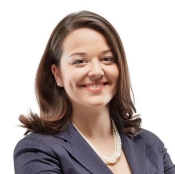 Mary Pagonis
Partner, McCarthy Tétrault
Mary Pagonis is a partner in the Real Property and Planning Group of McCarthy in Montréal.Mary's practice focuses on commercial real estate and financial services. She regularly represents Canadian and international financial institutions as well as other lending entities, retail operators, pensions funds, private and public investors, and developers.
Ms. Pagonis experience has included real estate financing transactions on behalf of lending institutions and borrowers, real estate acquisitions and dispositions, construction and developments projects, retail and commercial leasing matters on behalf of both landlords and tenants, major lease and title due diligence projects, sale and leaseback transactions and public-private partnerships.Ms. Pagonis received her Bachelor of Arts degree in Law from Carleton University in 2006 and her Bachelor of Laws degree from the Université de Montréal in 2008. Ms. Pagonis is a member of the Canadian Bar Association and of the Young Bar Association of Montréal.
Philippe Côté
Lawyer, McCarthy Tétrault
Philippe Côté is a lawyer in the Real Property and Planning Group of McCarthy in Montréal. Philippe Côté is an associate in our Real Property & Planning Group in Montréal. His practice focuses on all aspects of real estate transactions, including acquisitions and dispositions, financing, joint ventures, commercial leasing and real estate development.
Within his practice, Philippe represents and advises clients primarily on commercial real estate issues.Philippe completed a bachelor's degree in law at Université Laval in 2012. While at university, he studied European law as part of an exchange program with the University of Strasbourg. Philippe was called to the Quebec bar in 2013.
Matthew Pekofsky
Lawyer, McCarthy Tétrault
Matthew Pekofsky is a lawyer in the Real Property and Planning Group of McCarthy in Montréal. Matthew Pekofsky is an associate in our Real Property & Planning Group in Montreal. His experience includes assisting clients' with a wide range of transactions including the sale and acquisition of real property and of businesses.
Matthew is often tasked with negotiating an array of business transactions and drafting the legal documentation necessary to reflect said negotiated agreements and which meet and protect clients' needs. Through his background in business, Matthew has developed the ability to quickly and efficiently pinpoint clients' needs, concerns and vulnerabilities, allowing him to provide value-added legal services. Matthew's experience includes working at another Montreal law firm where he advised and assisted mid-market clients on transactional matters, including but not limited to, real property transactions. He also worked at an international law firm's Shanghai office where he advised and assisted multinational corporations on doing business in China.
Matthew obtained a Bachelor of Civil Law and a Juris Doctor in Common Law from Université de Montréal in 2012. During his studies at Université de Montréal, he attended a summer program at the China University of Politics and Law to study introductory Chinese law. Prior to commencing his law studies, Matthew obtained a Bachelor of Commerce (Management Medal recipient) from Concordia University's John Molson School of Business in 2008. During his studies at the John Molson School of Business, he furthered his International Business studies with a year-long exchange at the Hebrew University of Jerusalem. Matthew was called to the Québec bar in 2013. He is an active member and director of the Lord Reading Law Society and of the MADA Community Centre.
Investment Analysis and Operational Due Diligence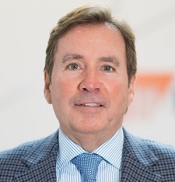 Michel Leonard
President, BTB Real Estate Investment Trust
Mr. Léonard is one of the founders of the BTB Real Estate Investment Trust. Mr. Léonard has more than 30 years of experience in commercial real estate.
Mr. Léonard has often played a fundamental role in assisting numerous organizations at the regional and national levels with strategic planning, analysis and renegotiation mandates and the implementation of complex transactions. He joined Colliers International (Québec) Inc. as Senior Vice-President in November 2004 and served until 2009. Mr. Léonard was co-founder of Staubach Canada Inc. where he was President from 1989 to November 2004.
Mr. Léonard is Chairman of the Board of the Organisme d'autoréglementation du courtage immobilier du Québec (OACIQ) and former Chairman of the Board of the Fonds d'assurance professionnelle du courtage immobilier du Québec (FARCIQ). In 2015, Mr. Léonard was a finalist for the "Grand Prix de l'Entrepreneur" awarded by Ernst & Young. In September 2016, he obtained the ASC (Certified Corporate Director) designation from the College of Corporate Directors. Mr. Léonard has been a member of the Quebec Bar since 1982.
Mr. Léonard holds a Bachelor of Commerce (1978) and a Bachelor of Civil Law (1981) from McGill University.
Frédéric Blondeau
Managing Director, Real Estate & REITs Analyst, iA
Since 1997, Frederic has evolved in different roles within the global equity research, portfolio and risk management sectors, more specifically within the global REIT sector since 2001.
He was previously Head of Real Estate Research at Echelon Wealth Partners, which he joined in 2017, and Head of Real Estate Research at Eight Capital (Dundee Capital Markets), from 2012 to 2017. He is also the Former Vice-President & Senior Portfolio Manager (and co-founder) of the Global Real Estate Group at Eterna Investment Management, as well as Vice-President & CIO (and co-founder) at Presima (Caisse de dépôt et placement du Québec), where he worked for nine years.
Starmine (2020)—#1 REITs Top Stock Pickers. Frederic holds a MSc. in Applied Finance from the Université du Québec à Montréal (UQAM) and is CFA, FRM and FCSI charterholder.
Liyan Chen
Equity Research Associate, Real Estate & REITs, iA
Previously at Echelon Wealth Partners in the Real Estate team, Liyan is currently at iA Capital Markets as an Equity Research Associate—Real Estate & REITs. He has several years of experience at TD Bank in wealth management as a financial planner, managing a portfolio of blue-chip clients.
He also has extensive experience in operations management (Amazon) and investment analysis, strategy and business development in the technology sector. Liyan holds an MBA from the University of Toronto (Rotman School of Management), a Bachelor of Commerce from Concordia (JMSB), and a Pl. Fin., Chartered Investment Manager.
Armand Des Rosiers
Managing Director, RBC Capital Markets Real Estate Group
Armand Des Rosiers is a Managing Director at RBC Capital Markets. In this role, he is responsible for the overall activities of RBC Capital Markets Real Estate Group's Montréal office. As the largest real estate investment banking group in Canada, the firm provides a full array of real estate debt and equity intermediary services, including property brokerage, debt brokerage, equity and debt capital markets, corporate banking, M&A and advisory. Throughout his career, Armand has been involved in the most significant commercial real estate sale and financing transactions in Québec.
He holds a Bachelor in Civil Law from McGill University and was called to the Québec Bar in 1978. He also obtained an MBA from the Ivey Business School at Western University in 1982.
Armand is a member of the McGill Council on Palliative Care and sits on the Board of Directors of Scleroderma Québec and the McCord Museum Foundation.
Wayne Heuff
Executive Vice President and Managing Director – Claridge

Wayne has worked in the real estate industry for over 35 years. He started his career at Canderel in 1984 and over the course of his five years with Canderel, he was involved in leasing, acquisitions and development, predominantly in the suburban Montreal market.
Wayne joined Trizec in 1989 and during his six years with Trizec, his responsibilities progressed from Vice-President, Development for Eastern Canada to Senior Vice-President, Eastern North America, whereby he was responsible for all of Trizec's real estate operations in Eastern Canada and United States.
Following Trizec's CCAA filing and the subsequent purchase of the company in 1995 by Barrick (Peter Monk), Wayne left Trizec and started Heuff and Associates Real Estate Advisors. His company focused on advisory work in the areas of asset management, due diligence, development management and corporate (real estate) advisory.
In the fall of 2008, Wayne joined one of the real estate subsidiaries of the Caisse de dépôt, Cadim, as Chief Investment Officer. Following the merger of Cadim with SITQ (another CDP real estate subsidiary), Wayne left at the end of 2009 and re-started his advisory business, which he operated until joining Claridge in May, 2016.
Wayne manages Claridge's real estate investment platform, which is predominantly focused on participating (as a financial partner) in development projects in Quebec and Ontario. Claridge is currently invested in over 25 development projects, most of which are in Quebec via Claridge's partnership with Ivanhoe Cambridge.
Guillaume Jacob
Senior Associate, CBRE National Investment Team
Guillaume Jacob is a Senior Associate with CBRE Montréal's National Investment Team, specializing on client advisory services for the acquisition and disposition of industrial investment properties and urban land/development assets. Guillaume's key strengths include asset underwriting, transaction negotiation, and execution. In his industry tenure, Guillaume has completed over $2.5 billion in real estate transactions across the Province of Québec, which includes record-breaking industrial and land dispositions in the province's history.
Mathieu Larouche
Director, RBC Capital Markets Real Estate Group
Mathieu Larouche is a Director at RBC Capital Markets. He joined the Real Estate Group in 2012 and has since been involved in commercial real estate transactions totalling over $7.0 billion, including notably the acquisition of a 15 enclosed malls portfolio by a public REIT, the sale of a 50% interest in Quartier DIX30, and the sale of Montréal World Trade Centre. Mathieu holds bachelor's and master's degrees in Architecture from McGill University, and an MBA with Distinction from INSEAD.
Andréanne Lavallée
Senior Managing Director, Valuation and Advisory Services, CBRE
Andréanne Lavallée has over 24 years of commercial real estate experience in property management, brokerage and real estate consulting. She has evaluated large real estate portfolios and smaller properties from all asset classes throughout Quebec.
Her clients include local and international investors, developers and institutional owners. In addition to her valuation work, she is a columnist for the Real Estate Bulletin and a guest panellist at various real estate conferences and competitions. She is a member of the review committee for the Ecological Gifts Program for the Department of the Environment and Climate Change Canada. Finally, she is a member of the advisory committee of the Jonathan Wener Centre for Real Estate.
Ms. Lavallée is a member of the Ordre des évaluateurs agréés du Québec, the Institut canadien des évaluateurs and the Organisme d'autorégulation du courtage immobilier du Québec.
Andrée Roy
Regional Director & Team head - Real Estate financing – Otéra Capital | Caisse de placement et dépôt du Québec

Andrée Roy started her career with Sun Life's Mortgage Investment Group before joining the mezzanine financing team at Cadim, a Caisse de dépôt et placement du Québec's subsidiary. After a four-year stint with Royal Bank's CMBS and commercial mortgage teams, she returned to the Caisse in late 2006.
Her expertise covers a variety of financings including conventional mortgages, CMBS loans, interim/construction, structured and mezzanine loans as well as the purchase of subordinated CMBS tranches, both in Canada and the United States.
Valuing the importance of giving back, Andrée volunteered for IDU Quebec and CREWM for several years.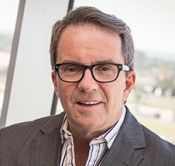 Roger Plamondon
President, Real Estate Group, Broccolini
A highly regarded executive with an impressive career, Roger Plamondon joined the Broccolini team in 2006, bringing with him 40 years of experience in real-estate and development. Roger has a strong background in executive roles, notably as Regional VP Operations of a major international retail chain where he led the company's operations for all of Eastern Canada, overseeing more than 100 big-box retail stores from Windsor, Ontario to Saint John's, Newfoundland. Prior to that, as Assistant VP of Development and Legal Affairs for another major international retail chain, Roger directed legal services and risk management, represented the company in government relations, and established the real estate development plan.
Throughout his distinguished career, Roger has also served as a member of many Boards of Directors and has held executive positions in a number of prominent organizations, including as Director for the Business Development Bank of Canada and for the Retail Council of Canada, as well as Treasurer and Interim CEO for the Montreal Board of Trade, and Chairman of the Retail Council of Quebec.
A respected conference speaker and the author of multiple articles in industry publications, Roger is also a former lecturer for the CEGEP Montmorency College where he led courses in real estate mathematics and property assessment.
Today, as President—Real Estate Group at Broccolini, Roger skillfully heads the department and plays a crucial role in securing property, negotiating contracts, and developing assets. Roger also volunteers much of his time to several of charitable and social organizations, including Habitat for Humanity, KaBOOM!, and the Fondation Lina Cyr, as well as serving as Chairman of the C.L.S.C. Saint-Henri and as Chairman of the Club Richelieu de Ville-Émard.
Roger holds an MBA in finance from Université de Montréal and a Bachelor of Commerce in Real Estate from Université du Québec à Montréal. He is also a graduate of the Accelerated Leadership program at Emory University in Atlanta, Georgia.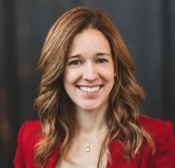 Laurence Vincent
Co-president, Prével
Laurence Vincent is co-president of Prével, a family business with more than 100 employees founded more than 40 years ago. Over the past 15 years, she has been actively involved in the construction of several of Prével's 11,000 housing units and in the development of projects that have made their mark on the Montreal landscape. In March 2019, Prével was awarded the APCHQ's Builder of the Year prize.
Recognized for her contribution to urban development, built heritage and home ownership, Laurence Vincent is committed to creating environments that encourage human interaction and family retention in the downtown core. She sits on the boards of directors of the public interest organization Vivre en Ville and the Institut de développement urbain du Québec, and chairs the housing committee. Laurence also chairs the Metropolitan and Urban Affairs Committee of the Board of Trade of Metropolitan Montreal.