Configuring MFA for SMS or home phone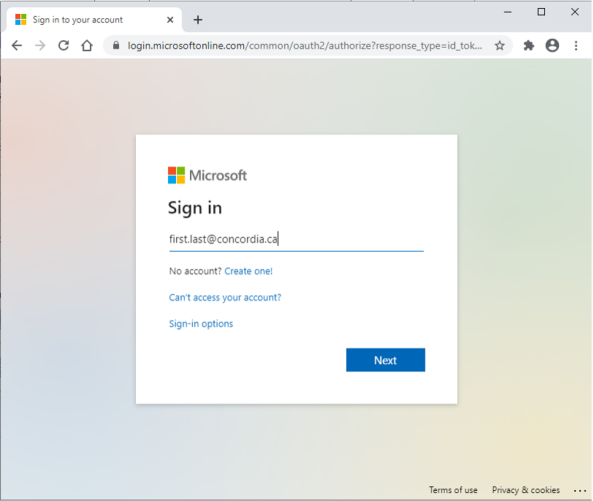 Step 2
You should be redirected to the Concordia login page, with your email address already filled in.
Enter your password and click 'SIGN IN.'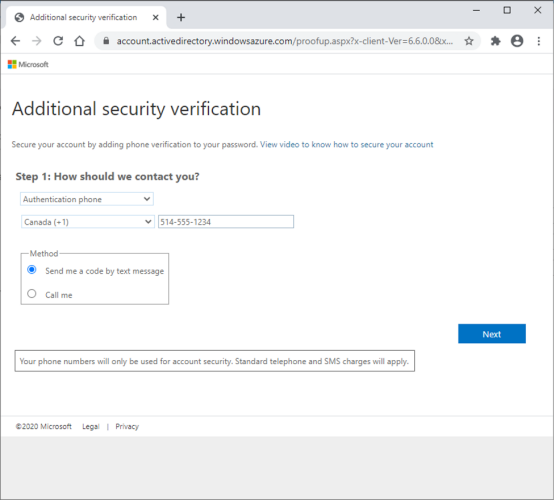 Step 3
In the 'How should we contact you?' section, select the 'Authentication phone' option.
Choose 'Canada (+1)' as your country code and enter your area code and phone number in the remaining box.
In the 'Method' box, you can choose to receive a 6-digit code by text message or automated phone call. Select your preferred option then click 'Next' in the bottom right of the screen.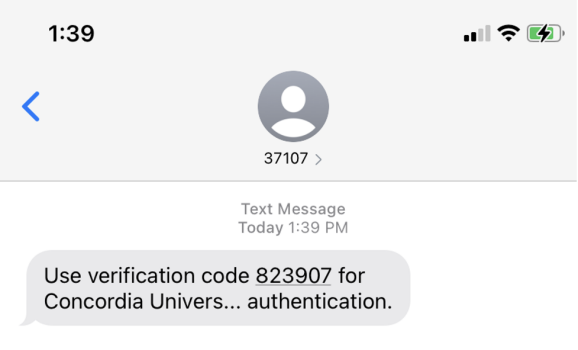 Step 4
If you chose to receive an SMS message, you will receive a text like the following:
* If you chose to receive an automated phone call by selecting 'Call me' in the previous step, skip ahead to Step 7.
Step 5
Enter the 6-digit code provided in your text message into the verification box as shown and click the blue 'Verify' button.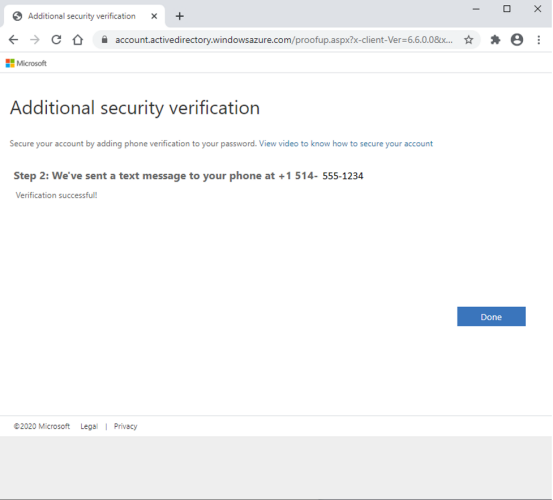 Step 6
When the screen updates, it should show that verification was successful.
Click on 'Done' and your setup is complete.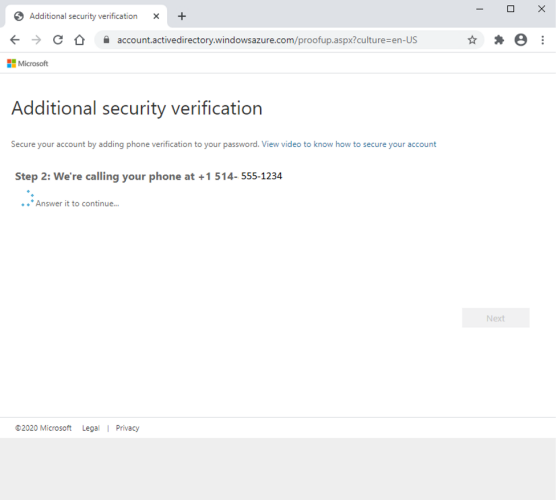 Step 7
If you've chosen to receive a phone call, you will see the message as shown.
You should receive a phone call to the number you provided within a few seconds.
Step 8
The automated phone call will ask you to press the pound (#) key. Once you do so, your computer will show the following.
Your setup is complete.