Editor-in-chief of Thomson Reuters Foundation headlines Reader's Digest Annual Lecture Series in Journalism
March 29: Yasir Khan will discuss the future of newsrooms and what's needed to survive and thrive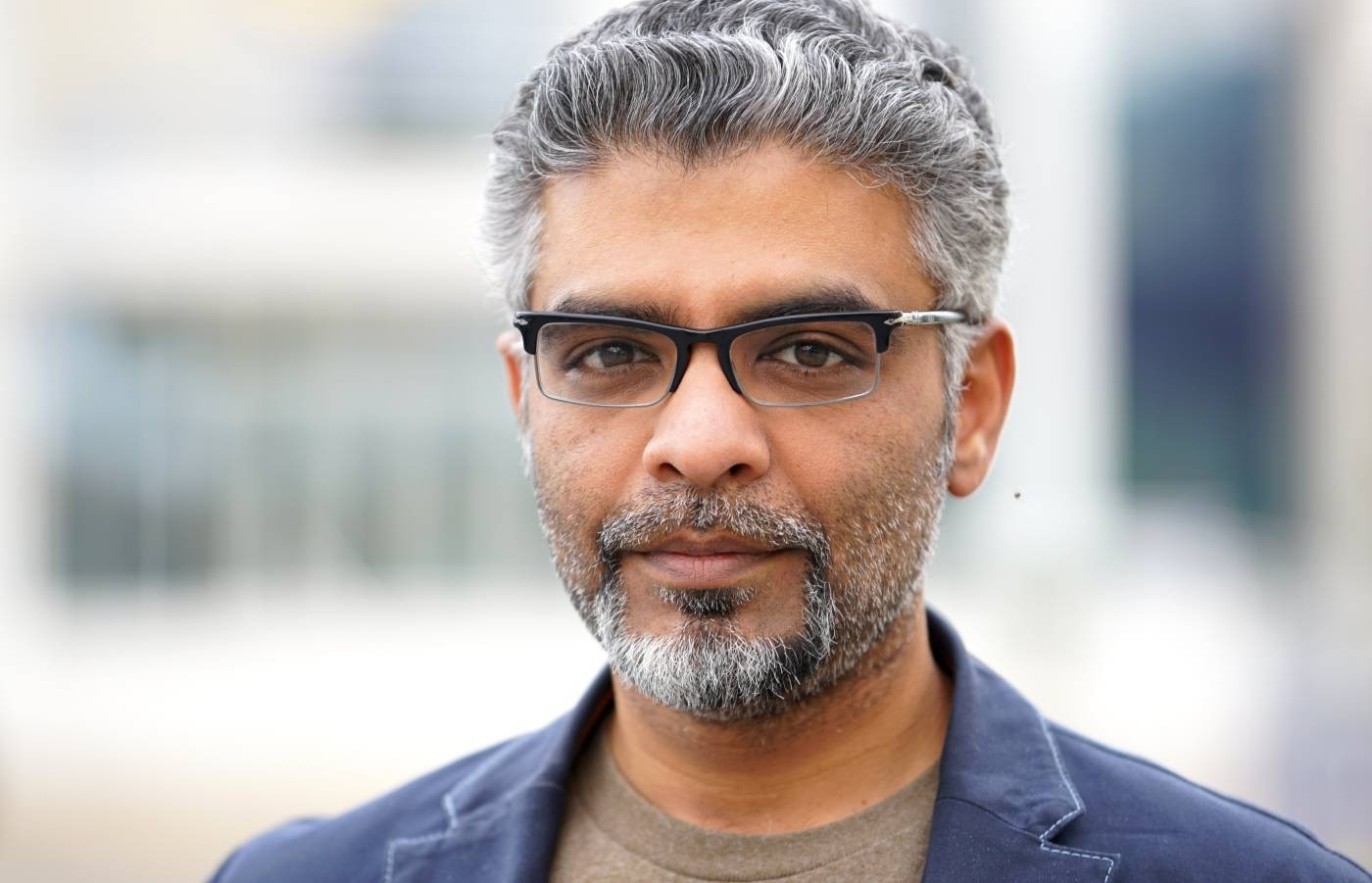 Credit: Sorin Furcoi
"It's quite easy to kill strangers, harder to kill people you know." It's a sentence that marked Yasir Khan over two decades ago while reporting from Sri Lanka during the country's brutal civil war.
The unsettling comment by a soldier still drives Khan — now editor-in-chief of the Thomson Reuters Foundation, a charity promoting human-rights journalism and advancing media freedom — to produce news that puts a face to the world's greatest challenges.
"I want to make someone's choice to inflict harm as difficult as possible," says Khan, who headlines the Reader's Digest Annual Lecture Series in Journalism in Montreal on Wednesday, March 29.
Khan will share his views on journalism's turbulent future and what's needed to help newsrooms evolve and survive such intense changes. The talk will be moderated by Aphrodite Salas, MA 99, assistant professor and director of Concordia's Graduate Diploma in Journalism program.
'Listening to our audience always pays off'
Khan spearheads the Thomson Reuters Foundation's digital news platform, Context, created in response to low public trust in journalism, audience fragmentation and an ongoing need to combat disinformation. Powered by a global team of award-winning correspondents, producers and editors, Context focuses on "three of the most significant and interdependent issues of our time: climate change, the impact of technology on society and inclusive economies."
Since its launch in September 2022, Context has gained almost a million readers, which Khan attributes to the platform's blend of enterprise reporting with coverage that follows internet search trends, and continuous analysis of its audience.
"Listening to our audience always pays off," he says."Covering the topics people are looking for beats trial and error."
Rather than limiting its scope to readers in Western capitals like London, Paris and Washington, DC, Context also targets English speakers in Nairobi, Manila, New Delhi and beyond. It distributes its on-demand articles, videos and podcasts through Mozilla Pocket, for example, which reaches more than 40 million people monthly and is especially popular in India and the United States.
"We made a concerted effort to partner with popular platforms in those areas," he says.
A global career
With his original sights set on a career in medicine, Khan moved from India at 18 to study neuroscience in Toronto. Meanwhile, outside of the classroom, he was an editor at one of the campus newspapers.
"By the time I graduated, I realized I didn't want to be a doctor and went into journalism," remarks Khan. But in the late 1990s, he says there were few opportunities in Canada for up-and-coming reporters who hadn't attended journalism school. "Especially journalists of colour," he adds.
Khan sought opportunities farther afield and secured an unpaid internship at CNN's Environment Unit in Atlanta. With that professional experience under his belt, he found work in CBC newsrooms across Canada.
In 2000, Khan stretched beyond the daily news cycle and made Shakespeare & Co., a short documentary about the eponymous bookstore in Paris, which houses aspiring writers and artists in exchange for help around the shop. Filmed on borrowed equipment and financed through credit card debt, the documentary aired on CBC Newsworld and served to highlight Khan's aptitude for storytelling when filming for National Geographic, among other international media outlets.
"I joke that my first film was funded by Visa and MasterCard,"he says.
'My desire to innovate motivates me'
Since that first foray into documentary film, Khan has travelled the world as a freelance journalist, with several stints covering Sri Lanka's prolonged civil war, as well as the devastating earthquake and tsunami that rocked the Indian Ocean in 2004, claiming the lives of more than 225,000 people.
"The tsunami was one of the hardest stories I've ever covered," he says. "Natural disasters are random and brutal on an industrial scale."
Khan spent the next few years as a video journalist on the CBC's current affairs show, The Hour with George Stroumboulopoulos, before moving on to academic posts in Egypt, Jordan and Qatar. Though he loved teaching, he soon longed to return to the field.
"My students would go out to make films, and I felt envious just sitting there and critiquing them," he says.
Khan found a happy medium between creator and mentor as an editor at Al Jazeera. He spent nearly eight years with the outlet, first as a senior television producer, then as head of digital video, social media and podcasts.
"When I first walked into the newsroom, I took a deep breath and thought, 'I've missed this smell,'" he says with a laugh.
Backed by his extensive experience, Khan took on the role of editor-in-chief of Thomson Reuters Foundation in 2021, where he helms an impressive team of reporters while overseeing the digital transformation of its newsroom. He hopes that by embracing ever-evolving technologies and audiences, Context can serve as an example of how journalism can thrive while helping people make better decisions for the world they live in.
"I wanted to contextualize critical issues that affect ordinary people, society and the environment by creating something very few outlets are doing," he says. "My need to innovate motivates me to come to work every morning."
---