Meet the creative force behind Canada's iconic BeaverTails pastries
How Concordia grad Tina Serrao makes art and business work together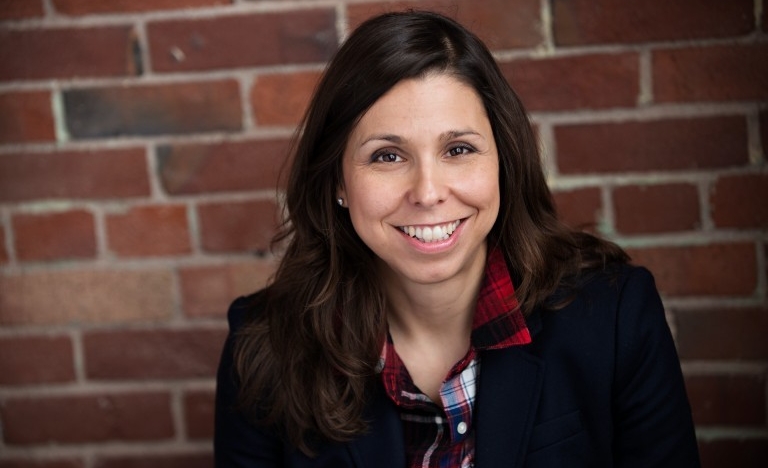 Tina Serrao, BFA 97, creative director and partner of BeaverTails Pastry. | Photo: Adam Stein
When Tina Serrao, BFA 97, decided to study photography in the mid 1990s, she vividly recalls her father questioning her choice. "He said, 'What are you going to do with a degree in photography? You are never going to make a living!'"
But Serrao, who would go on to become creative director and partner of the iconic Canadian treats company BeaverTails Pastry, never regretted her choice. "Art and photography are my passion, but I always loved retail and business. I found a way to make them work together."
BeaverTails were first served to customers in 1978 at the Killaloe Fair, 150 kilometres west of Ottawa, by founders Grant and Pam Hooker, who remain minority owners. Yet much of the growth of the company was the result of the work of Serrao, her husband Pino Di Ioia and his twin brother Anthony. The trio have been majority partners since 2009, and the company now has 196 locations across Canada, the United States and six in other countries.
"We have some crazy future plans," says Serrao. "Our target is to open 25 stores a year for the next five years and we are very much on track."
From vision to finished product
Serrao began working as creative director of BeaverTails Pastry shortly after graduating in 1997 with her Bachelor of Fine Arts from Concordia, when her husband and brother-in-law bought two Montreal franchises and invited her to work with him.
"I had been doing a lot of work behind the scenes — the branding and marketing, working with graphic designers and making posters," says Serrao. "My husband asked me, 'Why not get paid to do what you are already doing?'"
As the company grew, Serrao carved out a new role. "I got to oversee the photography and became responsible for the art direction, our storytelling, setting the tone of the brand."
Serrao still loves the creative side of her job. "I have a really great design team in Toronto. I love giving them my vision of what a new store should look like and seeing what they come up with."
Her Concordia studies in photography were key to her success as a creative director, says Serrao, who is especially thankful for the guidance of faculty members Clara Gutsche and David Miller. "They taught me through the years to see the art around me, to always keep my eyes open."
Concordia also taught Serrao how to turn a vision into a finished product. "It wasn't the Photoshop world when I was studying. I learned to take a photograph without the possibility of manipulating it later. And I still work that way. I want to make a vision happen — I want things to be right, right now."
An iconic Canadian treat
Serrao says she is "humbled" by the success of BeaverTails, now in business for over four decades, which has remained an iconic Canadian treat — so iconic that when President Barack Obama first visited Ottawa in 2009, he stopped by the ByWard Market for a BeaverTails photo op.
"We are established, but we're not complacent. We never stop challenging and reinventing and trying to stay fresh and relevant." Though famous for its classic elongated fry bread — topped with everything from cinnamon and sugar to hazelnut spread, bananas and more — BeaverTails is also introducing new products, including frozen brownie-based BeaverTails pies. The company even created a local cinnamon-sugar flavoured brew, the Killaloe Sunrise Beer, in partnership with Whitewater Brewing Company in Cobden, Ontario.
"A BeaverTail is not a 'need-to-have' food, but for many people it's associated with skating on the Rideau Canal or climbing up the top of Grouse Mountain, so it becomes part people's landscape of memories. "We are fortunate that our clients have a special place in their hearts for BeaverTails.
"It is amazing how many stories we hear about — first dates, wedding proposals and scrapbook worthy moments all come together over a BeaverTail."
---