Concordian to lead Art Gallery of Southwestern Manitoba
Deirdre Chisholm, MFA 89, sets out to open new possibilities of expression in Manitoba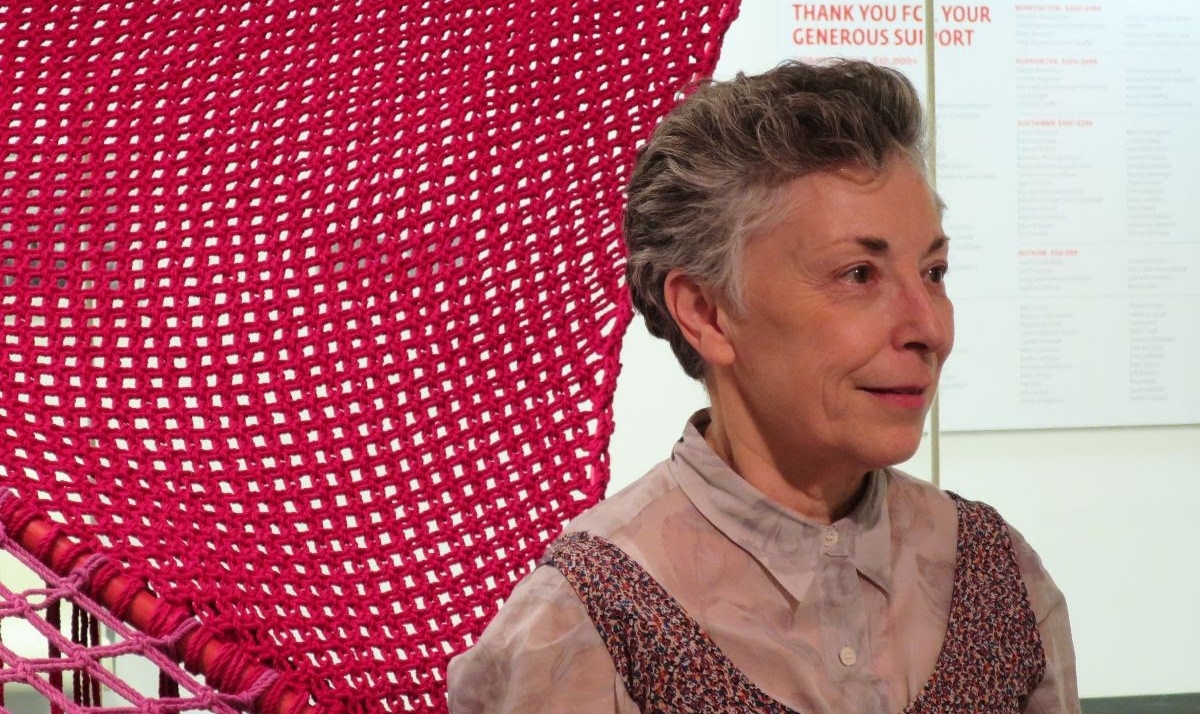 Deirdre Chisholm: "I wanted to apply my work and understanding of art to help others."
Concordia grad Deirdre Chisholm, MFA 89, is the new executive director of the Art Gallery of Southwestern Manitoba (AGSM).
The AGSM is a contemporary art gallery that celebrates artistic excellence and diversity in Brandon and beyond. It is Manitoba's oldest centre for visual art — and one of Canada's first.
Chisholm joins this 100-year-old institution to help it deliver on its mission to lead community transformation through contemporary art, education and events. She discusses her career in the following Q&A.
What do you seek to accomplish in your new role?
Deirdre Chisholm: I'm delighted to be entering this role at a time of transition in public galleries — but also in how we engage with our community. I'd like to contribute to the AGSM's stability and downtown presence so that it connects physically and socially with visitors and the wider public. I'm interested in developing responsive programming and will be engaging community stakeholders and artists to assist with this process.
What led you to pursue a career in art?
DC: I was always interested in drawing and wanted to pursuit a career in art as applied to medicine. My parents were scientists, so it was a natural way to combine studies in art with science.
In college, I was attracted to historic forms of illustration — those used to reproduce scientific drawings — like wood engraving and intaglio printing. As I learned about these processes, I began to experiment and create my own prints and drawings.
I didn't abandon my interest in art as applied to medicine completely — I wanted to apply my work and understanding of art to help others, to make art in a community context. Working in a communal setting — whether a traditional print shop in Kyoto or Toronto's Open Studio — influenced my ideas about craft and art practices.
Tell me about your passion for rural arts.
DC: My passion for rural arts evolved from experiences in arts administration and education in regional communities outside major urban centres like Toronto. I was fascinated with the anthropology and history of family farming, and wanted explore the social history of agriculture in transition.
Now I'm working in a community that has been shaped by its agricultural history and Indigenous heritage. The community is experiencing rapid population growth with the influx of new immigration. The tapestry is unfolding, but the weaving is not finished. I'm not a weaver, but I enjoy textiles and working with fibres.
How did your time at Concordia shape you as an artist?
DC: My MFA studies and studio time at Concordia offered me an opportunity to summarize experiences and ideas that culminated in my research and travels in Japan. I had spent three years studying traditional Japanese wood-block printing and papermaking prior to my graduate work at Concordia.
I chose Concordia for its multicultural community context and its social and historical networks. I was well supported in my graduate studies through fellowship and education grants. There is opportunity to develop many creative and cross-curricular approaches to studies in the arts.
In a seminar with Lon Dubinsky, examining the role of institutions, media and the internet on artist practice, I realized how many themes have affected my practice. I still refer to the course bibliography in my work.
What advice do you have for budding artists?
DC: I'm inspired by many contemporary artists, designers and craftspeople, including Hanne Darboven, Rei Kawakubo and Yayoi Kusama. In their practices, these artists have made 'failure' an opportunity for growth and learning. I would offer their experiences as creative advice to young artists.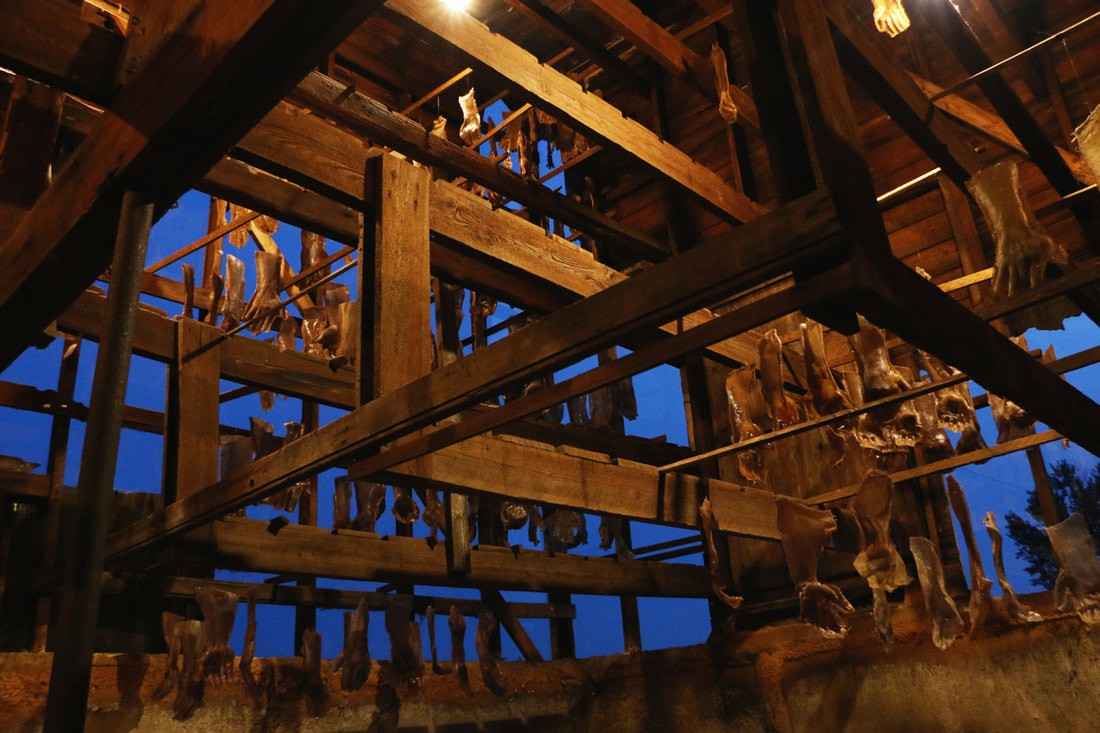 Heather Benning, Kil(n) Hand (2014), Windham Centre, Ontario. Chisholm commissioned and oversaw the installation and response programming of the project. The work consists of 600 cast hands, representing the Stickl family and their workers, with each hand strung from the tobacco sticks traditionally used for drying leaves.
---