Senate highlights: November 2022
Senate approves revisions to the John Molson School's core undergraduate curriculum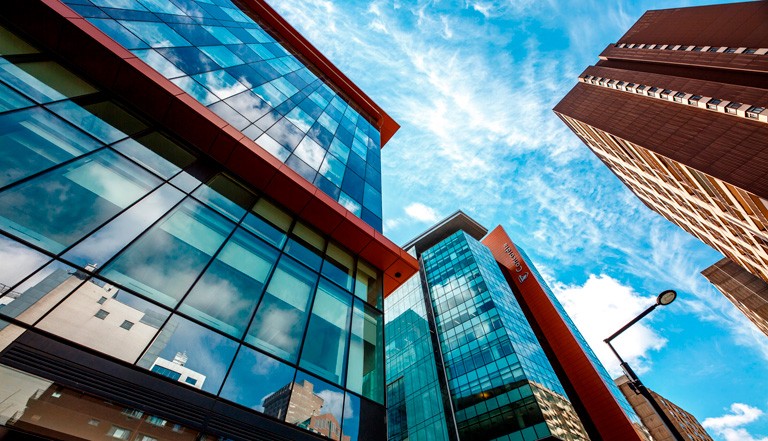 Concordia's Senate met on November 11. Adding to his written report, Concordia President Graham Carr highlighted some recent news:
The President's Task Force on Anti-Black Racism, chaired by Angélique Willkie, released its final report on October 28, the result of the work of six committees and more than 100 meetings.
John Molson School of Business student and varsity wrestling team member Connor Church received the Tom Longboat Award as a top Canadian Indigenous athlete; and design students Kamila Nina Andersen, Mélodie Ah-Waye and Quentin Meilhon won the Student Award at the CASES sustainable design competition.
In October, Concordia and McGill University co-hosted the World 100 Reputation Network Meeting, and Concordia hosted the Global Bio Foundries Alliance Meeting.
Fall Convocation featured three exceptional recipients: Indigenous educator Fibbie Tatti, synthetic biology pioneer Reshma Shetty and serial entrepreneur David Fung.
More than 5,000 guests, including some 2,380 students, visited the campuses at Open House on October 22.
Alumnus Sebastian van Berkom recently donated $1.2 million to the John Molson School, bringing his total gifts to Concordia to over $3.5 million.
The SHIFT Centre for Social Transformation and the Office of Community Engagement moved into their new home on the main floor of the J. W. McConnell (LB) Building.
Also:
Senate approved the Academic Programs Committee's recommendation to make major revisions to the John Molson School's core undergraduate curriculum; changes include adding discipline-specific courses and making the program more multi-disciplinary.
Aisha Topsakal, director of the Office of Rights and Responsibilities, introduced the office's Annual Report 2021-22; she noted that the office has been offering in-person services since August 2021 but more people still prefer remote meetings.

The full reports and documents are available online.
---