7 days of giveaways with Concordia's Rave Guardian app
Campus Security wants to make sure you stay in the loop and possibly win an iPad Air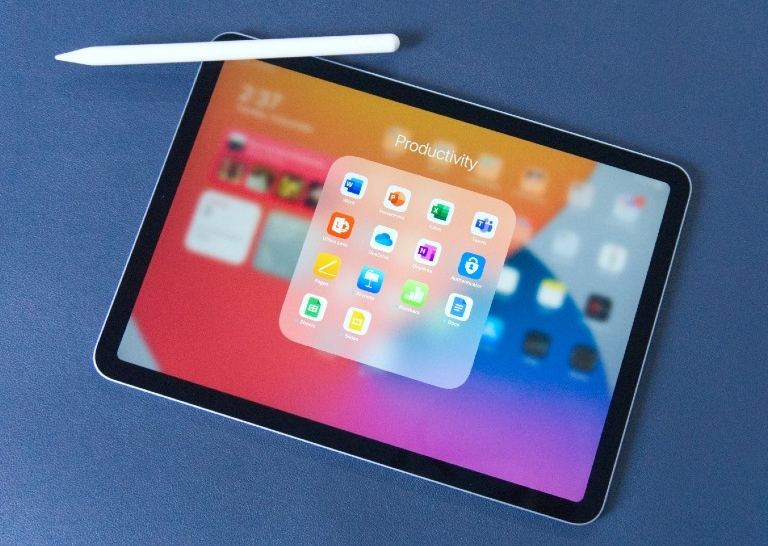 It's always important to stay in the loop about what's happening on campus, but it's especially important when it comes to receiving timely warnings about emergency situations.
Concordia's free Campus Security emergency notification app, called Rave Guardian, can keep you up to date with need-to-know information — when you need it most — saving you time and keeping you safe.
You could win an iPad
What's more, if you download the Rave Guardian app before February 25, you'll be entered to win one of several prizes including:
A 64GB iPad Air
A 100$ gift card to the Concordia Book Stop
A 50$ gift card to the Book Stop
One of four gift cards to Myriade coffee shop, located close to campus.
The draws will take place every second day beginning February 14, so the sooner you download the app, the better your chances are at winning. Check out the winners on Concordia's Facebook and Instagram accounts.
Security at your fingertips
Once downloaded, the Rave Guardian app will send you push notifications if there is a developing emergency situation on campus, a major service disruption, an IT system outage impacting teaching and learning, and other essential information you might require. Don't worry, you won't be spammed.
The app also features a two-way communication option to quickly reach Campus Security agents. If you or someone near you needs help, the app gives you the ability to anonymously text Campus Security and Emergency Services or push a button to speak with an agent directly.
The app also has a Safewalk feature. If you choose to activate this feature, it allows friends to monitor your travel route for the duration of the safety timer to make sure you arrive at your destination. If you don't arrive at your location, Campus Security will be notified.
Download Rave Guardian
The Rave Guardian app can be downloaded for free from the Google Play Store or the Apple App Store. Once downloaded, follow these steps to activate your app:
Enter your cellphone number. You will receive your verification code by text.
Enter your Concordia email address (firstname.lastname@mail.concordia.ca). You will receive a verification code by email.
NOTE: To activate your Concordia email address, log into the Student Hub with your netname. Go to My CU Account > Personal information & accounts > Activate Office 365 email. Your new email account will be ready by the beginning of the next business day. Your email address will follow the standard format: firstname.lastname@mail.concordia.ca
You will then be granted access to the branded Concordia Rave Guardian app.
When granted access to the Concordia site, the Concordia logo will appear, and the main navigation bar will display in burgundy. If you have not reached the Concordia site in the app, you will not be able to receive the alerts.
Please note that to receive an alert you must be on Wi-Fi or have a data plan.
If you notice any suspicious activity on campus, please call Concordia's Campus Security immediately at 514-848-3717.
---