notice
Concordia's fall 2021 term: Message for international students
Learn more on what to expect for September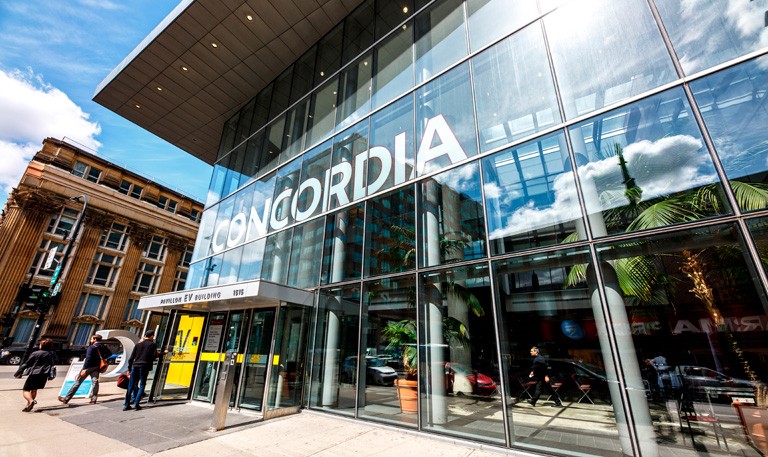 We are looking forward to a fall term marked by a return to many on-campus activities. Plan to be in Montreal for the first day of fall term on September 7, 2021.
Course delivery mode
We recently learned that universities will no longer be subject to physical distancing requirements and masks may become optional provided that:
75 per cent of people aged 16 and up in Quebec have been fully vaccinated (both doses) by the end of August, and
public health conditions remain stable.
Given these new parameters, we need a bit more time to plan how we'll deliver courses: online, on campus, or a blend of both (i.e. on campus with some remote components). Expect to see updated information in the class schedule over the next few weeks.
We thank you for your patience as we work hard to finalize the class schedule.
Study permits
No matter your final schedule, you'll need to be in the city for the fall term – so if you're not already in Canada, apply for your study permits now. For guidance, see the International Students Office's web page on immigration documents.
Don't wait to find a place to live. Renting in Montreal has tips, including resources for finding a roommate.
We know you may face factors that seriously complicate your preparations to move to Canada. Two key elements to keep in mind:
Government authorities confirm this year – by exception – you may start the fall term remotely if you can't be in Montreal by September 7, provided you make every effort to arrive as soon as possible after that. Please monitor your local visa application centre for updates.
You must submit proof to Concordia by July 1, 2021 that you have applied for your Quebec Acceptance Certificate (CAQ) and Study Permit.
Another timeline to consider: if you arrive in Canada too early before the start of term (generally more than 30 days), a border services officer may refuse you entry.
Travel restrictions and quarantine
You will need to be aware of and prepared to observe the testing, accommodation and quarantine measures in effect when you arrive. As of now, everyone who enters Canada from abroad, by land or by air, must quarantine for 14 days, including up to three days in a government-designated quarantine hotel.
We are in constant communication with the governments of Canada and Quebec to learn how travel, quarantine and vaccination protocols will evolve for international students coming to Canada. Please monitor updates from Immigration, Refugees and Citizenship Canada and the Quebec government.
International students are eligible for free COVID-19 vaccines at public vaccine centres in Quebec.
Help us plan for fall
We'd love to know what progress you've been able to make as you prepare to travel to Canada for the fall term. Do you have your study permit yet? Are you already in Montreal? Please take a moment to complete a short survey by Friday, June 11.
See you in Montreal
It's springtime and everything that makes the city such a vibrant place to live is coming out in full force. Thanks to a highly successful vaccination campaign, our joie de vivre is much in evidence! Montrealers are getting back to taking full advantage of our incredible food scene, plus cultural and sports events (go Habs go!). We're meeting up safely in parks, on restaurant patios, at neighbourhood cafés . . . and there's a renewed high-energy vibe downtown, including Quartier Concordia. We can't wait to see you here.
Keep track of the latest plans for fall 2021 at Concordia by regularly consulting the COVID-19 web page and the COVID-19 FAQ for international students.
We want to make sure that international students feel fully welcome and well-supported when they arrive in Montreal and at Concordia. If you have questions or comments, send them to COVID19info@concordia.ca.
---