Concordia offers new online courses on Montreal's Black history and an interdisciplinary take on COVID-19
'The idea of Loyola College is to have courses that fit the spirit of the times'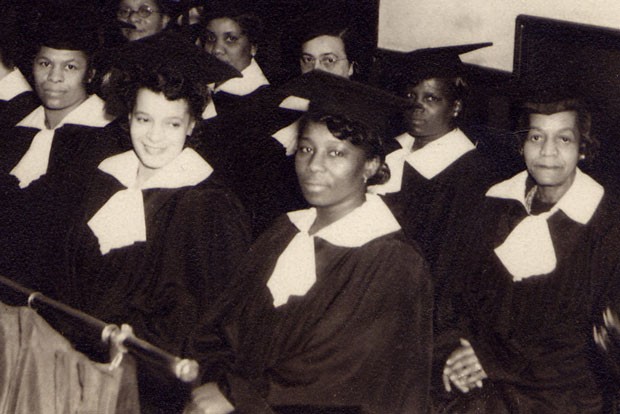 Union United Church Choir, 1944. | Image courtesy of Nancy Oliver MacKenzie
With the vast majority of Concordia's courses being delivered online this fall, departments across the university are working hard to prepare for the new reality. The Loyola College for Diversity and Sustainability (LCDS) recently announced it will offer two special topic courses virtually in September.
Black Montreal (LOYC 298-02) and Diversity and Sustainability in the Era of the COVID-19 Pandemic (LOYC 398-02) will be available online to all students, without any prerequisites.
Both courses represent the breadth of the content available to students at the college, which had a new high of 44 graduates this spring, up from a previous 24 in 2019.
"This was a record year for our college, and we couldn't be prouder. These students graduated under unprecedented and unexpected circumstances, and yet they still managed to persist — and shine," say Rebecca Tittler, coordinator of the LCDS.
"These two new courses are just another example of how our college has been able to adapt to these new times, and offer students a first-class learning experience, while moving online."
'If people have the background, they will be better informed'
The college first introduced the Black Montreal course in the fall 2019 term. It acknowledges the lack of discussion around Black history in the city and aims to explore the role, presence, and influence of Black people throughout the Montreal's history.
Tittler, who is also a part-time faculty member at the college and in the departments of Biology and Geography, Planning and Environment, reports that that the demand for this course has been particularly high this year. "It's really nice to see that students are interested and paying attention."
She notes that Black history and perspectives are not commonly discussed in elementary or high schools across the city, which is just one reason she believes it is crucial to offer this specific course at Concordia.
"I went to school here in Montreal, and we never learned this side of our history. Now, my kids aren't learning much about it either."
Renowned local historian Dorothy Williams is the instructor of the course. She echoes Tittler's point, stating that many Canadians are unfamiliar with their own history.
"Black people have been a part of the history of Canada since the beginning of the country and their history is not told," she says. "It's kind of hard to explain the development of the Western world without explaining how Black people played a role in that."
She adds that this history helps explain a lot of what's going on today in society. "If people have that background, they will be better informed."
Williams has also spent many years developing and providing educational material through her ABCs of Canadian Black History project in the hopes of improving the situation at the elementary and high school levels.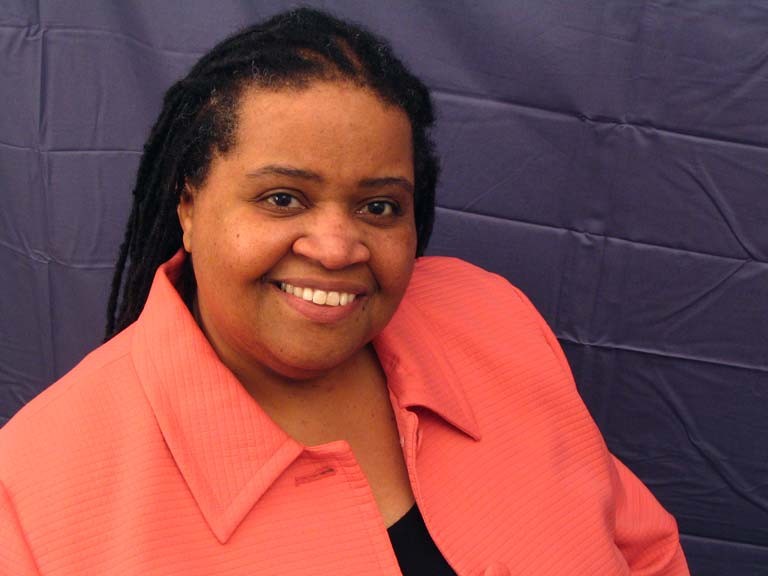 Dorothy Williams: "Black people have been a part of the history of Canada since the beginning of the country."
'The pandemic has really shown the cracks in our society'
Diversity and Sustainability in the Era of the COVID-19 Pandemic aims to shed light on the current global health crisis from a wide range of perspectives, including the natural sciences, social sciences and humanities.
Each class will consist of one or more presentations given by different professors and guest lecturers. Students will first learn about the disease from a biological standpoint, followed by the larger economic, social and political repercussions of COVID-19.
It is a college tradition to explore relevant issues and study them from multiple disciplinary perspectives, Tittler says.
"It's really important to recognize in this class that the pandemic, amongst other things, has really shown the cracks in our society."
William Bukowski is professor of psychology in the Faculty of Arts and Science and the main instructor of this new course. He says it embodies the ethos of the LCDS.
"The whole idea of Loyola College is to be multidisciplinary and have courses that are in some ways traditional, but fit the spirit of the times," he says.
The course will address the different ways in which COVID-19 has changed people's lives and society's ways of functioning.
Bukowski notes that teaching a course about the COVID-19 pandemic is challenging since it is still an ongoing issue. "If you teach a course on World War II, well, it's mostly over, but here we're still in the midst of it," he says. "There are no textbooks on it, that's for sure."
Navigating the move online
Bukowski also says that teaching online will be an adjustment because each class will consist of a set of lectures from different individuals.
"We'll try to keep each presentation down to 20 to 25 minutes, and then there will be some kind of panel discussion," he explains.
Similarly, Williams will be teaching her Black Montreal course online for the first time. She says it will be different from last year's edition, where students had a lot of in-person interaction.
"It's going to be a challenge for a lot of different departments and teachers who have not taught online before," she says. "We're all just going to jump in and figure it out."
Both of these special topic courses are currently full for the fall term, but Tittler encourages students to contact her if they wish to be added to a waitlist in case spots open up.

Find out more about the Loyola College for Diversity and Sustainability at Concordia.
---