Concordia PhD student examines the role of music in cultural diplomacy between Canada and Brazil
Eric Fillion joins 9 other Public Scholars to showcase his research at 4TH SPACE on April 3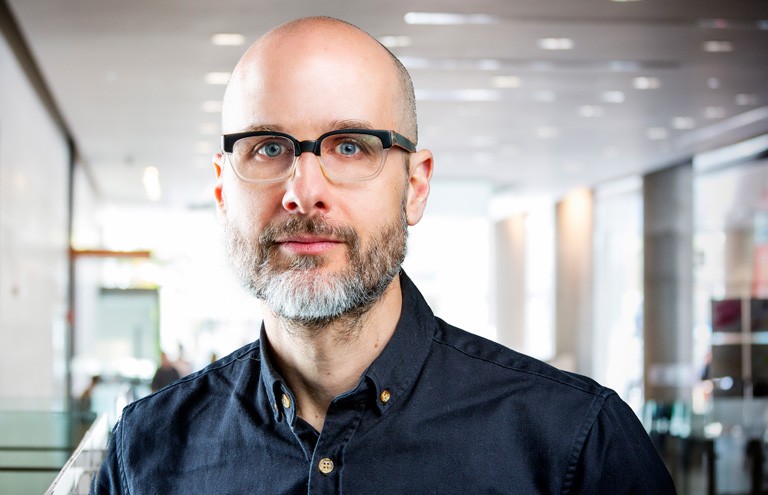 Eric Fillion: "I wanted to explore this idea of music as a 'constellation of mediations.'"
When Eric Fillion bought his first drum kit as a teenager, his passion for music took on a whole new fervour.
"It was through playing the drums — in my parents' basement, in studios and on international stages — that I began to listen intently to the past. I realized that music is not just something you do or listen to; it is a cultural act," he says.
Fillion eventually channelled his experience with music into his graduate research, pursuing a PhD in Concordia's Department of History. His dissertation, Experiments in Cultural Diplomacy: Music as Mediation in Canadian-Brazilian Relations (1940s-1960s), looks at the role of music in diplomacy between the two countries.
'A way to reach more people'
As part of Concordia's Public Scholars Program, Fillion had the opportunity to open up his research to a wider audience. Created in partnership with the Montreal Gazette, the program equips Concordia researchers with the tools to share their work with the general public in Montreal and beyond.
It's a reflection of the university's commitment to embrace the city and the world, take pride in its accomplishments and double its research.
"The experience gave me the opportunity to think more broadly about the significance of my findings and to use storytelling as a way to reach more people," Fillion says.
He'll be presenting his research as part of "When Disciplines Converge," a multimedia, interdisciplinary showcase of works by the 2018-19 Public Scholars cohort. The pop-up event takes place on Wednesday, April 3, from 2 to 6 p.m. at 4TH SPACE and is free and open to everyone.
As his role as a Public Scholar comes to an end, so have Fillion's studies at Concordia. He successfully defended his thesis on March 20 and was awarded a two-year Social Sciences and Humanities Research Council (SSHRC) postdoctoral fellowship at the University of Toronto with Sean Mills, associate professor of history.
Fillion will be looking at the ways in which music festivals can foster conversations that unite communities around issues they care about.
In addition, his book JAZZ LIBRE et la révolution québécoise: Musique-action, 1967-1975, which examines the intersection of music and politics with the story of le Quatuor de jazz libre du Québec, will be published in May.
"When I left my seat behind the drums, I wanted to explore this idea of music as a 'constellation of mediations,'" he says. "I have since become an ardent, inquisitive record collector and an instinctive sound archivist, forever eavesdropping on the past."

Don't miss Eric Fillion and the rest of the Public Scholars at "When Disciplines Converge," Wednesday, April 3, from 2 to 6 p.m. at 4TH SPACE on the ground floor of the J.W. McConnell (LB) Building (1400 De Maisonneuve Blvd. W.) on the Sir George Williams Campus.
You can pre-order Fillion's book JAZZ LIBRE et la révolution québécoise: Musique-action, 1967-1975 at your local bookstore.
---