Concordia adds an arts-focused camp to its options for summer fun
The YMCA collaboration will offer children the chance to explore visual art, drama, dance, music — and a garage band option!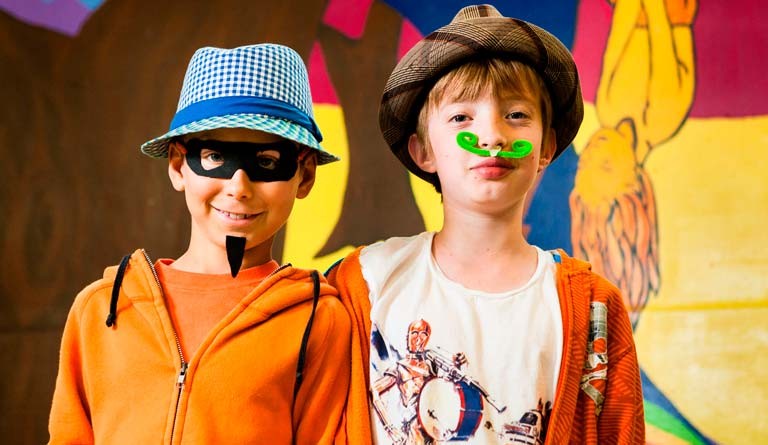 Registration is getting under way for Concordia's popular summer camps for kids, with a new program about to be launched.
The Faculty of Fine Arts and the Quebec YMCA are finalizing a new collaboration — a day camp that will immerse children aged five to 17 in the arts and help them discover new modes of expression and creation.
It will also serve parents looking for fresh ideas to keep kids stimulated during the summer. Programming will include visual art, drama, dance and music, including a garage band option.
The camp will also provide Concordia students employment and development opportunities related to the arts.
Although the camp is a first for the Faculty of Fine Arts, organizers won't need to reinvent the wheel. By teaming up with the YMCA, they will benefit from the experience of an organization that has been running summer camps for decades.
Parents interested in registering or looking for more details can go to the YMCA day camp web page as of March 24.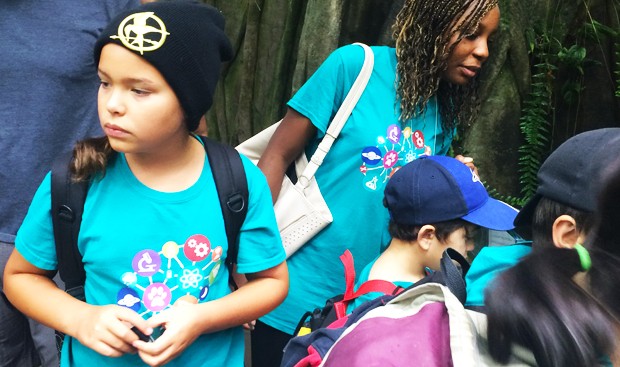 Reach for the stars
Whether your children are budding rocket scientists or weekend inventors, they may be keen on Concordia's Science and Engineering Summer Camp. Open to youngsters from age six to 12, it focuses on the fun sides of science, technology, mathematics and engineering (STEM).
The camp was originally set up by the Concordia Institute of Aerospace Design and Innovation. The Gina Cody School of Engineering and Computer Science has since taken over the camp's day-to-day, offering programming that includes interactive science and engineering workshops, time to play outdoors and field trips to places like the Planetarium and Canadian Space Agency.
Older girls, particularly those thinking about future studies in STEM, may be interested in GirlSET. The two-week program provides hands-on experience for girls in grades eight to 11 and first year of CEGEP. It includes design challenges, interactive labs and informative activities, with the goal of encouraging young women to pursue engineering as a career choice.
Registration details for both Gina Cody School programs will be posted towards the end of March, available throughout the Summer@Concordia camp page.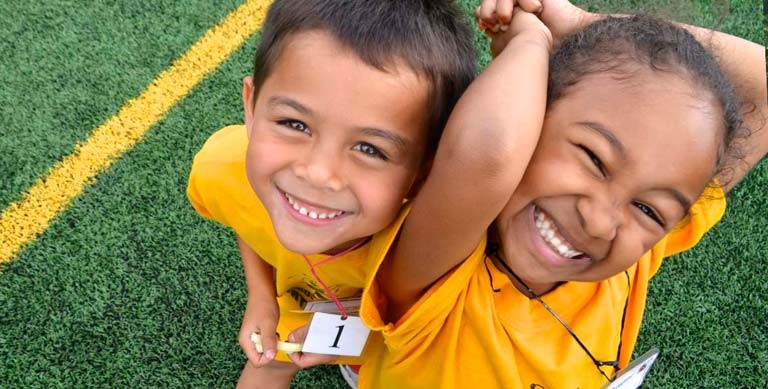 Run for fun
Concordia Athletics sports camps are also set for another summer of fun in the sun.
Week-long sessions offer children and teenagers between the ages of six and 18 a chance to play, practice and learn new skills from the university's varsity athletes and coaches.
The camp offers four different streams — hockey (ages six to 15), flag football (ages eight to 14), soccer (ages eight to 14) and multisport (ages six to 14). Some of those other sports include basketball, baseball, volleyball and athleticism.
For those between 14 and 18, there is also the Leaders in Training program, helping them develop teamwork and leadership skills, potentially even leading to a chance to become camp counsellors themselves one day.
Though sport is the camp's focus, there are other activities — including science, engineering, nutrition, drama, dance and arts and crafts — that put to university resources good use.

Concordia employees can get a five-to-15-per cent discount on the cost of registration for some of the camps by calling ext. 5979 and requesting the special promo code.

Visit the Summer@Concordia website to learn more about Concordia Day Camps.

---