Centraide fundraisers: can't-miss campus events for a good cause
This year's charitable campaign at Concordia features an inspiring talk by Justin Kingsley and $15 pasta lunches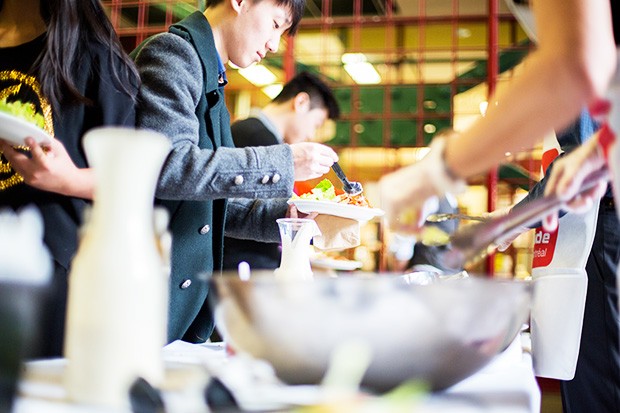 More than $127,000 and counting! That's how much the Concordia community has already raised for the 2018 Centraide campaign to support anti-poverty initiatives in Montreal.
Launched on October 22 and running until December 10, this year's campaign slogan is "Give to Centraide — YUL be glad you did." For fans of spaghetti and author Justin Kingsley (BA 96), there are even more reasons to donate thanks to several must-attend fundraising events happening on campus over the next few weeks.
Lessons from the Book of Giving
On Wednesday, November 28, at 6:30 p.m., join Justin Kingsley for an inspiring and practical talk on giving in the modern world.
Kingsley's book Le livre du don (The Book of Giving) explores this idea through the eyes of 25 protagonists, each with a unique take on the subject: the giving of love and death, of virginity and blessings, of life and money.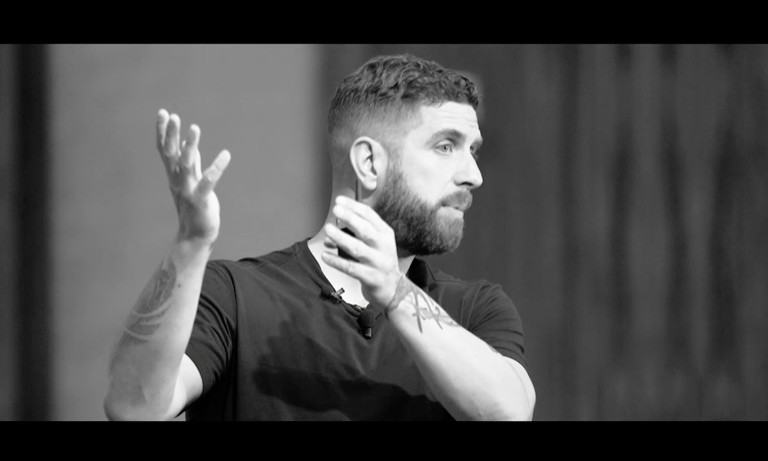 A graduate of the Department of Journalism, Kingsley is a leading strategist and storyteller. He recently served as a partner and chief socialist at Sid Lee, which Forbes magazine named a top five creative agency in 2012. The strategy and campaign idea he developed for Adidas at the 2012 London Olympics, titled "Take the Stage," helped the company win Campaign magazine's advertiser of the year prize.
Kingsley also turned Star Wars and Indiana Jones into global museum exhibitions, and he branded the 2010 Vancouver Olympics with the very first bilingual Games slogan — "With Glowing Hearts/Des plus brillants exploits."
He is co-author of The Way of the Fight, a look at mixed martial artist Georges St-Pierre's life philosophy, which was a New York Times bestseller. In addition, he was a spokesperson for former Canadian prime minister Paul Martin and the writer and co-producer of four seasons of the nationally televised 24CH, a weekly documentary about the Montreal Canadiens.
Kingsley's talk will take place in the Engineering, Computer Science and Visual Arts Integrated Complex (EV Building) York Amphitheatre at 1515 Ste. Catherine St. W. A book signing and reception will follow the event. Entry costs $10, with all proceeds going to Concordia's 2018 Centraide campaign.
Noodles for a good cause
The always-popular $15 pasta lunches are back! In addition to a plate of noodles with meat or vegetarian sauce, attendees get a salad, roll, drink and dessert. The food is donated and the serving staff are volunteers, so all proceeds go to Centraide.
Be sure to register and buy your tickets online.
Closing off the campaign — with prizes!
Come celebrate the completion of another great campaign on Monday, December 10, from 4 to 5 p.m. Prize winners will be announced, including for the 50/50 draw, and Concordia President Alan Shepard will address the crowd.
This free reception will take place in the EV Atrium (1515 Ste. Catherine St. W.).

Visit the Concordia Centraide page to learn more about the campaign and the impact of your donation, as well as to see infographics about the services provided by Centraide-funded agencies in Greater Montreal.
For more information or to volunteer, contact centraide@concordia.ca.
For managers: To organize a visit to your department or unit from a Centraide volunteer who can explain more about the campaign, contact centraide@concordia.ca.
---