'We are probing some of society's most pressing challenges'
Interim dean Stéphane Brutus shares strategic imperatives for the John Molson School of Business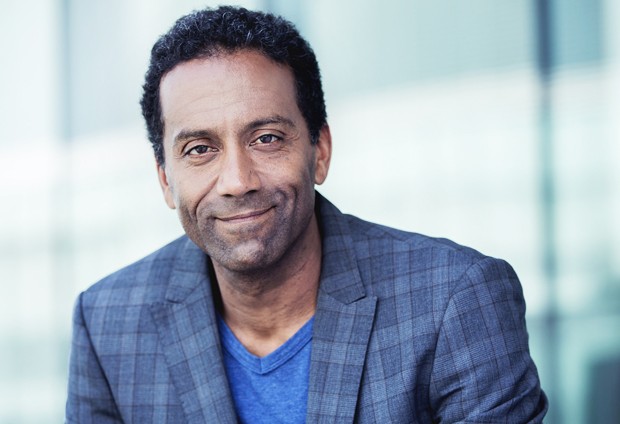 Stéphane Brutus: "Our key strategic initiatives will help address the changing face of business."

For Stéphane Brutus, the path to upholding the world-class reputation of the John Molson School of Business (JMSB) is clear:
"Set the pace for the next generation of business schools and provide an engaging learning environment that inspires us to go beyond the commonplace for the development of business and society."
With the university's nine strategic directions in mind, we spoke to JMSB's interim dean about the school's mission, vision and upcoming initiatives.

What is a next-generation business school?
Stéphane Brutus: I think business schools need to be committed to making a difference in the world — they need to have impact. And there are a number of ways in which they can accomplish that:

Business research and knowledge creation
Our faculty members are probing some of society's most pressing challenges and their findings can have huge societal impact.


Teaching
Through our curriculum, we influence the minds of the over 9,000 students at JMSB. We are constantly refreshing the curriculum to meet their evolving needs.

Our newest programs all have a focus on hands-on experience and entrepreneurship because we know this best positions them for a career in business.


Service to the community
Our faculty members, students and staff dedicate an enormous amount of time and energy to bettering our community through a variety of incredible projects.

Our MBA Community Service Initiative — which sees students engage in in-depth consulting and research projects that benefit local organizations — is one of the best examples of how we've integrated community engagement into our curriculum.

How will the activities in the JMSB Strategic Plan help you get there?
SB: Our plan lays the groundwork for key strategic initiatives that will help address the changing face of business. Seven pillars support this plan — what we call our "strategic imperatives."
These imperatives will help us adapt and address new realities, from how technology affects teaching and knowledge transfer to the increased internationalization of our student body.
Our seven strategic imperatives are:
Innovating in pedagogy and curriculum

Elevating the student experience

Enhancing relationships with alumni and the external community

Excellence in executive education

Increasing research and knowledge transfer

Developing international presence and appeal

Attracting and retaining the best faculty
Can you share three other initiatives that are planned for 2016-17?
SB: We have just made research funding available to faculty members with limited-term appointments and extended-term appointments. I'm confident that this new initiative will help ensure that our research profile continues to rise.
In the new year, we will be launching a digital magazine to better engage with our alumni and with industry. The publication will cover current business issues and will provide us with a new platform to interact with the community.
We also intend to introduce a number of new minors and certificate options for our undergraduate students so that they can explore a greater variety of business disciplines.

Find out more about the John Molson School of Business Strategic Plan.
---