Nordicité: life in a cold climate
In March, students and academics converge on Concordia for an arctic-themed interdisciplinary design symposium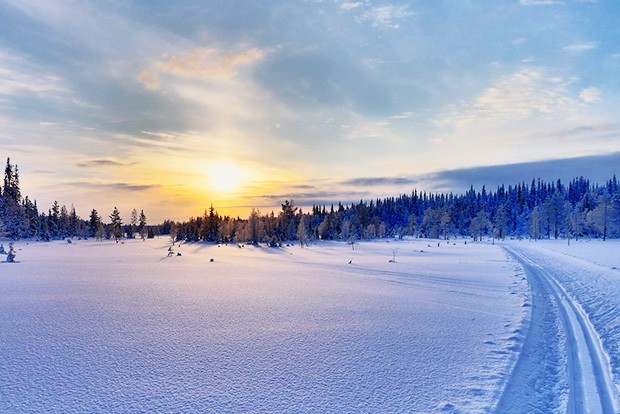 "When you are thinking in terms of northern cities, it's all about adapting to the climate — not just the cold, but the darkness, and also adapting to issues specific to northern countries." | Photo: Timo Newton Syms (Flickr CC)

A new design collective made up of Concordia graduates is hoping to get winter-weary Montrealers to rethink their attitudes toward the cold.
Running from March 4 to 12, Nordicité 2016 is a bilingual event organized by the Kopula collective, which takes an interdisciplinary look at all aspects of life in a cold climate.
Topics include food, habitation, transport, multiculturalism and Indigenous issues. The event's title references the term NordiCity, invented by Canadian geographer Louis-Edmond Hamelin. It refers to the many factors that influence a northern region.
In addition to design contests or charrettes, film screenings and outdoor art installations, the public will be able to attend a number of Concordia courses.
"When you are thinking in terms of northern cities, it's all about adapting to the climate — not just the cold, but the darkness, and also adapting to issues specific to northern countries," says Caoimhe Isha Beaulé, BA 15, Kopula member and event organizer.
Beaulé has spent a lot of time living in cold climates. She grew up in Kuujjuarapik in northern Quebec. While pursing a major in design and a minor in Sustainability Studies, Beaulé spent a year on exchange in Rovaniemi, Finland. There, she observed a different attitude toward the long winters. "I was introduced to the concept of arctic design," she says. "That totally influenced my whole approach to design."
Beaulé returned to Montreal keen to further her work in arctic design. When the Kopula collective was formed last autumn, the idea for Nordicité was born. The 2016 edition is the first of what the collective hopes will become an annual event.
The symposium is sponsored by Concordia's Loyola College for Diversity and Sustainability, the Department of Design and Computation Arts and Arctic Design Week.
"In the course Environmental Research and Practice, myself and my colleagues Alice Jarry and Tina Carlisi will guide student research on the theme of Arctic cultures and social design," says pk langshaw, chair of the Department of Design and Computation Arts.
"The teams will attend and participate in lectures and activities to develop their knowledge and experience in creating projects around the concept of cold, and how we adapt to weather through items that keep us warm," she says.
The designs will be sold in a pop-up shop on March 30 in the Engineering, Computer Science and Visual Arts Integrated Complex (EV), with donations going to downtown community partners Chez Doris and the St-James Drop-In Centre.
Other topics up for discussion include making outdoor Montreal an even more vibrant and dynamic place in the winter, and using sustainability principles to combat global warming.
"I think today it's essential to have sustainability in mind, which is also why we're associated with the Loyola College for Diversity and Sustainability," says Beaulé. "The design department and the college have been helping us since day one."
Beaulé and other organizers have also been working in collaboration with Finland's Arctic Design Week. Beaulé and fellow Kopula member Marie-Hélène Roch will be in Finland next week to document the event. Beaulé says Montrealers can learn a lot from the Finnish festival.
"The whole year I was there in Finland I was biking to university every day," Beaulé recalls. "The whole city was adapted to allow us to bike all year." She notes that this adaptability to winter isn't always as present here in Canada.
"In the city, you will often see signs on buildings warning for falling ice — which, when you think of it, makes no sense!" says Beaulé with a laugh. "Why would you build a building in a city like Montreal, which is a northern city, where ice can fall and really hurt people?"
Nordicité is free and open to the public.

Nordicité runs from March 4 to 12, 2016. Check out the complete program. The event is free and open to the public. Space is limited, and you can register here. Find out more on the Facebook event page.
---