'Chantal Akerman's films call for a different mode of viewing'
Concordia expert Krista Lynes reflects on the legacy of the Belgian film auteur, who died unexpectedly this week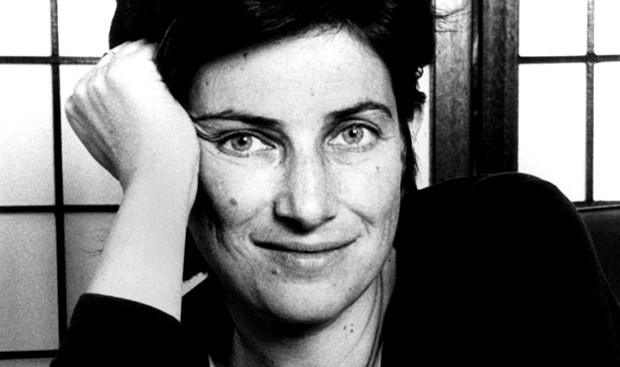 Earlier this week, we learned of the death of Chantal Akerman. The sense of loss was voiced across major newspapers and in social media by art institutions, scholars, feminists and various filmmakers, including Todd Haynes, Gus van Sant, Claire Denis and Apichatpong Weerasethakul.
Akerman's contribution to feminist and experimental filmmaking is tremendous. Her early films, including Jeanne Dielman, 23 Quai du commerce, 1080 Bruxelles (1975), Je, Tu, Il, Elle (1976) and News from Home (1977), detail in long, still shots the complex and contradictory experience of women under conditions of alienation, displacement, furtive desire or confinement.
She depicts sites of contestation, isolation and haunting across the genres of essay films, documentary, art installations and narrative film. Her works develop not so much a specifically feminist aesthetic as a call for a different mode of viewing. The filmic space, the perceptual framework and temporality, the narrative arc and meanings gleamed in the small prosaic acts depicted in Akerman's films are, in the words of author Teresa de Lauretis, "defined by a woman's actions, gestures, body, and look."
Jeanne Dielman — which follows the minute details of a widowed housewife as she prepares meals, runs errands and receives a gentleman every afternoon who pays her for sex — dwells with its main character (played by Delphine Seyrig) in silence, through scenes in which nothing appears to happen, but where the details within the frame vividly flesh out the embodied experience of domesticity and reproductive labour, and the quiet tumultuousness of alienation lived on a daily basis.
Filmmaker Claire Denis notes that Akerman makes films "with her flesh, her skin, her life." The tension and trauma within the films is expressed sotto voce, of a piece with the routine activities and prosaic rituals of women's experience. It's in this light that Akerman describes Jeanne Dielman as "a Greek tragedy based on nothing, almost nothing."
According to the French newspaper Le Monde, Akerman's death was a suicide. It will haunt viewers who have seen her latest film, No Home Movie (2015), an elegy for her mother who died in 2014, as well as for a sense of home in Brussels after her mother is gone.
The deracinated images in the film — empty rooms, a dilapidated chaise longue — are now marked by Akerman's own passing, which spreads a veil of tragedy over the film.
But Akerman's non-narrative cinematic style might provide an image of the significance we might bring to her death, warning us perhaps not to dwell on the event of her suicide as if it organized or informed her work.
In Akerman's films, the tragic and the banal, the monumental and the prosaic, are depicted through a filmic continuity, in a cinematic style that emphasizes durative flow, encompassing events and minutiae, routines and ruptures.
Her oeuvre emphasizes the ties that bind tragedy to the "almost nothing" disruptions of everyday life. Her death, then, would likely not be represented in her own films, except in the prosaic tempo of daily life, in the subtlety of its fixation on detail, and not in the spectacular tragedy of the event.
Akerman's legacy for feminist cinema resides in the everyday narratives of tragedy, emerging quietly in the periphery of scenes, and in the "almost nothing" that defines the experience of gendered life. This legacy provides a powerful model for feminist and experimental filmmakers, in the rendering of experiences of those who otherwise rarely accede to the cinematic screen.

Krista Geneviève Lynes is an associate professor in Concordia's Department of Communication Studies. She also holds the Canada Research Chair in Feminist Media Studies and is director of the Feminist Media Studio.
Chantal Akerman: honoured by two Montreal film festivals
The 44th edition of the Festival du nouveau cinéma (October 7 to 18) is dedicated to the memory of Chantal Akerman.
The Montreal International Documentary Festival (RIDM) (November 12 to 22) is paying tribute to Akerman with three films. Her final film, No Home Movie, will be screened, as well as a portrait of the director, I Don't Belong Anywhere: Le cinéma de Chantal Akerman, by Marianne Lambert. Attendees will also have the chance to rediscover Akerman's De l'autre côté, her 2002 documentary about Mexican migrants. The full lineup of films and schedule for RIDM 2015 will be released on October 20.
---