Co-op, professional skills & job fairs
Empower your journey: Networking workshop - In person
Connect with fellow students and recent graduates
---
DATE & TIME
Tuesday, November 21, 2023
12 p.m. – 2 p.m.
Registration is closed
WHEEL CHAIR ACCESSIBLE
Yes
---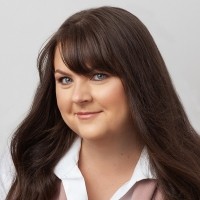 Join fellow students and young alumni at this two-hour, in-person workshop. Polish your communication skills, learn from experienced alumni, get feedback and build confidence.
Includes:
Interactive talk on communication and resume building
Career-themed advisory tables, facilitated by talented alumni who are experts in their field
Representatives from Career Advising and Professional Success (CAPS) and Career Counselling and Educational Transitions (CCET)
LinkedIn photo booth
We strive to host inclusive, accessible events that enable all individuals, including individuals with disabilities, to engage fully. If you require disability-related accommodations, please contact alumnievents@concordia.ca by November 17 to allow us time to coordinate your request.
Jessica Gohier, BA 09
Resume expert and founder, Profilia
Jessica Gohier established Profilia after completing her undergraduate degree in Applied Sciences at Concordia in 2009. She is a resume consultant, freelance writer, editor, proofreader and business woman and holds a graduate degree in Public Relations Management and Project Management certification.
With a passion for helping people and encouraging their personal development, she has established herself as a trusted reference for resume development and professional advice.
---
---