Join the Sustainability and Diversity Student Association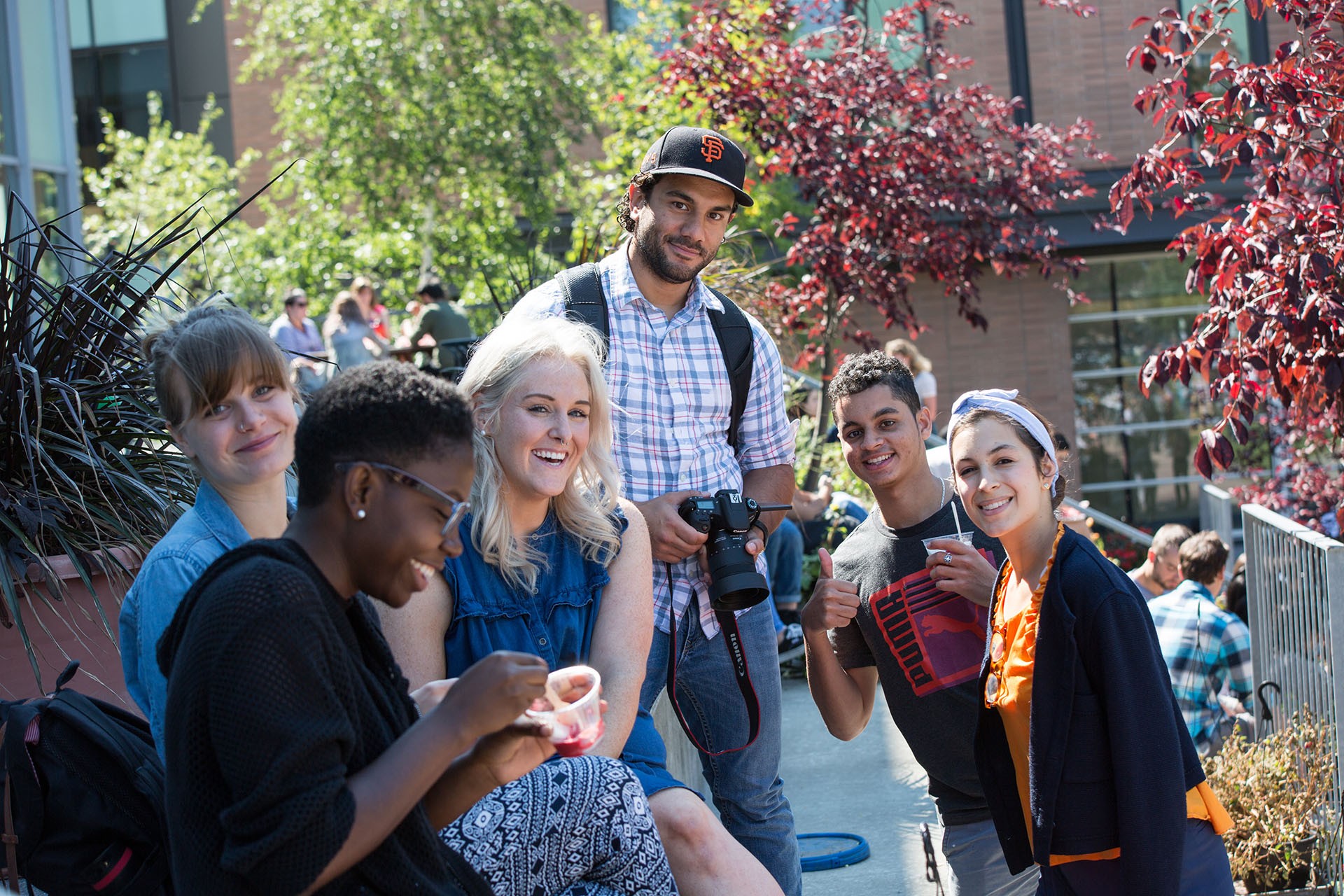 Loyola College for Diversity and Sustainability prides itself on learning through community, offering students the opportunity to foster a deeper understanding of critical issues facing our society through the use of multidisciplinary approaches. Our student association, the Sustainability and Diversity Student Association (SDSA), strives to create the same opportunity beyond the walls of the classroom.
As each our programs stress the need for global issues to be understood from an interdisciplinary perspective, the association aspires to build a sense of community within the College in an effort to facilitate the free exchange of ideas and perspectives. We attempt to foster this sense of community through events designed to bring students and faculty together in a fun and social atmosphere. Before COVID-19, we were able to create events such as our Wine & Cheese events, "Cooking with the Profs", Sustainability workshops, and many more. Events took place both on and off campus, offering students multiple opportunities to engage in fun-filled activities.
With an online semester, the SDSA now offers online Game Nights, herb garden kits, sustainability skill-share workshops, and a pantry challenge! Students from both the Sustainability and Diversity programs are invited to join the Facebook Group for more information. Message us on Facebook or through our email to have access to our Discord channel!
We also offer conveniences that make getting out of bed in the winter a little easier, such as our student and office spaces (CC-326 - Inner office). This space offers students a chance to meet for group work; free use of the computer and printer; and a fridge, microwave, and kettle to help make those study sessions a little bit easier.
Our constitution
Contact us
Sustainability and Diversity Student Association
7141 Sherbrooke Street West, CC-326,
Montreal, QC, Canada H4B 1R6
E-mail: sdsa.cu@gmail.com
LCSA Representatives
President: Valentine Denis
VP Finance: Charlotte Gill
VP External Affairs: Alexis Bondarenko
VP Academic Affairs:*position to be filled*

VP Communications & ASFA Councillor: *position to be filled*
VP Internal Affairs: *position to be filled*