Concordia to host its first forum on cybersecurity in aerospace
APRIL 17: The university's CIADI and the Security Research Centre look towards the future with new industry event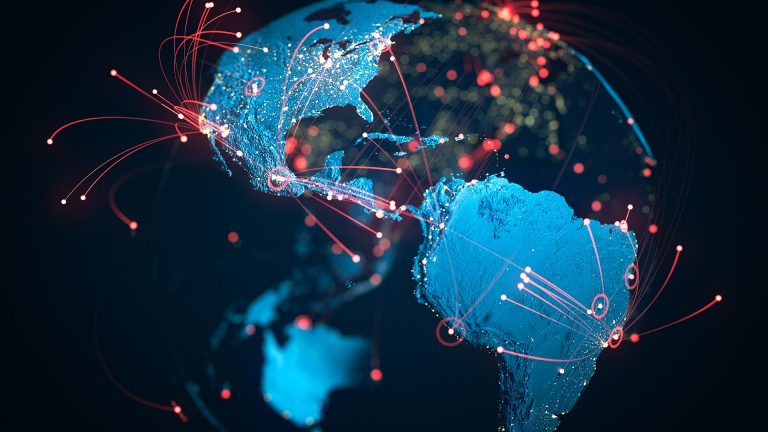 Like so many others across the globe, the aerospace industry is turning its attention to enhancing security for its technology. As more transportation methods pivot toward autonomy, the need for cybersafe practices is more important than ever.
To address this shift, the Concordia Institute of Aerospace Design and Innovation (CIADI) and Concordia's Security Research Centre have partnered to host the first edition of the Aerospace meets Cybersecurity Forum and Cocktail on April 17. The event brings together aerospace companies and professionals to exchange information and best practices about cybersecurity in the industry.
"Larger aerospace companies have already done extensive work on reinforcing their cybersecurity," says Marius Paraschivoiu, director of at research CIADI and professor of mechanical, industrial and aerospace engineering.
"However, there are many smaller companies that are not yet as advanced. The forum allows organizations of different sizes to transfer knowledge so that the entire sector can focus on a cybersafe future."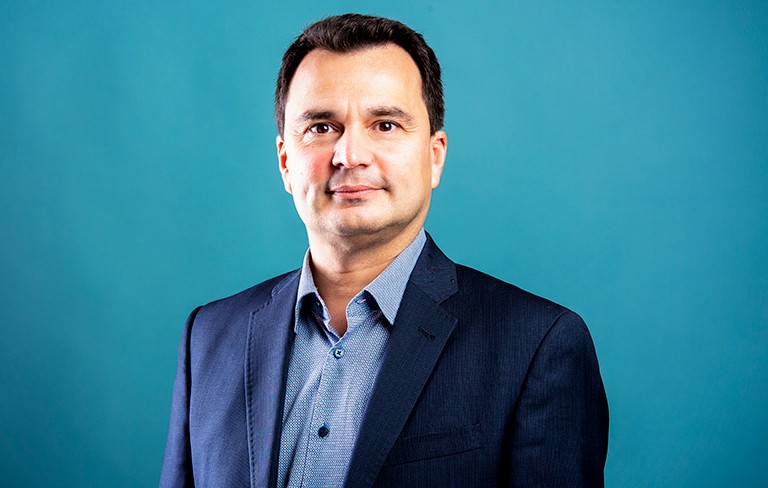 Marius Paraschivoiu: "We hope to see fruitful collaborations arise from the event."
The forum is made up of three keynote talks and two panel discussions. The events will be led by companies like PwC, Bombardier, Bell Flight, CAE, the International Air Transport Association (IATA) and Airbus Canada, to name a few.
Each of these organizations has dedicated cybersecurity teams and is sending their leading experts to share relevant knowledge. The forum will also include a cocktail event for attendees and guest speakers to network and create meaningful connections.
"Our forum is unique because it provides a more general overview of cybersecurity in aerospace. Other events typically centre on a very specific topic," Paraschivoiu adds.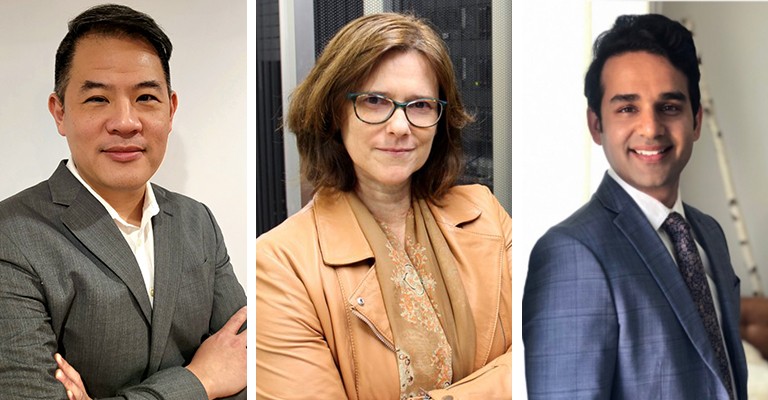 Featured speakers Eric Chung, Manon Gaudet and Umang Handa.
A 'very timely' event
Manon Gaudet is the assistant director of aviation cyber security at IATA. She says she recognizes the importance of participating in a networking event of this nature.
"This event is very timely. Before we know it, we will be sharing the civil aviation airspace with drones, air taxis and different types of aircrafts," Gaudet says. "It is paramount that all our cybersecurity systems are ready to face this super agile and real-time ecosystem."
Gaudet will be giving a talk entitled "Challenges ahead in Cyber Security for civil aviation, and the need for real-time performance."
Looking to the future, CAE business development manager Eric Chung will participate in the "Planning the Next Decade in Cybersecurity" panel in the afternoon.
"A major challenge in the aerospace domain is protecting against cybersecurity threats that arise when previously unconnected systems become interconnected," he explains. "This is becoming more common as legacy systems are exposed to newer technologies. This conference offers an important forum for discussing research and training for the next-generation aerospace workforce to ensure the safety and security of critical systems, data, and people."
A forum with international potential
With IATA, the International Civil Aviation Organization, Bombardier and more, Montreal is an aerospace hub, so CIADI and the Security Research Centre expect many local professionals and companies to attend. But the forum has also garnered attention from beyond the island.
"We have already received interest from organizations based in Ontario and the northern United States about attending," notes Paraschivoiu. "We are excited to see what the turnout will be this year and hope to see fruitful collaborations arise from the event."

The Aerospace meets Cybersecurity Forum and Cocktail event will be held at the Concordia Conference Centre in the John Molson Building (MB) on Monday, April 17, 2023, from 9 a.m. to 6:30 p.m. The event is open to students, faculty and university staff.
Get more details about the Aerospace meets Cybersecurity Forum and Cocktail.
Learn more about the Concordia Institute of Aerospace Design and Innovation and the Security Research Centre.
---