Concordia Continuing Education offers a new Certificate in Cybersecurity Proficiency
15 full bursaries are available for those interested and in need of financial aid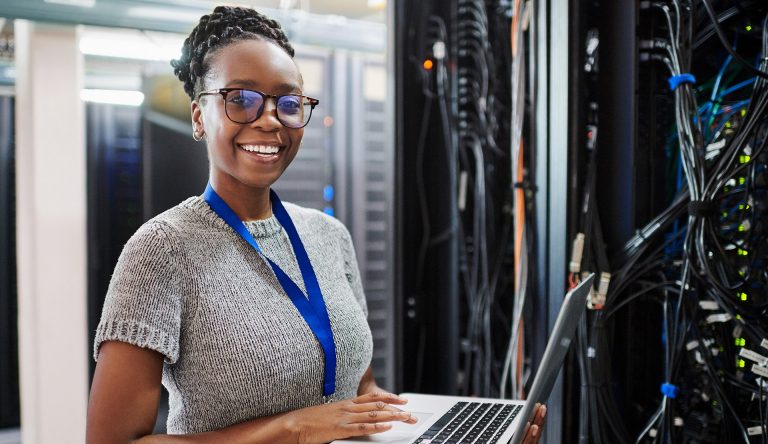 "It is no secret that cybersecurity is something that impacts everyone in their personal and professional lives," says Alicia Apostolakos, MA 20, instructional designer at Concordia Continuing Education (CCE). "But there is still a perception that the issues around cybersecurity are reserved for technical profiles and decision-makers."
For that reason, CCE has developed a new "non-technical" program on the topic. The Certificate in Cybersecurity Proficiency will focus on how cybersecurity is no longer solely an IT issue, but a broader one that is relevant to everyone and important to non-technical professionals who deal with sensitive or confidential data.
"This program looks to break down these preconceived ideas by placing learners in the shoes of organizations, giving them the opportunity to dissect cyberattacks and explore the impact they have on organizations," Apostolakos adds.
"It will help them understand how organizations go about creating strategies and policies to mitigate risk and provide them with insight into how they can support a cybersecurity culture within their teams."
Preparing the workforce
With a grant awarded by the Québec Ministère de l'Éducation et de l'Enseignement supérieure, CCE was mandated to provide short courses that would meet priority training needs in the field. The new certificate was designed to do exactly that.
Industry expert Kedar Mendhurwar is a program developer for the certificate and a cyber instructor at CCE.
"When we were developing this course, we had a conversation about how it would be different from any other cybersecurity course. Because if you just want to check for cybersecurity awareness, there are thousands of courses available for that," Mendhurwar says.
"We wanted to take it up to a level where we're not just focusing on the generic things that are normally taught in cybersecurity. We are going to give it a more human touch and address the questions that a typical employee would have, like 'Why is cybersecurity important?' or 'How is it going to help me in my career?'"
The program will also address topics including cybersecurity threats and vulnerabilities, awareness for businesses and employees, and cybersecurity solutions.
"In cybersecurity, we say that it takes years to build a reputation and just one breach to lose it all," Mendhurwar says. "Everyone should learn at least the fundamental principles of cybersecurity because they may otherwise be putting themselves, their families or their organizations at risk."
'A very high demand'
Non-technical professionals, their employees or anyone seeking to broaden their cybersecurity knowledge and skills will benefit from the program's teachings and increase their access to new career opportunities.
"The CCE approach is to respond to the evolving needs within the workforce with programs that provide tangible and applicable skills," says Sherry Blok, director of programs at CCE.
"With this program, the student experience will go beyond regular cybersecurity awareness training and is for anyone who needs to work with cybersecurity considerations."
For those interested and in need of financial aid, 15 full bursaries are available for the Certificate in Cybersecurity Proficiency. The deadline to apply is November 20.
"If you have the urge to learn, then the perks are very good. Presently there is a very high demand and there are very few skilled people available," Mendhurwar adds. "Cybersecurity is basically just another tool in your arsenal."

Find out more about Concordia Continuing Education's new Certificate in Cybersecurity Proficiency.
---