Concordia to offer new double degree program for international business students
Beginning in 2023, John Molson undergrads have the option to split their studies between Montreal and NEOMA Business School in France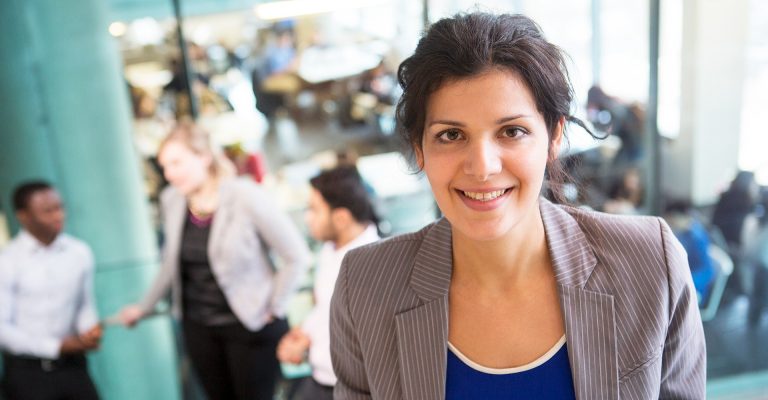 Beginning in fall 2023, international business students at Concordia will have the opportunity to pursue a double degree — one from the John Molson School of Business and one from NEOMA Business School in France.
Concordia formalized the new partnership with NEOMA on February 24, further strengthening its relationship with one of John Molson's earliest bilateral partners for international student exchanges. A virtual signing ceremony took place to celebrate the agreement.
International business students from both institutions will be able to graduate with two degrees after spending two years at each university — a Bachelor of Commerce from Concordia and a CESEM degree (Bachelor in International Business Development) from NEOMA.
Summary of the program
Eligible John Molson international business students will begin their program at Concordia by completing 36 credits in their first year (three terms, including summer). Following this, students will travel to NEOMA and complete 42 credits over one to two years, including a 12-week summer internship. Upon completion of this exchange, John Molson students will then return to Montreal to complete their last term and final 12 credits. NEOMA students will follow a similar structure.
"There are incredible advantages to this program," says Jooseop Lim, associate dean of undergraduate programs at John Molson. "The ability to earn two degrees, without taking extra credits, in addition to 12 weeks of internship, is consistent with our school's experiential learning initiatives. It also offers a unique international opportunity that will positively impact their future career aspirations."
First ever double degree program for John Molson
Anne-Marie Croteau, dean of the John Molson School of Business, notes that the new partnership is an exciting milestone.
"It is the very first double degree program offered to John Molson students," she says.
"I would like to thank everyone who helped make this program a reality, especially the John Molson Undergraduate Program Office, Concordia International and our colleagues at NEOMA Business School."
Delphine Manceau, dean of the NEOMA Business School, shares Croteau's enthusiasm.
"We are excited to offer this new opportunity to our CESEM students," she says. "We are confident that the program will be highly successful and we appreciate Concordia's commitment to our partnership. We look forward to co-graduating some exceptional, passionate young people who will make a difference by shaping the future of business and society in both France and Canada for many years to come."

Learn more about the John Molson School of Business, the NEOMA Business School and Concordia International.

---