Recent Concordia grad is named BMO 1st Art! Competition winner for Quebec
Maggy Hamel-Metsos takes home $7,500 and her work was shown at the University of Toronto Virtual Art Museum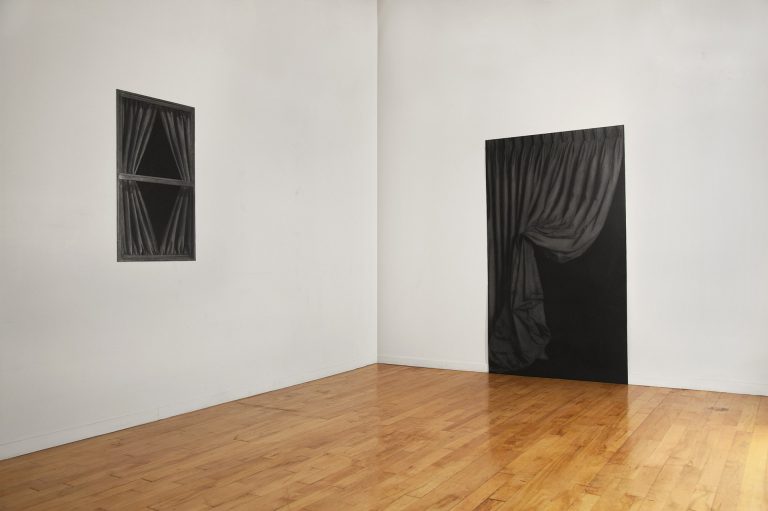 Maggy Hamel-Metsos (BFA 2021), a recent graduate of Concordia's Department of Studio Arts, is Quebec's regional winner of the 19th annual BMO 1st Art! Competition.
The jury chose 13 artists from a record 336 submissions to the competition. Anna Kuelken from NSCAD University won the national cash prize of $15,000. Hamel-Metsos and the other 11 regional winners each took home $7,500.
"Part of it is luck and part of it is hard work. But I don't wait on luck — I work very hard and I don't expect anything in return," Hamel-Metsos says. "When validation like this comes around, it feels really good to see that the art I make resonates with others."
Her original work, entitled "No Place to Stand," explores how important private and public spaces revealed themselves to be throughout the COVID-19 pandemic.
"During COVID, it became a burden to stay inside. The interiors of houses — and other spaces — appeared more and more like barricades. I often have a push and pull situation towards the themes showing up in my work, which might just be the aesthetic motivation I need," Hamel-Metsos explains.
"I always go toward things I hate and love at the same time. I hate drapery — I think it's sort of kitsch, but I saw its potential. Drapery became more about an apparatus, a system of hiding and revealing, addressing notions of accessibility, mobility and transparency."
Aside from the drapes, there are no recognizable symbols or iconography, she adds. "So there is space for people to project onto the work. It's not about me; it's about an apparatus."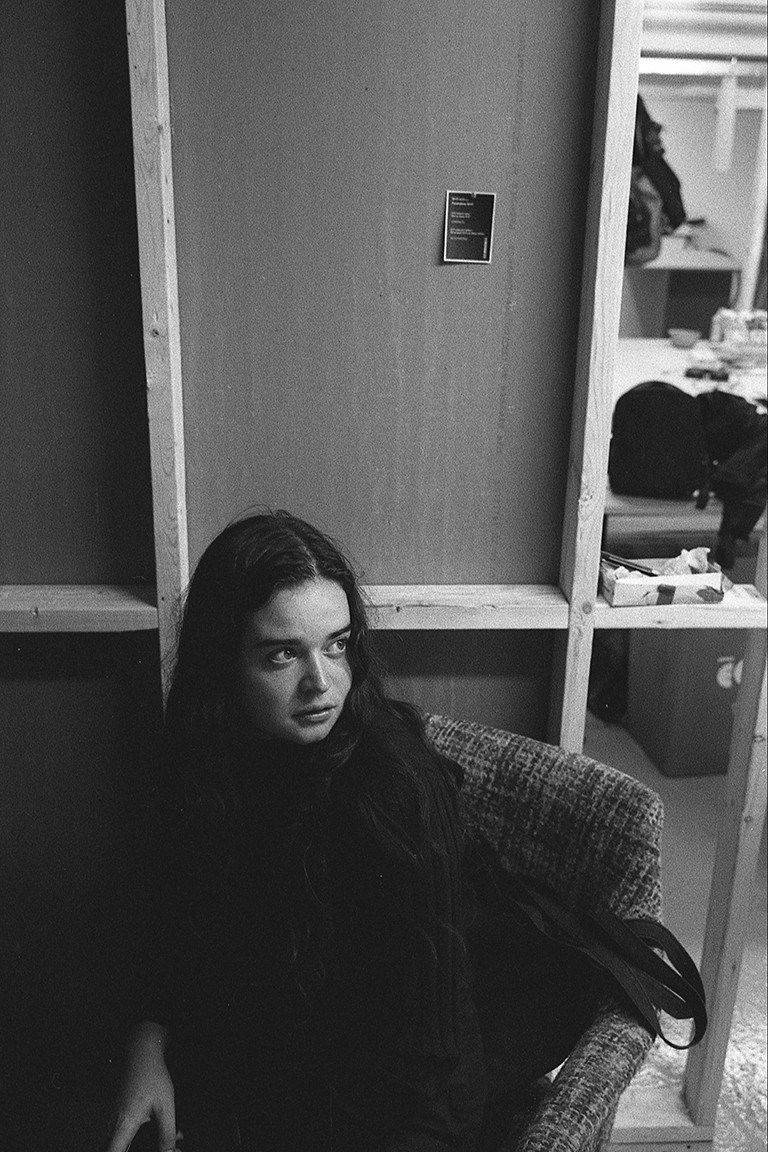 'This year's winners had to overcome unprecedented circumstances'
Hamel-Metsos graduated from the Studio Art program this summer. She recently acquired a larger studio and is trying to strike a balance in that precarious postgraduation situation of working to support oneself and living as an artist.
The BMO 1st Art! award celebrates outstanding achievements in visual arts among undergraduate students from across Canada. Every year, deans and instructors from 110 undergraduate art programs nominate three students from each of their studio specialties to submit a recent work.
Competition guidelines allow for video, film, audio and computer technologies, in addition to mediums of drawing, printmaking, photography, painting, sculpture, glass, ceramics, textiles, mixed media and installation works.
Jurors this year were Anne-Marie St-Jean Aubre, curator of contemporary art for the Musée d'art de Joliette; Melanie Colosimo, director/curator of Anna Leonowens Gallery at NSCAD University; and Francisco-Fernando Granados, artist and educator.
"This year's winners had to overcome unprecedented circumstances to excel at their craft," says Dawn Cain, curator of the BMO Art Collection. "We are grateful for the opportunity to share their exceptional works with fellow art lovers from coast to coast to coast in a virtual exhibition."
All 13 winning works were displayed in an exhibition hosted by the University of Toronto on their Virtual Art Museum site from November 16 to December 8.

Find out more about Concordia's Department of Studio Arts.
Images of the BMO 1st Art! competition winning works can be seen on the BMO Financial Group's website.
---