CEO Magazine names the John Molson EMBA among the top in the world
The Concordia program ranks 32nd internationally and 3rd in Canada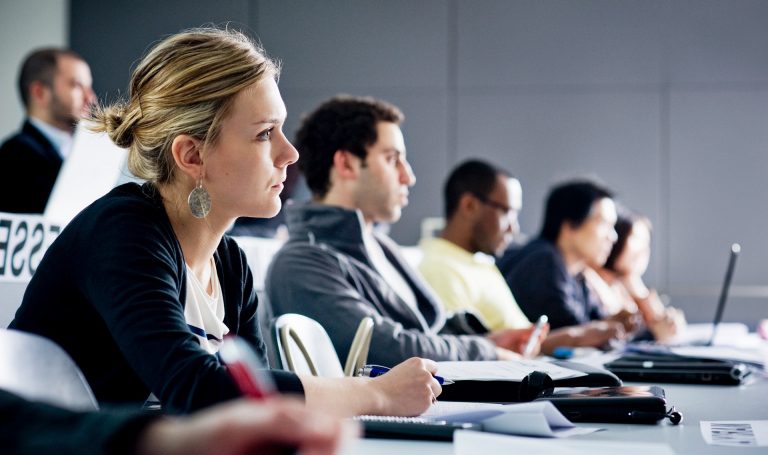 CEO Magazine's 2020 Global MBA Rankings have named Concordia's John Molson EMBA program one of the best worldwide. Moving up a spot from last year, the EMBA program now sits at 32nd globally out of 87 EMBA programs reviewed. It also ranks third in Canada, the only Quebec university to be featured.
CEO Magazine's objective is simple: to identify schools that marry exceptional quality with great return on investment.
Launched in 2012, the annual Global MBA Ranking survey uses the following criteria for evaluation: quality of faculty, international diversity, class size, accreditation, faculty-to-student ratio, price, international exposure, work experience, professional development, gender parity and delivery methods.
"These rankings are a source of pride for us. They reflect the constant effort that our faculty and staff give to this world-class program," says Anne-Marie Croteau, dean of the John Molson School of Business (JMSB).
"In May 2019, JMSB launched its new five-year strategic plan, and we are thrilled that our commitment to offering a continuously relevant curriculum, and to inclusiveness and diversity, are recognized as pillars of this program."
In 2019, JMSB was the first business school ever to earn Parity Certification by Women in Governance. Already accredited by the Association to Advance Collegiate Schools of Business, JMSB is also actively pursuing accreditation from the Association of MBAs and the EFMD Quality Improvement System.
For Akin Sadiku, a current EMBA student, news of the program's global recognition by CEO Magazine adds another layer of prestige to his degree. "I am proud of my journey through the JMSB EMBA program," he says.
"The classes are taught by a collection of world-class professors who are experts in their fields. The class representation is also highly diversified, with students from different backgrounds — IT, pharma, aerospace, retail, construction, consulting, government relations and so forth."
All of JMSB's efforts culminate in these prestigious rankings, but at the core they result in an immersive, complete and competitive program, he adds. "For me, the JMSB EMBA has been life-changing.

Find out more about the John Molson School of Business EMBA program at Concordia.
---