Engineering research team receives $5M from Fisheries and Oceans Canada to re-evaluate oil-spill responses
Concordia expertise will help 'protect and restore marine ecosystems'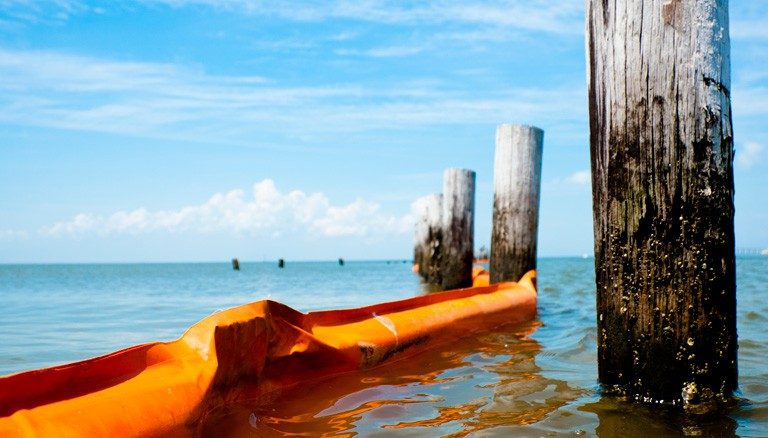 Fisheries and Oceans Canada has awarded a total of over $5 million to Chunjiang An, assistant professor at the Gina Cody School of Engineering and Computer Science, for his research to improve oil-spill clean-up processes.
Two of An's projects were funded through the Multi Partner Research Initiative (MPRI), a program mandated to build networks that support scientific expertise in oil-spill research.
"Science is key in making the right decisions when it comes to aquatic clean-up measures and keeping Canadian shorelines healthy and safe," says Christophe Guy, vice-president of Research and Graduate Studies.
"Concordia is proud to work with the Government of Canada as it continues to invest in research to help advance collaborative marine science."
McGill University also received about $2 million for separate projects as part of the initiative.
Jonathan Wilkinson, minister of fisheries, oceans and the Canadian Coast Guard, is confident in the outcomes of this research.
"Our government is committed to keeping our oceans healthy, clean and safe for future generations" he says. "The research conducted at Concordia and McGill will help protect and restore marine ecosystems for this generation and as we face new challenges with a changing climate."
David Lametti, minister of justice and attorney general of Canada and member of parliament for LaSalle–Émard–Verdun, made the official announcement at Concordia today on behalf of minister Wilkinson.
"Our new investment in science and research at Concordia University and McGill University will contribute to a stronger understanding of our oceans and ocean health, while providing 19 scientific trainees with opportunities to further their skills and knowledge in this vital field."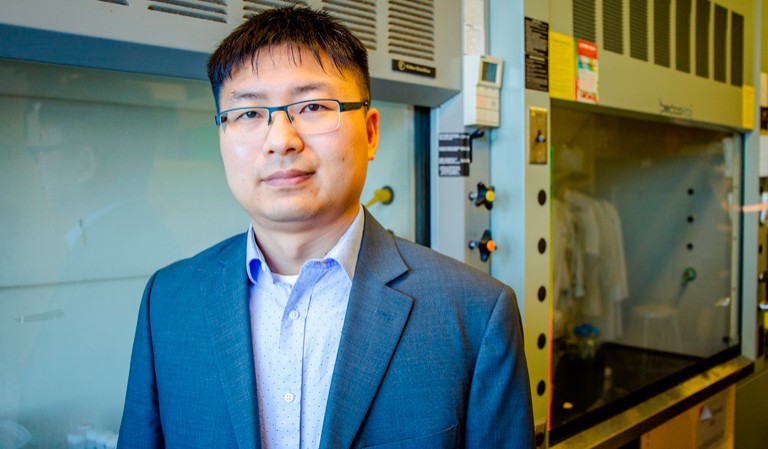 Chunjiang An, assistant professor of building, civil and environmental engineering.
An will collaborate with fellow researchers from the Department of Building, Civil and Environmental Engineering — Ashutosh Bagchi, Zhi Chen, Catherine Mulligan, Samuel Li and Biao Li — as well as academic and industrial partners from Canada, the United States and Norway.
"Marine accidents can cause serious environmental damage as the spilled oil frequently reaches shorelines. Once on shore, cleanup operations can be expensive and time consuming," An says.
The project, entitled Oil Translocation Pathways and Processes in Canadian Shoreline Environments, will develop ways to decrease environmental risks during an oil-spill clean-up process by accelerating degradation and removal of the pollutant.
"Our research program takes an innovative approach that addresses oil translocation processes and pathways under complicated shoreline conditions, particularly in the context of Canada," An explains. "The results can help us understand shoreline oil persistence and provide better input for potential treatment decisions."
This particular project was awarded $4,648,201, the highest amount within the MPRI program.
An also received $632,000 for a second project, Washing Agent-Aided Shoreline Treatment Tool Sets — Evaluation, Improvement and Development. The project can help fill the gap between the available surface washing techniques and the increasing application need.
It will support Canadian government and industry to identify, evaluate and manage clean-up operations.

Find out more about Concordia's Department of Building, Civil and Environmental Engineering.
---