Concordia's Geneviève Cadieux wins the Prix du Québec
The photographer and associate professor is awarded the province's highest distinction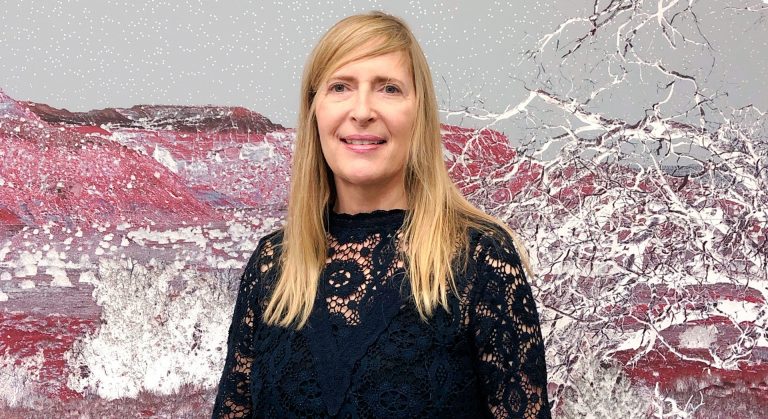 Geneviève Cadieux, photographer and associate professor in Concordia's Faculty of Fine Arts, will be awarded the prestigious Prix du Québec's 2018 Paul-Émile-Borduas Award for visual arts during a special ceremony at the Parliament Building in Quebec City this evening.
"On behalf of the entire Concordia community, I congratulate Geneviève Cadieux on winning the Prix du Québec," says Alan Shepard, university president and vice-chancellor.
"Geneviève has been central to developing our highly regarded Photography Program. Her dedication to her art practice is inspiring and integral to her success as a teacher and mentor."

The Prix du Québec is the highest distinction awarded by the Government of Quebec and is given annually to 15 recipients in various fields of culture and science. Each winner receives $30,000.
"A whole generation of photographers have become successful working artists thanks to Geneviève Cadieux. It's a testament to her work as a faculty member," says Christophe Guy, vice-president of Research and Graduate Studies.
"She has pushed the boundaries of research-creation in photography at Concordia, urging her students to be ambitious and to take the medium in new directions."
A long lineage
Cadieux says she is honoured to receive the prize, which she first learned about in the summer while in Paris.
"I was on my way to see the Eugène Delacroix exhibition. It was a very strange moment with myself, Borduas and Delacroix," she recounts.
"Artists are always interested in artists' works. We are really part of a long lineage of history. Also, Paris was my first teaching experience at l'École nationale supérieure des Beaux-Arts, so the whole thing was kind of surreal. It felt great."
A Montreal native, Cadieux studied visual arts at the University of Ottawa. Her art primarily explores the body as a landscape and an interface between public and private realms. She is also concerned with the way art integrates into urban environments.
One of her most famous works, "La Voie lactée," is perched on the roof of the Musée d'art contemporain de Montréal. In 2015, it appeared as a Canada Post stamp. Her 2009 work "Lierre sur pierre" ("Ivy on Stone") — an enormous vine of reflective, anodized metal climbing up the side of Concordia's John Molson (MB) Building — comments on the traditional image of academia's ivy-covered walls.
Cadieux also won a Governor General's Award in Visual and Media Arts in 2011 and was named a fellow of the Royal Society of Canada in 2014. She has participated in numerous international exhibitions and at major art biennales — Montreal, São Paolo, Sydney (Australia) and Venice, where she represented Canada.
Her work has been in several individual exhibitions, including at the Centre d'Art Contemporain in Geneva, the Institute of Contemporary Arts (ICA) in London, the ICA Amsterdam, the Musée d'art contemporain de la Haute-Vienne - Château de Rochechouart, France, the Musée d'art contemporain de Montréal, the Bonner Kunstverein in Bonn, Germany, the Museum of Contemporary Art in Antwerp, Belgium, the Institut d'art contemporain in Villeurbanne, France, the Tate Modern in the United Kingdom, Gammel Strand in Copenhagen, Denmark, the Morris and Helen Belkin Art Gallery in Vancouver, the Montreal Museum of Fine Arts, the Beaverbrook Art Gallery in Fredericton and the Art Gallery of Hamilton.

Find out more about Concordia's Faculty of Fine Arts.
---