IGNITION 14 art show features Jane Austen, roadside restaurants and hanging logs
The annual graduate student show runs all month at the Leonard and Bina Ellen Art Gallery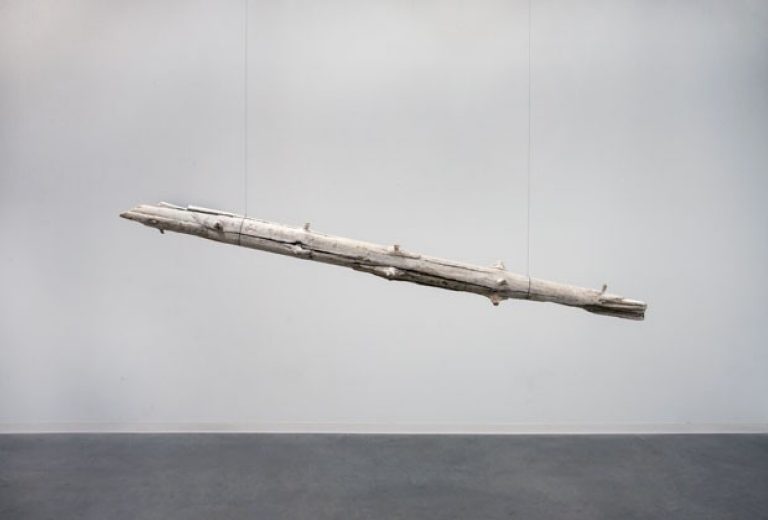 What can visitors expect from IGNITION 14 this spring?
Everything from kinetic sculptures to dance performances on Skype.
From May 2 to June 2, 10 contemporary artists enrolled in Concordia's MFA in Studio Arts program and the Humanities Interdisciplinary PhD Program will display their ambitious works at the Leonard and Bina Ellen Art Gallery.
The annual exhibition — now in its 14th year — provides graduate students with an opportunity to present their interdisciplinary works in a professional gallery.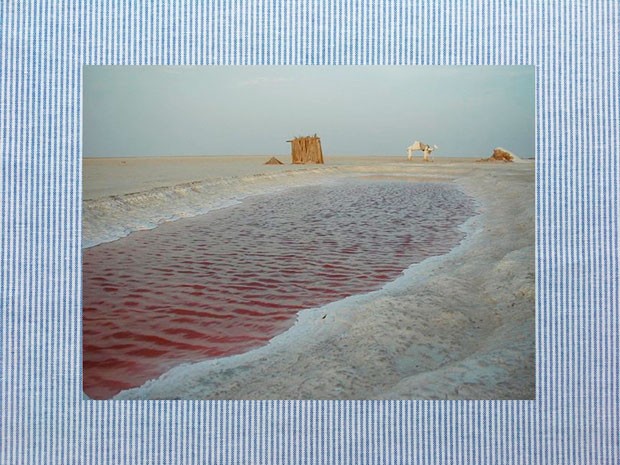 While You Were Gone
, 2017-2018, by Malcolm McCormick. Still from the video. Wood, fabric, paintings and video projection. | All images courtesy of the artists
This year, visitors can enjoy a photo series of eerie and abandoned roadside restaurants and stores, watch as an entire Jane Austen novel is transcribed by hand, stand under a suspended log that moves in real time with driftwood in a Newfoundland harbour, and Skype with one of the artists for a 10-minute dance performance.
Tammer El-Sheikh, an assistant professor in the Department of Studio Arts, is co-curating the show alongside Michèle Thériault, director of the Leonard and Bina Ellen Art Gallery.
Together they were responsible for picking the show's works out of a record-breaking 53 proposals. Students Matthew Brooks, Brent Cleveland, Mara Eagle, Muhammad Nour Elkhairy, Malcolm McCormick, Emilie Morin, Claire Ellen Paquet, Etta Sandry, Adam Simms and Undine Sommer all made the final cut.
Riding Home
, 2018, by Undine Sommer. Still from the video. HD video, colour, sound.
"We picked work that was smart, well-conceived and described in a careful way in the initial proposal," says El-Sheikh. He adds that the exhibition includes works from across Studio Arts, including photography, painting, video, performance, print and textiles.
While there is no overriding theme to the exhibition, El-Sheikh notes that there are connections between the works. He wants to give visitors the chance to identify these links on their own.
"The relationships between the works are complex," says El-Sheikh. "Visitors may see relationships between them that we won't see – I want to leave it open."

IGNITION 14 runs from May 2 to June 2 at the Leonard and Bina Ellen Art Gallery.
---