Engineers are constantly pushing the limits for the operation of machines that they design: the incredibly high temperatures found in gas turbine engines; the exceptionally erosive nature of high speed water droplets; the destructiveness of corrosive environments in hydropower systems; and, the aggressiveness of conditions found in forestry and mining. Advanced designs must turn to coatings to provide protection and enhanced physical properties.
The Green-SEAM network presents the opportunity to undertake studies of materials combinations that never been considered. Network membership brings together the tools and world-class expertise to investigate the nature of these harsh environments and the ability to design test and assess the properties of new coatings and coating processes.
This Theme has the rare combination of being able to model water droplet impingement erosion; deposit water erosion resistant films never considered before and possesses the equipment to undertake high speed water impingement studies to evaluate the result.
Projects
1.1 Advanced High Temperature Coating Systems
1.2 New Generation Duplex Protective Coating Systems
1.3 Development of Liquid Impingement and Cavitation Erosion Resistant Coatings
1.4 Protective Coatings for Polymer-Based Composites (PBC)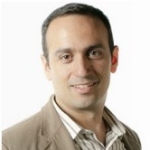 Ali Dolatabadi
Professor, Mechanical, Industrial and Aerospace Engineering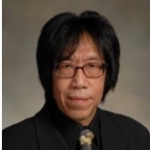 Steve Yue
Director of the McGill Institute for Aerospace Engineering