ARTH 370 Studies in Canadian Art: Pacific North West Indigenous, South
Tuesdays, 11:45am - 2:15pm
EV 1.615
Instructor: Dr. Michelle McGeough
The intent of this course is to explore the artistic production of the First Nations people, whose traditional territories are located in the southern region of the Northwest coast. This includes the Coast Salish, Nuu-Chah-Nulth and Kwakwaka'wakw cultural groups. There are a number of ways that we will approach this inquiry including chronological and thematic methodologies as well as oral traditions. We will examine the cultural production of the Northwest coast from prehistory to contemporary times keeping in mind how a connection to place and community are expressed through the visual arts.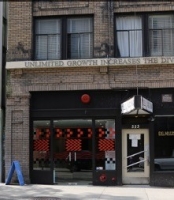 Debra Sparrow, 2018. Coast Salish design wrapping Or Gallery window vinyl, dimensions variable. Courtesy the artist Photographed by Paula Booker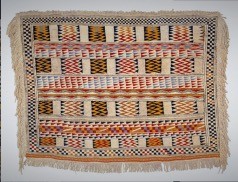 Coast Salish Weaving Blanket collected at Fort Langley (Hudson's Bay post) between 1828 and 1833. Weaver's name unrecorded.