2008 - 2009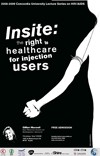 Insite: The Right To Healthcare
For Injection
Drug Users
Gillian Maxwell
Harm Reduction Activist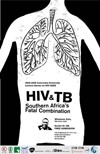 HIV and TB: Southern Africa's Fatal Combination
Winstone Zulu
PWA Activist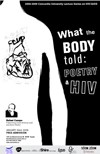 What The Body Told: Poetry and HIV
Rafael Campo
Poet / Doctor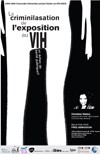 Le Criminalisation de L'Exposition au VIH
Christine Vézina
Lawyer / COCQ-SIDA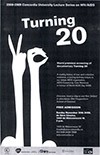 Screening: Turning 20

Jessica Mayne and Kim Simard
Filmmakers and AIDS Activists

2005 - 2006

Beri Hull
Advocacy Director,
International Community of Women Living with HIV/AIDS

Sexual Practice, Sexual Politics
Patrick Califa
Radical Sex Activist

Le condom est-il un choix ?
Un débat sur le barebacking dans la communauté gaie.
Hosted by
Denis-Martin Chabot
and moderated by
Gilbert Émond
2004 - 2005

Emerging Epicentre In Eastern Europe
Konstantine Lezhentsev
Doctor / Activist

Activisme VIH/Transgenres : La première ligne à Paris
Camille Cabral
National Coordinator for TAMPEP /
Doctor of Virology

Condoms: Media Messages in a Trans-Cultural Context
Firdaus J. Kharas
Prevention Advocate / Producer

Missed Opportunities: Are We Losing the AIDS Battle by Ignoring the Human Rights Connection?
Joanne Csete
Executive Director,
Canadian HIV/AIDS Legal Network
2002 - 2003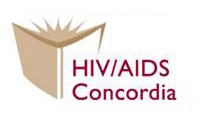 Debra Frazer-Howze
Community Health Advocate /
National Black Leadership Commission on HIV/AIDS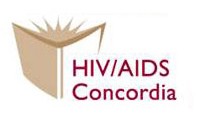 Stephanie Nolen
Journalist
Curse of the Salsa Pumps: Writing, Learning and Living with HIV
Franciso Ibanez-Carrasco
Author / PWA activist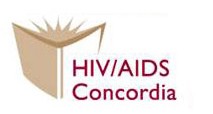 Suzanne Brisette
Epidemiologist
2001 - 2002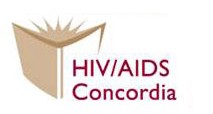 Le VIH se porte bien dans nos prisons
Round table discussion
2000 - 2001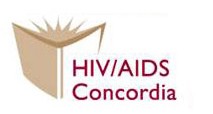 Dance vs HIV: Art, Politics, Audience
Margie Gillis
Dancer / Activist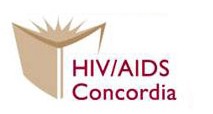 A World Without Pity
Sunil Gupta
Photographer / PWA Activist