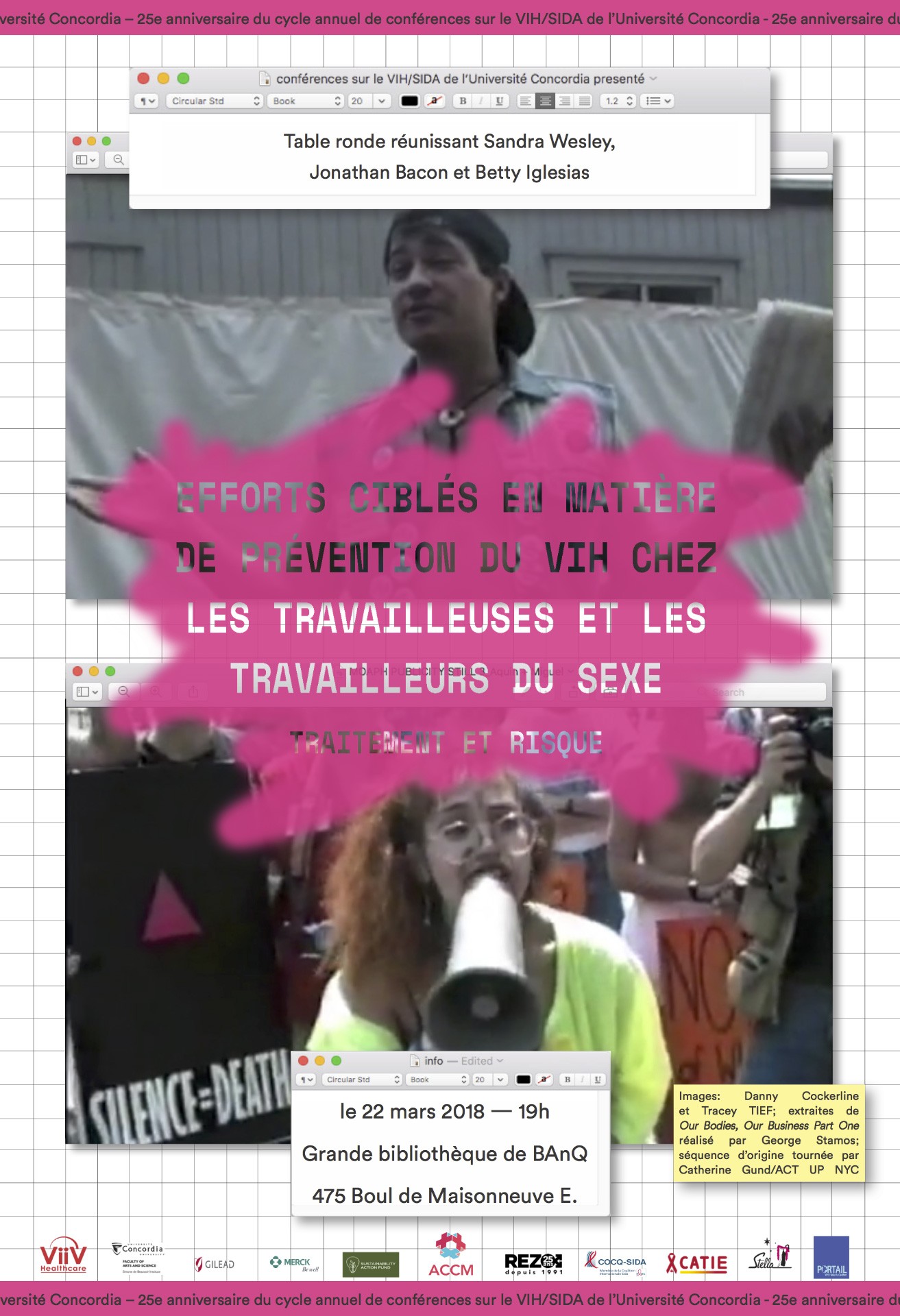 Upcoming Events:


No upcoming events at this time.
Courses & community internships
The Concordia HIV/AIDS Project offers the following:
News stories
In the media

January 14, 2015

Montrea Gazette Oscar-winning filmmaker Rob Epstein will look back on his career during the height of the AIDS crisis in the 1980s, at a Concordia University lecture

January 23, 2014

Montreal Gazette Brooklyn artist, writer and activist Avram Finkelstein is a legend in the AIDS movement, for co-founding both the Silence=Death and Gran Fury collectives that changed the way the world looks at AIDS.

HIV/AIDS Project
514-848-2424, ext. 7998
Back to top
© Concordia University
Concordia University uses technical, analytical, marketing and preference cookies. These are necessary for our site to function properly and to create the best possible online experience.