'A lot of contemporary queers have lost their connection to radical ideas'
Concordia grad Benny Nemerofsky Ramsay's work hangs in major museum collections, including Canada's National Gallery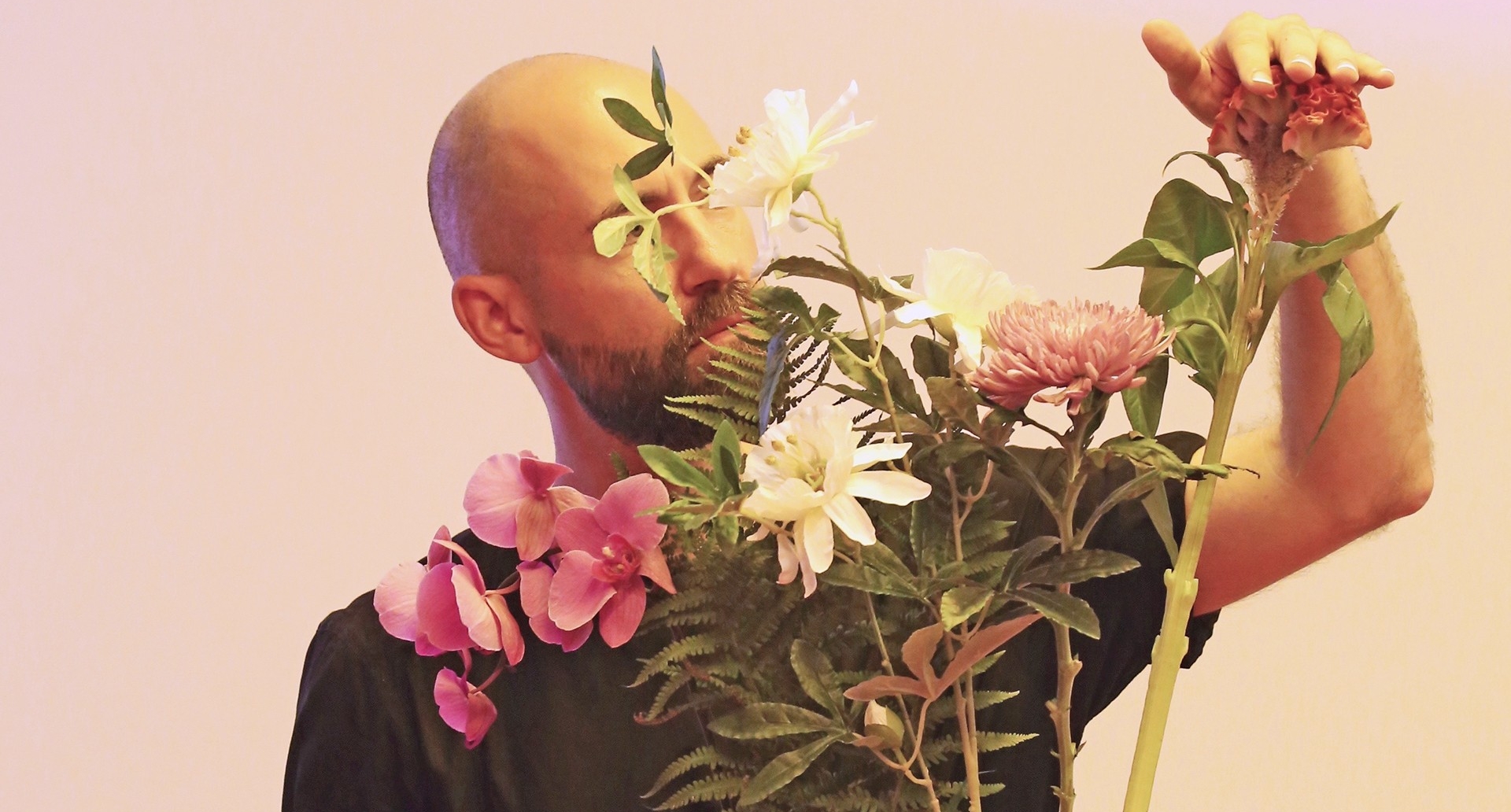 Queerness is central to the work of artist Benny Nemerofsky Ramsay | Photo: Alex Giegold
There is an enchanting otherness to Benny Nemerofsky Ramsay, MFA (studio arts) 10, the Montreal-born artist and diarist.
His critically-acclaimed works have been exhibited internationally and are part of the permanent collections of several museums, including the Kunsthistorisches Museum Vienna, the Polin Museum for the History of Polish Jews in Warsaw and the National Gallery of Canada.
Currently a PhD candidate at the University of Edinburgh in Scotland, Nemerofsky — who also lived in Berlin for many years, and has travelled widely, with artist residencies in Austria, Denmark, France, the Netherlands, Poland and Sweden — is a member of the Cruising the 70s: Unearthing Pre-HIV/AIDS Queer Sexual Cultures research team currently exploring LGBTQ social and sexual cultures across Europe in the 1970s.
Nemerofsky recently sat down for a candid Q&A about his extraordinary artistic journey.
Concordia: Sound and music play an important role in your art. How did you find your voice?
Benny Nemerofsky Ramsay: I am from a family of classical musicians. As a child and adolescent I was very much involved with choirs and classical singing. When I began producing art as an adult, voices and singing voices figured in my work — in live performance pieces and video pieces — and now anchor my work.
You are a member of the Cruising the Seventies: Unearthing Pre-HIV/AIDS Queer Sexual Cultures research project at Scotland's Edinburgh College of Art, where you recently wrapped up the Imagining Queer Europe Then and Now conference.
Nemerofsky: Our UK team is one of four teams — the others are in Germany, Spain and Poland. We are looking at queer sexual cultures from different perspectives. My team is looking at what was going on artistically and politically before AIDS changed the narrative.
We've been holding conferences and publishing books. This research is exciting and important because the gains the LGBT communities have made politically in the last few years — in terms of civil rights — have changed the culture and our sense of identity.
I think a lot of contemporary queers have lost their connection to the radical ideas that came out of queer culture and politics of an earlier age. AIDS changed the narrative in so many ways and made things like same-sex marriage become a really important ideal for people who, for example, were not permitted to visit their partners dying of AIDS in hospitals. Queer activism was quite critical of institutionalized marriage in the 1970s, but same-sex marriage gained this new importance in the 1980s and 1990s.
Now I think a lot of people believe gay activism is all about getting same-sex marriage and assimilating into heteronormative culture and politics. Our research project looks back at a time that was more radical about what queer lives and culture could be.
Your 2015 video installation The Last Song — featuring renowned Montreal dancer José Navas interpreting a supernatural melding of singing voices — was recently exhibited in Disentangle: Science in a Gendered World at the LifeSpace gallery in Dundee, Scotland.
Nemerofsky: The video continues my work with the human voice. What would happen if a man's voice broke backwards to the voice of childhood? The piece was inspired by artist Vika Kirchenbauer who made a video about going through hormone therapy, and how people asked her if the testosterone blocker would result in her voice breaking backward, which of course it doesn't. But the vocal idea excited me.
How important is it to have your work in the permanent collections of such institutions as the National Gallery of Canada?
Nemerofsky: It is a very special kind of recognition of my work. Any purchase of one's work for a private or public collection is wonderful, but having it in a permanent public collection as part of a sort of art history canon is meaningful. It is very nice to be in the National Gallery of Canada, to think that I am recognized as contributing to Canadian culture.
How central is queerness to your identity and work?
Nemerofsky: I think it has grown in importance as time goes by. My master's degree at Concordia played a decisive role in that shift: I wasn't actively taking on queer questions in my earlier work. I wasn't thinking about contributing to queer culture or making a queer statement. But I was inspired by professors at Concordia whose own research was concerned with gay history and queer culture, and that helped me pinpoint themes and feelings I wanted to explore more deeply.
I also think everybody has much to learn from queerness, regardless of their sexual orientation.
How did your time and studies at Concordia help shape you and your career?
Nemerofsky: I was born in Montreal and left as a child. I longed to develop an adult relationship with Montreal and was able to when I studied at Concordia.
I was also able to develop a relationship with the local artistic communities. Concordia was a great hub for that to happen. I think Concordia — and their master's program in particular — has a very real relationship with the greater art communities of the city, which is not always the case with art schools. Concordia serves as a kind of portal to connect with people in the art world. I made some very important connections with mentors when I was at Concordia."
---